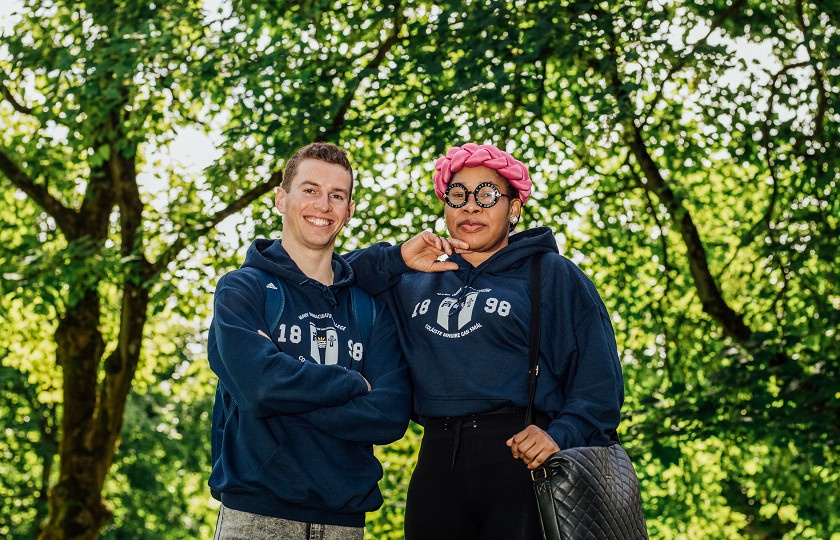 Mary Immaculate College (MIC) is delighted to announce the return of its on-campus MIC Limerick October Open Days. On Thursday 20 and Friday 21 October, from 9am to 3pm each day, the College will open the campus to prospective students from all over the country, guidance counsellors and parents.
Attendees will get the chance to see the facilities on MIC student-led tours and meet academic and student support teams. Talks on the College's Education degrees, new B Sc in Psychology programme and established Bachelor of Arts degree, which is celebrating 30 years at MIC, will also take place. The Teaching Council, the professional standards body for the teaching profession, will be in attendance to answer questions about teaching as a career.
According to Professor William Leahy, Dean of the Faculty of Arts: "MIC's reputation for excellence, across both our Limerick and Thurles campuses, has been built on providing students with a quality education, a sense of community, extensive student supports and excellent facilities – all of which will be in evidence at our Open Days."
Professor Leahy goes on to say that "The Faculty of Arts is very excited to be celebrating 30 years of the Bachelor of Arts (BA) and we look forward to showcasing the programme at the two-day event. Since 1992 we have been educating young people in our close and caring Arts community. As well as supporting students throughout their time with us we also look to prepare young people for their post-MIC lives by focusing on certain attributes that we want our graduates to leave MIC with. These include - amongst other things - professionalism, curiosity, creativity, critical and reflective thinking, commitment to teamwork, commitment to social justice, cultural awareness and community engagement. These Arts graduate attributes help us to guide students to a fulfilling experience at MIC and prepare them for a fruitful and engaging career after they leave us. That is what 30 years of the BA has shown us. We invite you to join us as we enter our fourth decade."
The Open Days will also be a great opportunity to learn about the B Sc in Psychology, which welcomed its first cohort of students in September. The programme adopts a wide range of approaches to the delivery of the programme content in order to maximise the skills students can develop. These include learning individually and as a team. Many modules include lectures and small group tutorials, some include significant laboratory time, and some adapt a more problem-based learning approach. A range of topics and modules are covered on the programme including personality and individual differences, cognitive psychology, biopsychology, social psychology, developmental psychology and research methods.
Professor Niamh Stack, Head of MIC's Department of Psychology says: "We are delighted to have our first cohort of students on the programme and to be expanding our existing BA and B Ed in Education & Psychology provision. The B Sc programme builds on the high-quality teaching and learning that has garnered such a strong reputation for these programmes and offers students a unique opportunity to combine theory, research and application with extended work placements. Graduates from the new B Sc will be leaving the programme with a deep understanding of psychological research and theory but also practical experience of applying this knowledge in real life settings."
The MIC Open Days will also see support staff on hand to answer queries about accommodation, the admissions process, financial assistance and much more.
According to Julie Scally, Year 2, Bachelor of Education student: "I chose MIC because I came to the Open Day and I just knew that this college was for me. I really like the small class sizes. You get to know everyone really well and it's so much easier to make friends."
Click here to register to attend
Can't make the Open Days? Take the MIC Virtual Tour!