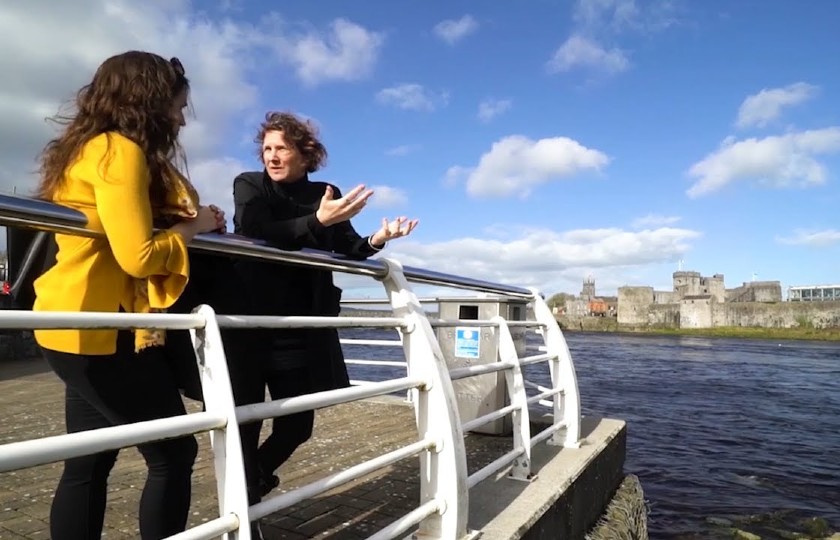 Mary Immaculate College (MIC) is delighted to announce the launch of a new Master of Education programme in Education for Sustainability and Global Citizenship. In response to current contemporary issues of climate change, a loss in biodiversity and challenges to world peace challenges for educators are immense. The Department of Learning, Society, and Religious Education (LSRE) has designed this new programme to equip educators with the pedagogies and theoretical frameworks to consider these issues. With a focus on current challenges to sustainability including climate change, and loss of biodiversity, the programme will be of interest to those working in education including pre-school practitioners, primary and post- primary teachers, and those working in non-formal education. Through Global Citizenship Education (GCED) the programme aims to focus on agency empowering students of all ages to assume active roles, both locally and globally, in building more peaceful, tolerant, inclusive and secure societies.
This Level 9 MEd in Education for Sustainability and Global Citizenship is designed for those working in education supporting them to integrate education for sustainability and global citizenship in their short term and long-term programmes. The programme which is offered on a part-time (two-year basis) will take place on campus in Limerick. It includes elements of blended learning and field trips to sites including the Burren, the Eco Village in Cloughjordan and the Aquarium in Salthill, Galway. The programme includes a number of core modules including:  Education for Sustainability, Outdoor learning and climate justice, Geoliteracy: use of children's literature; The World in the Classroom, Education for Global Citizenship, Children's agency as local citizens. Students will also complete a dissertation in the area of sustainability and global citizenship.
According to Dr Anne Dolan, Course Leader and Lecturer in Primary Geography in the Department of LSRE: "The need for this postgraduate programme has never been greater. This new M.Ed. programme has been developed to equip educators to teach about the defining issues of our time including climate change, biodiversity and peace. In the words of António Guterres, the UN Secretary General, warnings about climate change represents  a 'code red for humanity'. While such issues can be challenging to teach, the course focuses on practical pedagogies, underpinned by current research for teaching in a manner that is hopeful, learner centred and solution based. There is a strong focus on the agency and voice of the leaner as a citizen with choices."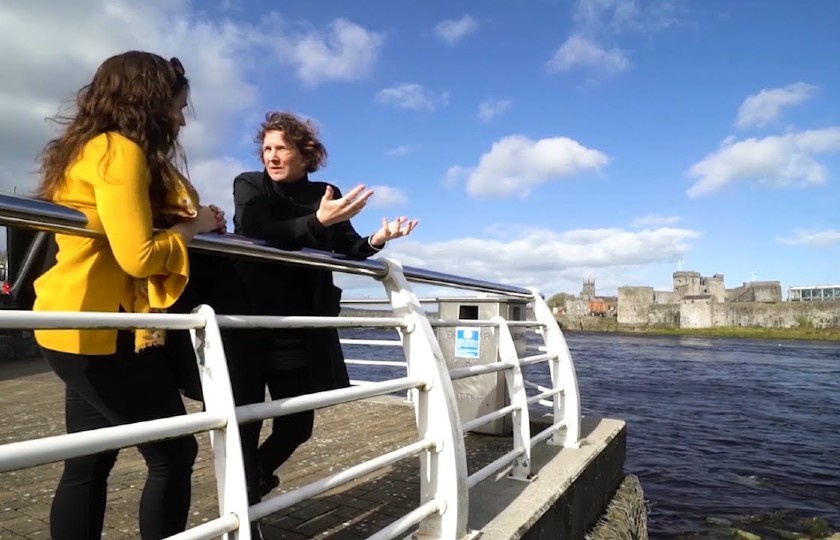 Dr TJ Ó Ceallaigh, Director of Taught Postgraduate Studies in the Faculty of Education adds: "This pioneering future-focused postgraduate programme offers students a distinctive educational experience which prepares them for success as leaders, change agents and global citizens in this era of challenge and change. Focused on creating a more globally sustainable, inclusive and resilient future for all, the M Ed in Education for Sustainability and Global Citizenship will enable students to explore the global challenges of our age in novel, action-oriented ways. Therefore, this blended MIC offering has rich potential to engender deep and transformative change in and through education and research and is a very welcome and timely addition to our postgraduate suite of programmes."
According to the Vice-President of Academic Affairs, Professor Niamh Hourigan: "I am so pleased to see the M. Ed in Education for Sustainability and Global Citizenship being launched at Mary Immaculate College. We are all aware of the tremendous crisis that our natural environment faces. There is significant enthusiasm and appetite to develop greater consciousness around issues of ecology, sustainability and global citizenship in educational settings. This course will help teachers and educators in other settings to provide much needed leadership at this critical time.
The programme has also been warmly welcomed by Duncan Stewart from RTE's Environmental Programme, Eco Eye, who said: "Educators have a duty to prepare young people for a very uncertain future of unprecedented disruptive shocks."
Further details on the programme are available by clicking here.