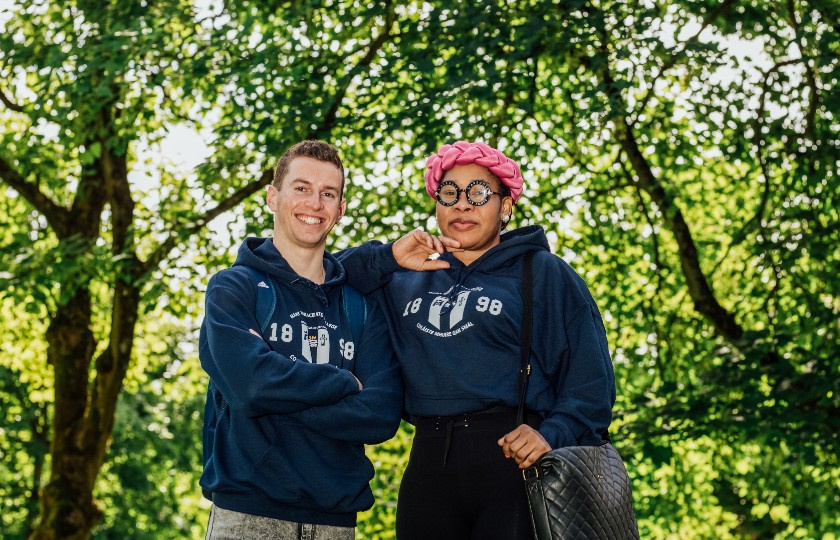 On Saturday 21 January (10am-1pm), Mary Immaculate College (MIC) will give prospective students the opportunity to explore its Limerick campus and discover all that the College has to offer from its range of undergraduate and postgraduate degrees, extra-curricular activities and exceptional facilities.
According to Aoife Gleeson, President of Mary Immaculate College Students' Union: "MIC has so much to offer on both our Limerick and Thurles campuses. There is a range of great programmes, clubs and societies, and student supports that make MIC a fantastic place to study. There is something for everyone so come along to the MIC Open Day to find out more and to get the information you need to make your final CAO or postgraduate study choices."
The Open Day will include programme talks and MIC student led campus tours. Prospective students will get the chance to meet with lecturers and support staff; mingle with current students and learn about the 13 undergraduate degree programmes on offer at MIC Limerick and MIC Thurles, as well as over 30 different postgraduate programmes, which are offered from graduate diploma to doctoral level.
In addition to the flexible Bachelor of Arts (MI002)  undergraduate degree at MIC Limerick, which offers students the opportunity to choose from 13 subjects ranging from English Language and Literature to Mathematics & Computer Studies, MIC also offers a new and exciting B Sc in Psychology, a BA in Early Childhood Care and Education as well as Primary and Post-Primary Teacher degrees. The Bachelor of Education, Home Economics and Business Studies (MI015) at MIC Thurles is also a welcome new addition to MIC's undergraduate offering.
At postgraduate level MIC offers over 30 programmes in education and the liberal arts. The College is a long-established provider of world-class postgraduate programmes and focuses on student success and well-being and meeting real world needs in diverse workplaces, nationally and internationally. Students experience responsive research supervision and mentoring, funding and career development support schemes, and a first-class community of practice at MIC.   
According to Dr Emma O'Brien, MIC Director of Taught Postgraduate Studies in Education: "Our postgraduate programmes in the Faculty of Education strive to proactively consider the contemporary needs of our educators now and into the future. We provide a learning experience that is inclusive flexible to our student's needs, it aims to connect students to a wide postgraduate and professional community national and internationally and their learning with the professional contexts in which they work. The learning experience empowers students to transform both personally and professionally enabling them to become agents of change in their individual contexts. We look forward to welcoming our prospective students at the MIC Open Day to showcase our fantastic suite of programmes and learn more about them as individuals."
Dr Ronan Flatley, Assistant Dean, Faculty of Arts adds: "The Faculty of Arts at MIC prides itself on its student-centred approach to learning. A suite of taught postgraduate study across the Arts subjects is on offer, including Masters programmes in Applied Linguistics, Christian Leadership, English literature, Gaeilge, History and Media Studies. Students can also undertake Structured PhDs in the areas of Applied Linguistics or Contemporary Irish Studies. Additionally, academic departments offer postgraduate studies in Arts by thesis and research."
On the day attendees will also be able to learn about MIC's range of scholarships and funding opportunities ranging from postgraduate scholarships to sports scholarships and the newly launched Ashling Murphy Scholarship, which is jointly awarded by MIC and the Irish National Teachers' Organisation (INTO) in memory of Ashling who was tragically killed in January, 2022.  The Scholarship, to the amount of €4,000, will be a bursary awarded to a first year Bachelor of Education student for their exceptional achievement (solo, ensemble and in the community) and talent in the field of traditional Irish music.
You can register to attend by clicking here: https://www.mic.ul.ie/open-day-2023