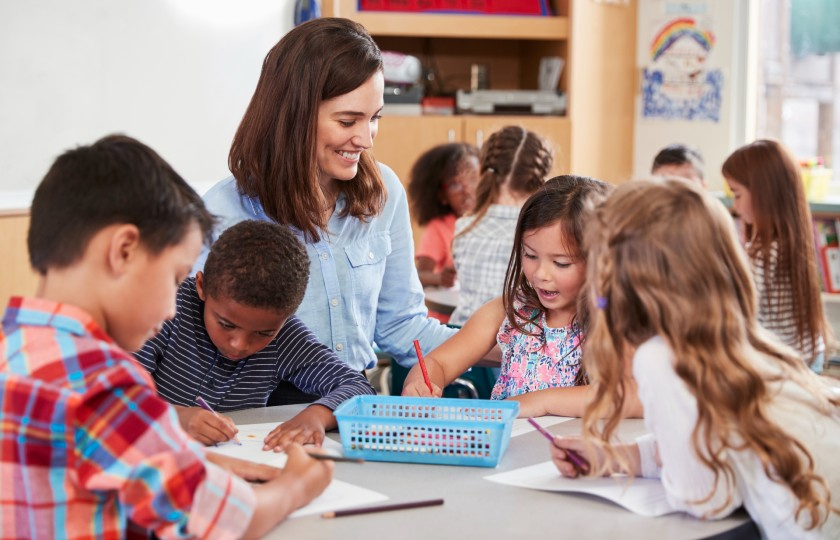 A new initiative from Mary Immaculate College (MIC) aims to support and share knowledge with educators to encourage opportunities to support an ethos and practice of diversity, inclusion and integration in learning settings. The MIC Teaching for Inclusion Seminar Series commences this month (September) and is free and open to the primary teaching community. The series will be delivered online meaning it will be available to teachers nationwide.
The war in Ukraine and subsequent increase in the number of displaced citizens has highlighted the everchanging needs of educators, as MIC's Director of Equality, Diversity, Inclusion and Interculturalism, Professor Lorraine McIlrath, explains: "The war in Ukraine has catalysed this seminar series but we are also conscious of the growing needs of the teaching community over the last two decades in terms of welcoming diverse communities seeking asylum and refuge. It is our hope that this series will help spark new ways to create a culture of inclusion in the school and classroom and will offer a range of tools to embed a culture of sanctuary."
The series will explore an array of themes including the place and practice of music, integration, language and literacy practices, universal design for learning, fairy tales and storytelling, and exploring migrant and migration rights in Ireland. MIC lecturers with academic and practice experience in these thematic areas will deliver the free online seminars.
According to MIC's Dean of Education, Professor Emer Ring: "Here at MIC, we are committed to supporting early childhood and school communities in celebrating the diversity that characterises the education settings of today. This series is an opportunity for us to engage in professional dialogue and share our knowledge and experience with educational communities. Our seminar series focuses on approaches that educators may find helpful in cultivating an ethos and practice for diversity, inclusion and integration in education settings. Our concept of education at MIC is built on acknowledging the seamless continuum of experiences for the child from early childhood through primary, post-primary and further education and the 'MIC Teaching for Inclusion Series' through placing the child at the centre, supports this continuum. The series is our way of acknowledging the central role of education communities in our work here at MIC and to celebrate the opportunities that the diversity of our education settings provides for all of us."
MIC's Teacher Inclusion Seminar Series commences on Tuesday 20 September at 7pm with a talk on The Place of Music in the Intercultural School presented by Dr Ailbhe Kenny.
Other confirmed seminars include:
The Embracing Diversity Nurturing Integration Programme (EDNIP): Sharing learning on developing a model of integration in primary schools. Presented by Dr Ruth Bourke & Áine Lyne. 4 October at 7pm.
Starting from where the child is at: Insights and Strategies from the TEAL (Teaching English as an Additional Language) Project.  Presented by Dr Fíodhna Gardiner-Hyland. 18 October at 7pm.
Universal Design for Learning: Designing flexible inclusive learning environments for ALL learners Presented by: Jean Reale, Centre for Learning Enhancement & Academic Development (LEAD) 15 November at 7pm.
Re-telling Red Riding Hood around the world: Exploring European and global perspectives in the intercultural classroom. Presented by Dr Sabine Egger, Department of German Studies & Irish Centre for Transnational Studies. 29 November at 7pm.
Discussing migration in Irish classrooms: Strategies and resources for exploring migration with pupils. Presented by: Donnah Vuma, Doras Luimní, MASI (Movement of Asylum Seekers Ireland) and ECIYC (Every Child is Your Child) and Dr Brighid Golden, Department of Learning, Society, and Religious Education (LSRE) 13 December at 7pm.
Further details on these free seminars available here or or email EducationOffice@mic.ul.ie