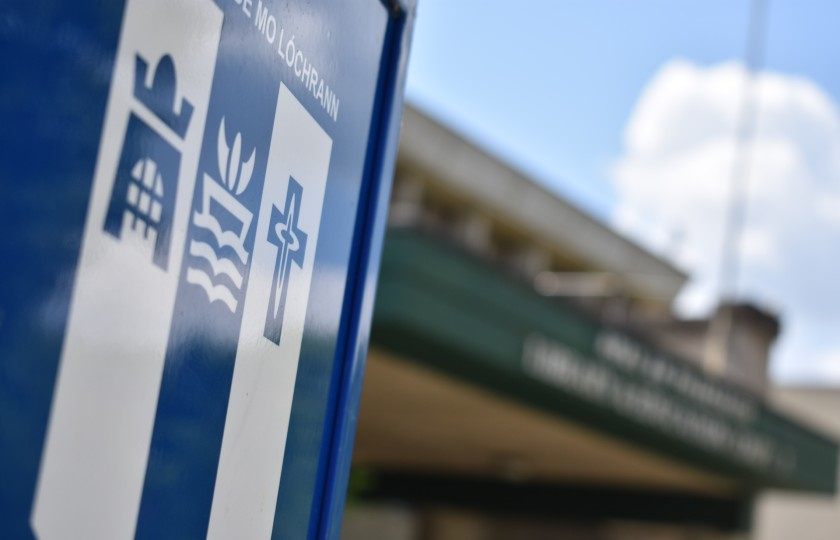 Two Mary Immaculate College (MIC) academics have been awarded Irish Research Council (IRC) funding for projects they are leading which have a tangible impact on societal issues.
Dr Liam Chambers, Head of the Department of History at MIC and Dr Déirdre Ní Chróinín, Head of the Department of Arts Education & Physical Education at MIC are among 77 researchers nationwide to receive funding under the IRC's New Foundations award.
Dr Liam Chambers is leading a project to investigate Irish migration to Europe between the 1500s and early 1800s. Thousands of Irish migrants travelled to continental Europe in the sixteenth, seventeenth and eighteenth centuries and this project will bring together historians and others working on the 'Irish in Europe' for a conference held in collaboration with the Limerick Bastille Day Wild Geese Festival. Co-organised by Limerick Civic Trust, the Counselor Agency of France in Limerick (Agence counslaire de France à Limerick) and Alliance française Limerick, the conference will take place in July 2022. It will examine important aspects of Irish migration to France, Spain and other destinations in early-modern Europe but will also foster discussion on the place of migration in Irish history and society. The organisers hope that the event will encourage the creation of a research network to pursue further projects.
Reacting to his selection as a New Foundations awardee, Dr Chambers said: "I am delighted to receive this award from the Irish Research Council and I look forward to working with my colleague and conference co-organiser, Dr Loïc Guyon, and Limerick Civic Trust and Alliance française Limerick, to bring an exciting group of historians and other researchers to Limerick in July. The conference will provide a wonderful opportunity to hear about the latest research on the "Wild Geese" and it is fitting that the event will take place in Limerick, which witnessed the departure of thousands of defeated soldiers and their families for France in the aftermath of the Treaty of Limerick in 1691."
Dr Déirdre Ní Chróinín's project sees her leading Children's Voices in Primary Physical Education (VOICE PE), a collaboration with the Irish Primary Physical Education Association (IPPEA). VOICE PE will empower children to authentically influence decision-making in physical education. The collaboration with the IPPEA involves a professional learning community of teachers co-led by Dr Missy Parker and will see primary teachers supported in implementing student voice pedagogies in their PE lessons. This will see children's preferences and ideas influencing what happens in their PE lessons.
Speaking after being announced as an awardee, Dr Ní Chróinín said: "I am delighted to collaborate with Dr Missy Parker and the Irish Primary Physical Education Association to lead this innovation in teaching physical education in primary schools. It is exciting to partner with teachers who are passionate about teaching PE and committed to making PE a positive learning experience for the children they teach. I look forward to working with these teachers to identify approaches that all teachers can use to involve children in decisions about their PE participation. Working with leading national experts Dr Maura Coulter (DCU) and Dr Tony Sweeney (MU) will help the learning from this project to influence student voice in primary PE and it is great they have agreed to lend their expertise to this collaboration."
VOICE PE is currently recruiting participants. If you are a 3rd – 6th class teacher interested in developing your teaching of PE you can email Dr Ní Chrónín (Deirdre.NiChroinin@mic.ul.ie) to get involved.
Offering his congratulations Dr Richard Butler, Director of Research at MIC, said: "On behalf of the Research & Graduate School and the community of researchers at Mary Immaculate College I would like to congratulate Dr Déírdre Ní Chróinín and Dr Liam Chambers for securing these prestigious and highly competitive Irish Research Council New Foundations awards. The networking events and conferences resulting from these projects, in conjunction with both national and regular civic-society partners, will showcase some of the most exciting research work currently being undertaken across both the Faculty of Arts and the Faculty of Education at Mary Immaculate College."
Further information on New Foundations Awards are available at www.research.ie/funding/new-f…