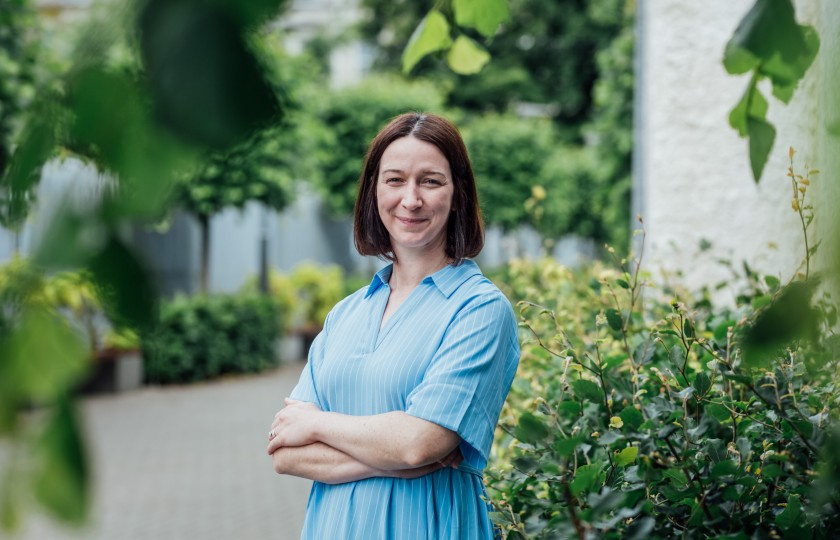 Mary Immaculate College (MIC) academic, Dr Ailbhe Kenny, has been awarded a highly prestigious Irish Research Council (IRC) Starting Laureate Award. Under the scheme, announced today (Monday) by Minister for Further & Higher Education, Simon Harris TD, Dr Kenny is awarded €400,000 to conduct a four-year project investigating the role music plays within intercultural school encounters for children and young people from an asylum seeking or refugee background. Dr Kenny is a Senior Lecturer and researcher within MIC's Department of Arts Education & Physical Education (AEPE).
Dr Kenny's funding comes as part of a €24 million-euro investment in 'curiosity-driven' frontier research awarded to 48 academics nationwide under the IRC's Starting and Consolidator Laureate Awards programme. The funding is awarded solely on the basis of research excellence, assessed through a rigorous and independent international peer-review process. The aim is to support exceptional researchers to develop their track record and build international competitiveness.
Congratulating awardees was Minister Simon Harris, who said: "I am delighted to announce the winners of the second round of the Irish Research Council's Starting and Consolidator Laureate Awards Programme and I congratulate each of the awardees. These talented researchers will no doubt contribute hugely towards the world-class excellence that is the bedrock of our research system in Ireland, pushing the boundaries of research knowledge and finding new discoveries that deepen our understanding of the world around us, by looking to the past, questioning the present, and unlocking our future potential."
Speaking about the highly competitive Laureate Scheme, Vice-President of Research at MIC, Professor Michael Healy, observes that: "The IRC Laureate funding programme is an essential and welcome addition to IRC research funding opportunities in Ireland. As the Laureate scheme is focused on supporting high-quality research, conducted by high-potential individuals, coupled with the fact the funding is open to all disciplines, this a uniquely excellence-driven programme. Success under this scheme is a major achievement in academic research."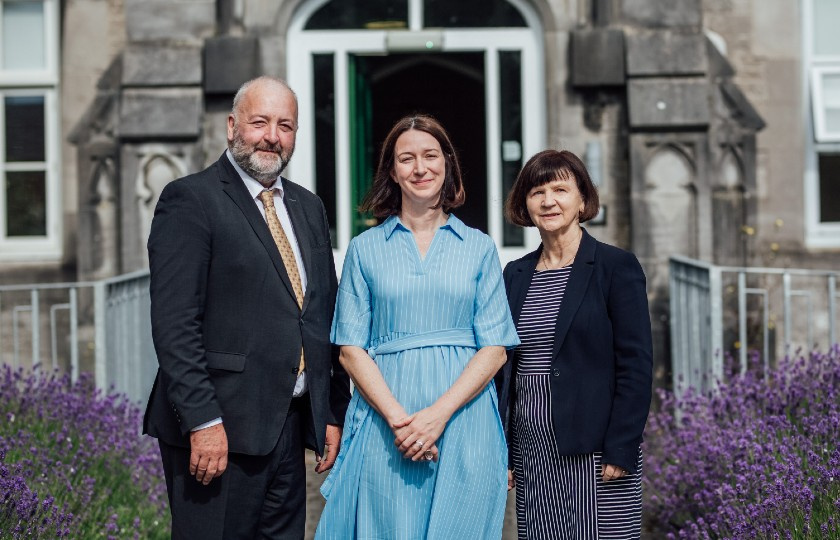 Dr Kenny's MUSPACE project, dealing with 'Music in the Intercultural School', is the first study of its kind. The project will examine both learner and teacher experiences of music within diverse primary and post-primary classrooms in Ireland. In particular, the project will gain insight into the role music plays within intercultural school encounters for children and young people from an asylum seeking or refugee background. It will also provide critical insights into teacher perspectives and practices of teaching music in diverse classrooms. Through creative and interdisciplinary approaches, the project aims to be highly participatory and will offer fresh alternatives on how data is gathered and analysed.
Also congratulating Dr Kenny on her award was the Director of Research at MIC, Dr Richard Butler: "I am delighted that the MUSPACE project has been awarded funding by the Irish Research Council and I would like to congratulate Dr Ailbhe Kenny on crafting an excellent proposal. MUSPACE is a truly twenty-first century project that is theoretically and conceptually rich and will deliver major benefits to both the academic community and to society at large."
Dr Louise Callinan, Director of the Irish Research Council added: "The 48 researchers who will receive funding under the Starting and Consolidator Laureate Awards Programme have the potential to make ground-breaking advances in their respective fields and to bolster Ireland's competitiveness in European research funding."
Dr Ailbhe Kenny has previously been awarded research funding from the IRC and also from agencies such as HERA (Humanities in European Research Area) and Creative Ireland. She is also a Fulbright Scholar and EURIAS fellow. Ailbhe is currently a Principal Investigator on the HERA-funded project 'Night Spaces: Migration, Culture and Integration in Europe' (2019-22) and her research is widely published internationally.