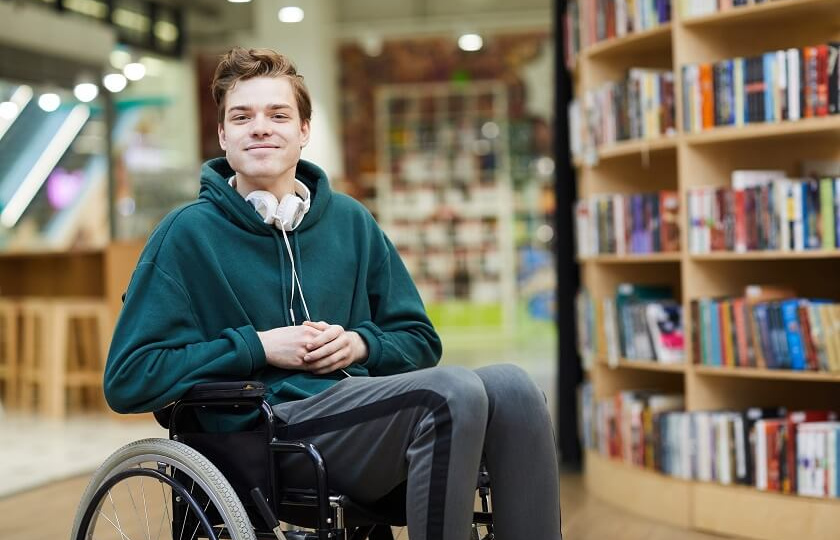 On Tuesday 26 April, Mary Immaculate College will host an in-person Information Evening for those interested in the innovative Certificate in General Learning and Personal Development (CGLPD).
This two-year programme for people with intellectual disabilities, delivered in an inclusive third level setting, is devoted to the academic learning, personal growth and career development prospects of the student. The full development of each student's potential, dignity and self-worth is embraced.
Programme Coordinator, Dr Órla Slattery, said that the "Certificate in General Learning and Personal Development is about re-imagining and re-thinking education and learning outcomes for students with intellectual disabilities, by providing an opportunity to study in a third-level college and an inclusive environment".
"The central objective is to empower the students to achieve their individual educational and employment goals, and develop a broad range of life skills, interact with peers and fulfil their potential. We are very proud of all those who have graduated since the programme came into being in 2010 and look forward to welcoming our new group in 2022," she added.
Linked to the NFQ, this accredited Level 4 certificate programme offers a progression route to further education and training options. Sectoral partners include Brothers of Charity, Enable Ireland, St Cronan's Association and St Joseph's Foundation.
Students have the opportunity to undertake modules on Interpersonal Communications Skills; Social Studies; Creative Art Appreciation; Mathematics & Financial Management; Information Communication Technology; Career Development; Research & Study Skills Development, and Work Placement. Read more in the CGLPD programme flyer here.
If you think this programme may be of interest to you, a family member or service user, feel free to join us on Tuesday 26 April in T118 in the TARA Building at MIC Limerick at 7pm. Find more information about who should attend and what to expect on the night here.
Applications for the programme are open and the deadline for receipt of completed applications is 12 May 2022.
For further information, contact Dr Orla Slattery, Programme Coordinator, on Orla.Slattery@mic.ul.ie or go to www.mic.ie/cglpd.