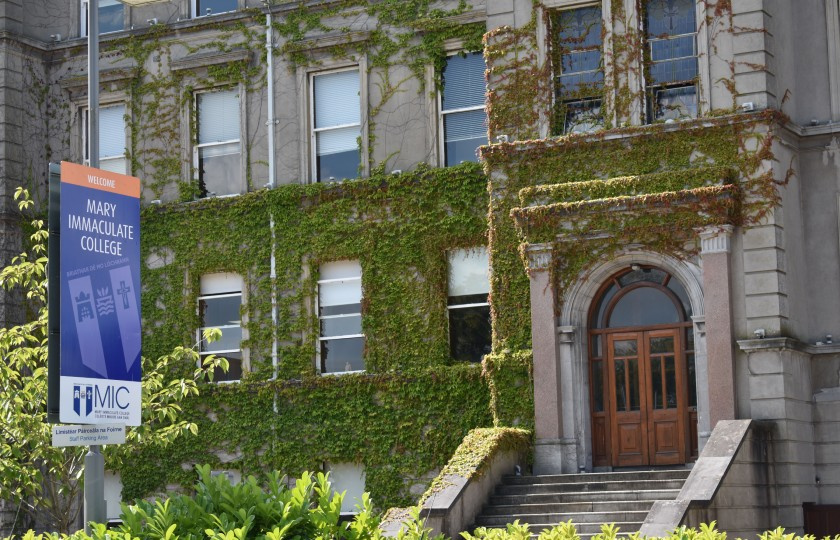 A Mary Immaculate College (MIC) led gender equality project has received €19,000 in funding from the Higher Education Authority (HEA) under the Gender Equality Enhancement Fund. The project, Integrating the gender dimension into teaching, learning and educational outreach in initial teacher education, is led by Dr Maeve Liston, Director of Enterprise & Community Engagement at MIC, and Edel Foster, Equality, Diversity & Inclusion Manager at MIC.
The innovative project will explore the integration of gender equality into Initial Teacher Education (ITE) by supporting teacher educators in incorporating the gender dimension into teaching, learning and educational research, and by supporting the embedding of gender equality across all aspects of the work of HEIs.
According to project lead Dr Maeve Liston: "This project involves cross-sectoral collaborations between faculties of education across different HEIs, industry and outreach programmes working together and sharing ideas in how to develop a roadmap for the design and delivery of education programmes that consider gender equality throughout. This project will be the first of its kind to be carried out across ITE. The inclusion of the hidden curriculum and educational outreach ensures that the gender dimension will be explored from every angle in ITE. The research and deliverables from this project can be used to inform policy makers, teacher educators and stakeholders nationally on a holistic approach to integrating gender equality across ITE and educational outreach".
The project will include a programme of online seminars and workshops exploring gender across curricula. The seminars and workshops will involve presentations from international experts in the field who will deliver sessions on gender in teaching & learning and embedding gender equality across curricula. These workshops will be open to all teacher educators and those in educational outreach across Ireland. The interactive sessions will also accommodate reflection and good practice knowledge sharing activities.
Welcoming the initiative was Professor Lorraine McIlrath, Director of Equality, Diversity, Inclusion & Interculturalism at MIC, who said: "This exciting and creative project supports the vision of the EDII Office and MIC to embed an ethos and practice of equality, diversity, inclusion and interculturalism at Mary Immaculate College that underpin a whole institutional approach with the staff and student community. This collaborative project creates a community of practice among the partners and we look forward to supporting this project as it flourishes."
MIC is joined on the project by educational partners from the Froebel Department of Primary and Early Childhood Education (Maynooth University), Social Personal & Health Education and Wellbeing (St Patrick's College, DCU), and the Department of Social Sciences (IT Sligo). The project also involves collaboration and partnership with Science Foundation Ireland's Education & Public Engagement initiatives, the SEAI Schools Programme, the Adapt Centre (Trinity College Dublin), DELL EMC Technologies, and the INTO LGBT Teachers' Group.
The project will be launched at a special online seminar on Monday 13 June from 10am until 11am and is open to all those who teach in third-level, teacher educators and those in the educational outreach space. The seminar will hear from Professor Emerita Raewyn Connell, University of Sydney, who will discuss Gender Knowledge for Teacher Education, and Dr Declan Fahie, Director of School Placement, University College Dublin, whose talk will focus on Gender Equalities in Initial Teacher Education: Knowledge, Empathy and Praxis. To find out more and register your free place today, please click here.