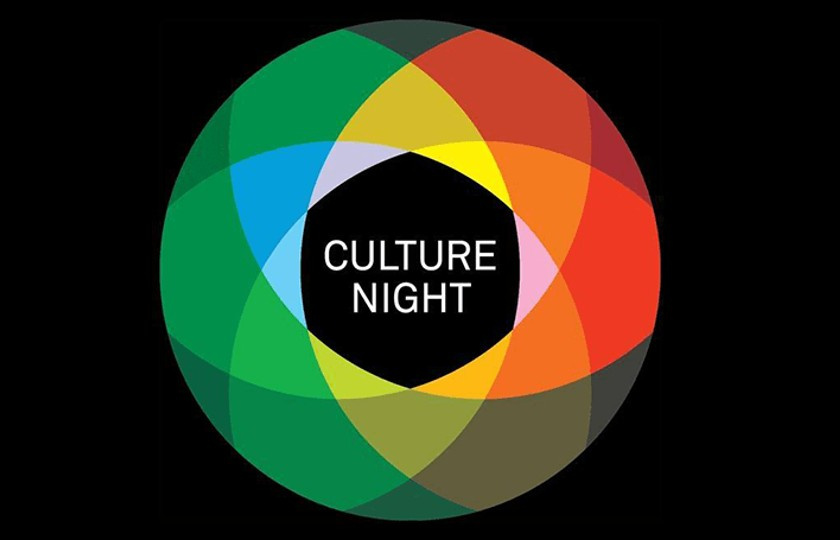 Culture Night makes a welcome return this month and Mary Immaculate College's Limerick campus has a suite of free events taking place as part of the schedule of events for the night. Taking place on Friday 23 September, Culture Night celebrates culture, creativity and the arts with events organised all over the country. Among the free events at MIC are seminars, documentary screenings, exhibitions, theatrical performances and workshops, which guarantees there will be something for everyone.
According to Trish O'Sullivan, Enterprise & Community Engagement Manager at MIC: "We are delighted to once again welcome the public and local communities to the Limerick campus for Culture Night. We're very excited to be showcasing the talents of our staff and students, particularly those from the Departments of English, Psychology, and Drama & Theatre Studies, as well as highlighting the history of the campus itself through the 'Then & Now' exhibition. This year we have also teamed up with the Midwest Migrant Community in screening 'Migrant Stories', a documentary developed by young members of the network exploring their experiences of settling in Limerick.
The MIC events include:
Then & Now: a collection of photos and stories of MIC and the surrounding areas from down through the years. The exhibition will be officially launched at 5pm in the Main Reception. Submissions for photos and stories are still being received and can be handed in to Main Reception or emailed to Patricia.OSullivan@mic.ul.ie. Any photos will be copied and the originals returned.
VENUE: Main Reception
TIME: 5pm
 
Longing and Belonging – The Importance of Place for People: This exciting partnership between MIC's Department of Psychology and Department of Drama & Theatre Studies (DTS) explores how it feels for people to be stuck in places they don't want to be, not in the places they want to be, and our associations of place with family. The short theatrical piece employing the talents of DTS students will give voice to the experiences of those separated from their family during the pandemic and will be followed by a discussion on how social psychology may give us the tools to understand and process these feelings around place identity. Attendees will be given the chance to reflect on the places that are important to them and their identity and how these may have shifted and changed for them and their families through the pandemic. This event takes place in the Halla, just off Main Reception, at 5pm.
VENUE: Halla in Main Reception, Foundation Building
TIME: 5pm
 
'The Oddest Place – Dickens in Limerick': a short lecture from Dr John McDonagh, Lecturer in the Department of English Language & Literature, discussing Charles Dickens, A Christmas Carol and the famed writer's visit to Limerick in 1858.
VENUE: G10, Foundation Building
TIME: 5.30pm
 
An Introduction to Drama: Brian Desmond, Lecturer in Drama & Theatre Studies at MIC, will take participants through a range of fun and creative group drama exercises exploring group dynamics and teamwork through movement and play. Suitable for those aged 16 and over, and those with little or no drama experience, the workshop begins at 6pm in the Halla. The workshop may also be useful for those working in school or community settings who are looking to find ways of using drama in their work.
VENUE: Halla in Main Reception
TIME: 6pm
 
Migrant Stories: This documentary developed by younger members of the Midwest Migrant Community Network (MMCN) and supported by the Hunt Museum examines the experiences of migrants who have resettled here and work for Higher Education Institutions across the region and explores issues relating to this. The documentary screening will be followed by a discussion on areas explored in the documentary including the changing culture of Limerick. The students who made the documentary have diverse cultural and migrant history and are pursuing courses in community engagement, media studies, and African contemporary literature.
VENUE: G10, Foundation Building
TIME: 6.30pm
All Culture Night events at MIC are completely free and are open to everyone. A full list of Culture Night events taking place in Limerick and nationwide can be viewed by clicking here.