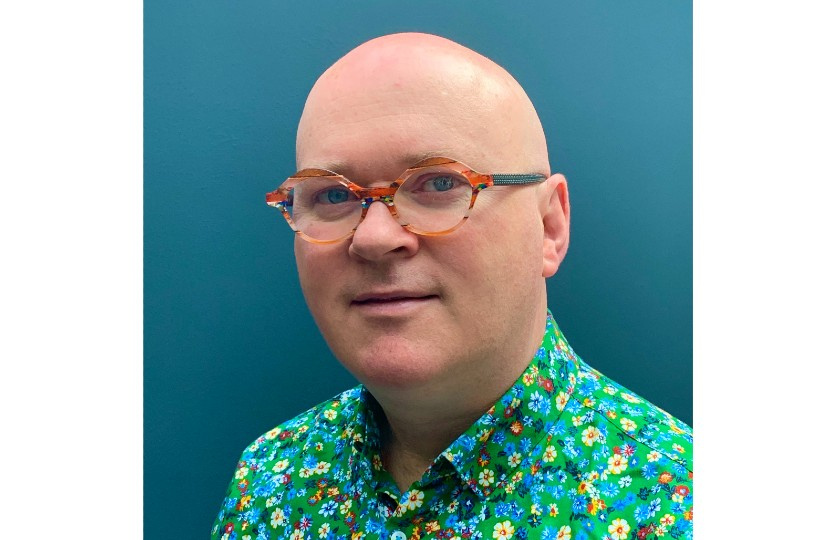 Director of Taught Postgraduate Studies in Education at Mary Immaculate College (MIC), Dr. T.J. Ó Ceallaigh, has been appointed to the European Commission Working Group on Digital Education: Learning, Teaching and Assessment (DELTA). During his five year term of office, Dr. Ó Ceallaigh will assist the Commission in the preparation of policy initiatives and guide policy reform in the field of digital education to fuel both vision and strategy leading to educational transformation at all levels across Europe.
The aim of the EC Working Group (DELTA) is to support countries in the implementation of policy reforms in line with the Digital Education Action Plan 2021-2027, focusing in particular on fostering high quality and inclusive digital education in Europe, while taking into consideration the digital transformation as well as the implications and lessons learnt from the COVID-19 crisis.
Congratulating Dr Ó Ceallaigh on his appointment, Professor Eugene Wall, President of MIC said: "I warmly congratulate Dr Ó Ceallaigh on this prestigious appointment to the EC Working Group for Digital Education (DELTA). This is a key appointment in striving to develop our high-performing digital education ecosystem. I know that Dr Ó Ceallaigh will bring outstanding energy and vision to this key leadership role, at a crucial time for teacher education, digital education, and innovation across Europe. Here at MIC, we are immensely proud that Dr Ó Ceallaigh will play a critical role in this process."
DELTA will focus on supporting the development of initiatives (i.e. for the European Digital Education Hub) and on providing feedback on the Commission's draft policy documents (i.e. ethical guidelines on Artificial Intelligence (AI) for educators as well as those on digital literacy and disinformation). Regular updates on the implementation of the Digital Education Action Plan as well as up-to-date evidence coming from ongoing and future studies will be shared with the group.
Commenting on Dr Ó Ceallaigh's appointment, Professor Emer Ring, Dean of Education at MIC stated: "Dr. Ó Ceallaigh's research outputs demonstrate his commitment to the digital education agenda. Through his work as an academic in teacher education in MIC, he has demonstrated his ability to engage in strategic and concerted research and action regarding the digitalisation of higher education in a time of great challenge and opportunity. Since the inception of the M. Oid. san Oideachas Lán-Ghaeilge programme in 2013, the first blended learning programme in MIC, Dr Ó Ceallaigh has gained extensive experience and expertise in hybrid, hyflex and remote-based teaching, learning and assessment. All of this experience and expertise demonstrates his capacity to significantly contribute to an open and high performing digital education ecosystem in the EU as a member of Working Group on Digital education: Learning, Teaching and Assessment."
Speaking on his appointment, Dr Ó Ceallaigh said: "The digital pivot has placed all teachers' digital capabilities, literacies and competence in the spotlight. Now more than ever, we need to harness and develop the transformative and innovative approaches taken by educators during the pandemic to inform the future landscape of teaching and learning in a digital age. I am highly motivated to take up this position because I fundamentally believe in the vision and mission of the European Commission as outlined in the 'Digital Education Action Plan 2021-2027'. I look forward to contributing to the work of the Commission on digital education at this time to promote quality, equity, inclusion, innovation, digital readiness and success for all in education."
Dr Ó Ceallaigh is co-chair of Teacher Education and Digital Technology Research and Development Community for the Association for Teacher Educators in Europe (ATEE) and is a Board Director of Integrating Language and Content in Higher Education (ICLHE), an international association of scholars who are interested in and actively contribute to the multi-disciplinary field of content and language integration in higher education.
A proposed new postgraduate cross-sectoral hyflex programme in the area of Digital Leadership in Education is scheduled to commence in MIC from September 2022, details of which will follow shortly.