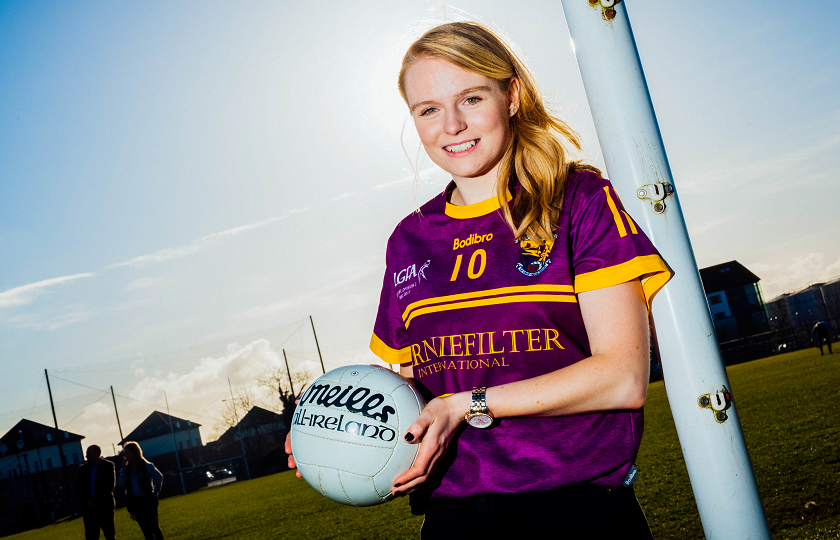 Mary Immaculate College (MIC) and the Gaelic Players Association (GPA) today (4 May) announced details of a new scholarship scheme for postgraduate students which will see inter-county players benefit from six scholarships over the next three years. This new scholarship scheme will commence in September 2021.
The MIC GPA Scholarship Scheme is open to GPA members only who have applied for and are successful in securing a place on MIC's postgraduate programmes in education and the liberal arts. Two scholarships will be offered on an annual basis with at least one being awarded to a female player.
The scheme will see MIC contribute 50% of the successful applicant's programme fees while the GPA will contribute to the remaining 50%. The successful MIC GPA Scholars will play an active role on MIC's football, camogie or hurling teams and will act as ambassadors for their sport within the College community.
Speaking at today's launch of the MIC GPA Scholarship Scheme, Professor Niamh Hourigan, Vice-President of Academic Affairs at MIC, said, "We are delighted to partner with the Gaelic Players Association in the establishment of these postgraduate scholarships, offering GPA athletes the opportunity to further their academic journey at MIC whilst continuing to pursue their sporting career. MIC has a long sporting tradition with sport and recreation playing an important role in the lives of our students, and we are delighted to add these scholarships to our growing suite of awards and supports available to our students in recognition of their sporting excellence."
GPA Head of Operations and Finance, Ciarán Barr, said, "It is very exciting for us to expand our educational support for members through this new agreement with MIC. I would like to thank the MIC team for all their help in bringing this scholarship arrangement to fruition. It is another extremely important step for us as an association in support for our members' development."
MIC has a proud sporting history with current students and alumni representing clubs and counties across the country. Sporting successes for the College over recent years include winning the Fitzgibbon Cup in 2016 and 2017, the Giles Cup in 2012, and the Trench Cup in 2018, as well being a six-time winner of the Purcell Cup. The MIC GPA Scholarship Scheme reflects MIC's long-standing commitment to college sport and will add to the growing suite of financial supports already on offer to both incoming and current students engaged in sport, including MIC's Elite Sports Scholarships Scheme, CAO Points Concession Sports Scheme, GAA Bursaries and the Rachel Kenneally Bursary Award. Further information on all these and other MIC scholarship schemes can be found here.
The GPA is the representative body for inter-county hurlers and footballers and the association supports over 2,300 current county players and a growing number of former players. As well as their educational support, the GPA also provide services and support in the areas such as career development, life focus, and health and wellbeing. This new partnership with MIC brings to over 70  the number of GPA scholarships available across Ireland.
Applications for the MIC GPA Scholarship Scheme are currently open. Interested applications can inquire about the scheme and make their initial scholarship application by contacting the GPA's Events and Player Alumni Manager, Karen Thorpe on karen@gaelicplayers.com.
Further information on MIC's range of postgraduate programmes is available here. Deadline for receipt of completed programme applications is May 31.