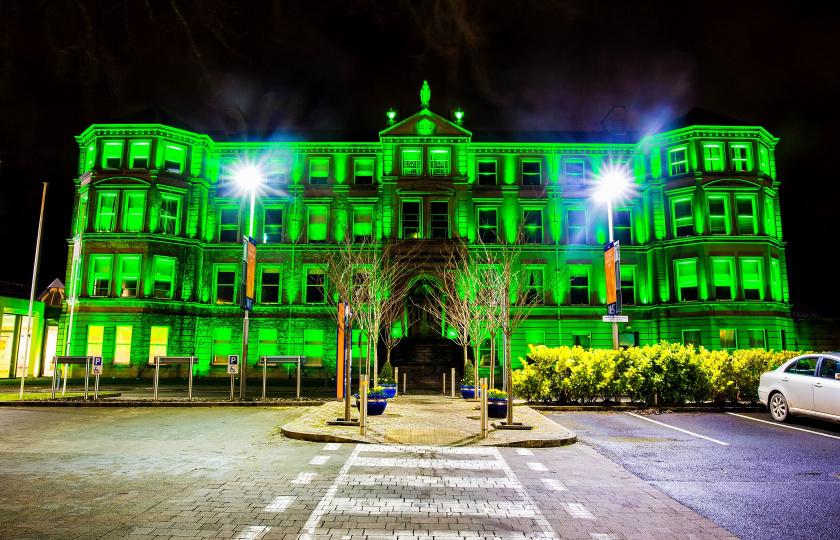 Tourism Ireland and Education in Ireland have launched a unique competition in partnership with Mary Immaculate College (MIC) and other Irish institutions, where you and your office can win a fantastic scholarship, including flights, for one of your students to come and study abroad in Limerick, Ireland.
In order to be in with a chance to win this scholarship for a tuition waiver valued at approximately $6700 and free round-trip flights for one lucky student, all you and your university have to do is get involved in this year's Global Greening Campaign for the Saint Patrick's Day festivities.
Over the last 11 years, Tourism Ireland has worked to 'green' iconic locations and buildings across the world from the Sydney Opera House to the Empire State Building. MIC has taken part by turning our beautiful, iconic Foundation Building green too! This year Tourism Ireland are partnering with Irish universities to encourage North American universities to turn their campuses green for Saint Patrick's Day. As such, we are asking you, as our partner, to help your campus turn green for the week of Saint Patrick's Day 2021!
For more information on how to get involved please click here.