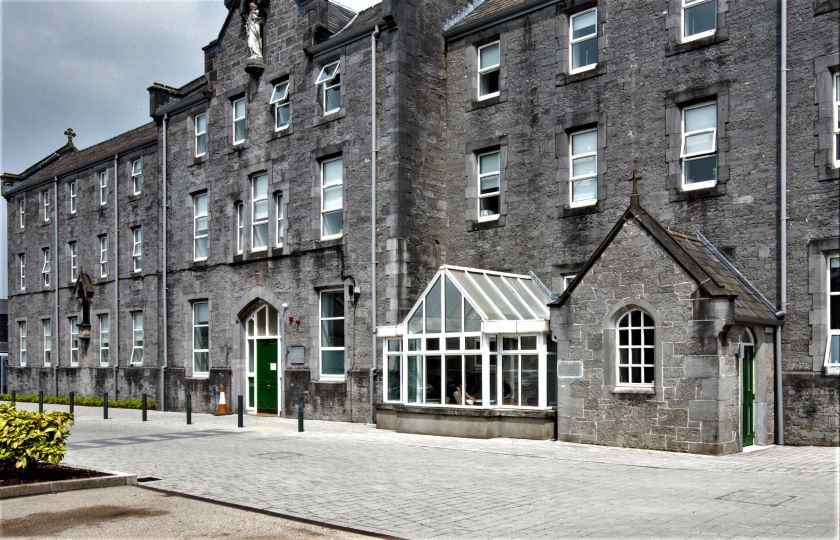 GMU Virtual Residency in collaboration with MIC
Mary Immaculate College International Office has collaborated with our valued partner colleagues at Gwynedd Mercy University (GMU), Pennsylvania to deliver online seminars as part of their Global Trends in Education 2021 Virtual Residency for their Executive Doctorate in Education: Leadership and Teaching & Learning. 
Dr Ray Bandlow, Director of Doctoral Studies at GMU, has brought groups of up to ninety EdD students to MIC in May of each year since 2016, for their Global Education Residency. This usually involves taking part in MIC's International Research Methods Summer School (IRMSS), focusing on themes of leadership in schools, communities and society. Most of the students are principals and educational leaders at primary, secondary and tertiary level institutions.
Plans to conduct the usual May residency in Ireland had to be postponed in 2020 and again this year, due to travel restrictions. Dr Bandlow asked MIC's International Office if a virtual residency would be possible. Conscious of the solid, professional relationship that has been nurtured between MIC and the staff at GMU over the last number of years, colleagues at MIC were happy to oblige. Wonderful speakers from both the MIC community and the Higher Education Authority presented as part of GMU's 2021 Virtual Residency.
GMU plans to bring a large cohort to MIC in May 2022 for the International Research Methods Summer School (IRMSS). The International Office and the Research and Graduate School  collaborated with faculty colleagues at MIC and GMU on preparations for this visit.
The International Office would like to acknowledge and thank all of the speakers who contributed to this closed event on 17th & 18th May. Talks included:
"The changing landscape of higher education and the challenge of coping with COVID-19," presented by Professor Eugene Wall, President of MIC.
"Cultural/historical foundations of education in Ireland; How education reflects and creates who we were, who we are, and who we want to be," presented by Dr Fionnuala Tynan, Lecturer in Educational Methodology, MIC.
"Social justice in Ireland; Overcoming systematic prejudice by race/ethnicity, gender, sexual orientation, social class, and immigration status," presented by Lylian Fotabong, PhD candidate in Applied Linguistics at MIC.
"Pre-Kindergarten-12 Ed in Ireland: How are PK-12 schools organized and funded; How do you balance the dynamic tension between the world curriculum and Irish culture, heritage, and religion?" presented by Dr Patricia Kieran, Lecturer in Religious Education, MIC.
"Education for persons with disabilities; How are services organised funded, and delivered in PK-12 and higher ed; how accessible is higher education to persons with disabilities?" presented by Dr Margaret Egan, Lecturer in Educational Psychology, Inclusive and Special Education, MIC.
"Higher Education in Ireland; Who goes to college, how are colleges governed, how are they funded, and how is higher education a function of the European Union?" presented by Tim Conlon, Head of Policy and Strategic Planning, International Programmes & Gender Equality in the Higher Education Authority (HEA).
When asked for comment, Dr Bandlow said:
"Doctoral programs in the States tend to be too U.S.-centric. To guide doctoral students toward a deeper understanding of global trends and developments in education policy, Gwynedd Mercy University in Pennsylvania and Mary Immaculate College in Limerick, Ireland, have formed a partnership of scholars. Since 2015, Gwynedd has brought dozens of doctoral students each year to participate in MIC's International Research Methods conference.
As Director of Doctoral Studies at Gwynedd, I greatly appreciate this partnership and I commend MIC for its contribution to our doctoral students' development as scholars. To provide Gwynedd students with a valuable alternative experience without international travel this year, MIC is conducting live virtual sessions this month with presentations by and discussions with leading faculty, administrators, and Irish government officials. I look forward to 2022 in hopes that we will once again be able to bring our students to MIC in person where we've enjoyed deep learning and most thoughtful hospitality."