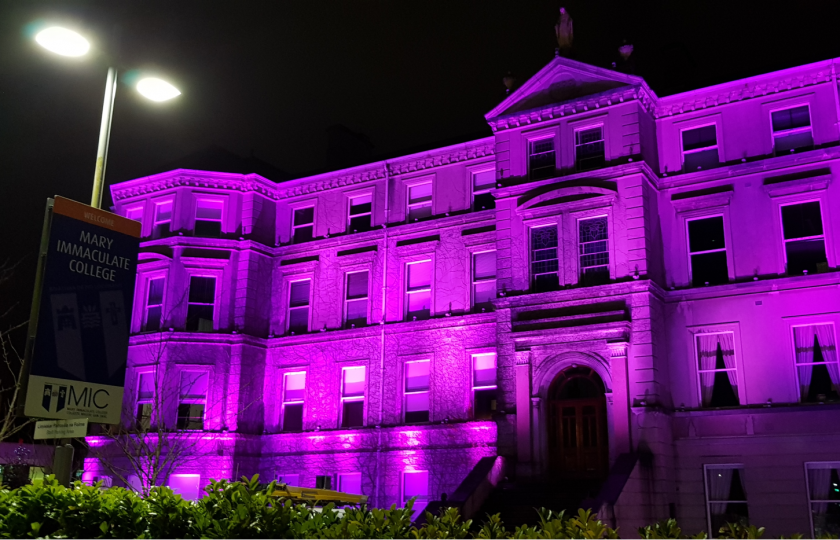 Mary Immaculate College's Limerick campus foundation building has turned purple as part of the global United Nations International Day of Persons with Disabilities.
The Disability Federation of Ireland has repeated its annual appeal for public buildings to 'go purple' on 3 December to help shine a light on those with disabilities. This year, the DFI asked that those with invisible disabilities be particularly highlighted as a reminder that while the disability may be invisible, our ;support need not be;. 
MIC's involvement in this fantastic campaign was orchestrated by the Leadership in INClusion in the Early Years programme (LINC) and you can read more about the support for the campaign here.