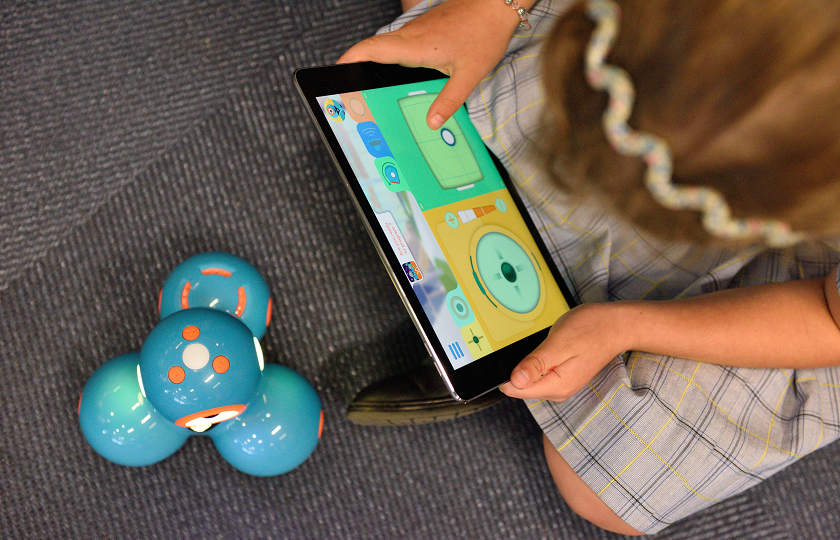 Mary Immaculate College (MIC) will present a jam-packed schedule of events for Limerick Festival of Science, which takes place from 7-18 November as part of Science Week 2020. Organised by the Department of STEM Education at MIC Limerick, University of Limerick and Limerick Institute of Technology, the festival will move online this year and will offer people of all ages the opportunity to engage in STEM (Science, Technology, Engineering, Mathematics) activities from the comfort of their own homes.
With a focus on the future, this year's Limerick Festival of Science will highlight the ways in which science can improve our lives in the future, and in the present.
According to Michelle Fitzpatrick, Science Teaching Fellow and coordinator of Limerick Festival of Science at MIC, "Science is always around us, but its importance in society has never been so evident. Limerick Festival of Science is a wonderful opportunity for people to engage in meaningful experiences that connect with current challenges we face, such as COVID-19 and the climate crisis, as well as reflecting the overall theme of Science Week of 'Choosing our Future'. Our events aim to explore the positive things we can do to help ourselves and choose our own future."
Some of the highlights of the festival include a public webinar series, 'Education, Humanities and the Climate Crisis', exploring the effects of climate change. Presented by members of the MIC academic community, these webinars aim to provide important insights into the human dimensions of climate change and will offer advice on how we can build a sustainable future for generations to come.
'Let's Jump into STEM', a workshop for primary teachers, will examine the links between the PE and STEM curricular areas in primary schools. Presented by lecturers from the Department of STEM Education and the Department of Arts Education and Physical Education, this workshop will have a particular focus on the PE strand of gymnastics.
Librarians at Watch House Cross Library in Limerick will bring science stories to your screens in their virtual story-telling sessions, while a photography competition will also run throughout the week-long festival with primary school children invited to submit their snaps showing science at work.
In addition to the public events planned, a number of virtual events run by MIC's Department of STEM Education will also take place in primary schools throughout Limerick and Clare.
Anyone4Science will host a number of interactive online workshops exploring the magic of colourless liquids, and children will also have the opportunity to learn about tensile strength as they measure the strength of jelly sweets. Through a series of fun and innovative activities, Scientific Sue will explain how microbial infections can be prevented from spreading, and she'll be revealing the scientific secrets behind big bubbles.
According to Dr Aisling Leavy, Head of the Department of STEM Education at MIC, "While we will miss hosting primary children on campus at MIC Limerick this year, our online events will broaden access and participation of STEM to children and schools that lie beyond our usual geographical boundaries. The enthusiasm and initiative of those within the Department of STEM Education and the Faculties of Education and Arts at MIC will ensure that children have meaningful experiences of themselves as STEM learners."
Commenting on the move online, Michelle Fitzpatrick said, "I have been struck by the adaptability and enthusiasm of staff to develop events for this year's online programme. It has allowed for wonderful diversity in our programme of events with contributions from across departments and faculties. The online format has made it more accessible than ever for participants to engage in our public events."
FREE public events taking place for Limerick Festival of Science
9 November (4pm): Let's Jump into STEM Workshop – Register here
9 & 11 November (11am): Storytime with Watch House Cross Library in Limerick – The stories will be shared on the Library's Facebook page
11-30 November (2pm): Education, Humanities and the Climate Crisis Webinar Series – Register here  
Further information on Science Week and the full schedule of events taking place can be found here. Follow Limerick Festival of Science on Facebook and Twitter for further updates.
Find out more about STEM Education at MIC, including the MA in STEM Education here.