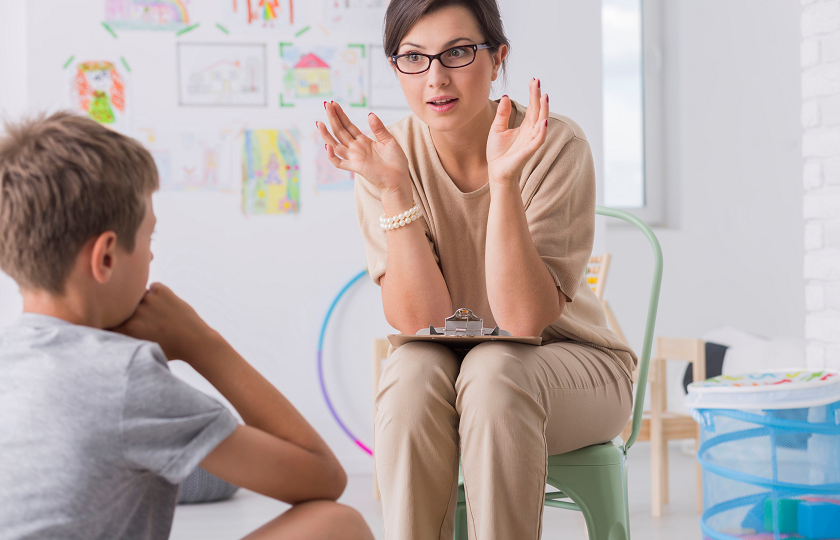 Described as exciting, varied and challenging the three-year, full-time Doctorate in Educational and Child Psychology at Mary Immaculate College (MIC) is producing some of the most highly trained, and sought after educational psychologists in the country. As a professional training programme, it equips students to work in a range of autonomous and collaborative professional roles that are performed by educational psychologists in a variety of contexts and with a range of client groups.
Dr Therese Brophy, programme coordinator and member of MIC's Department of Educational Psychology, Inclusive and Special Education says; "We are delighted to be recruiting for candidates to the programme at the moment. The stand out feature of the Doctorate in Educational and Child Psychology at MIC is the specialised approaches to learning that are problem-based and collaborative. Our students are provided with opportunities to construct knowledge in an active and collaborative manner by working through real-life case studies and examples, linking psychological theory and research to professional practice. Those involved in the delivery of the programme recognise that they are engaging with adult professional learners and aim to employ methods that will afford adult learners a robust learning experience."
The programme is also designed to be sufficiently flexible in content and structure to adapt readily to current and future needs and to the emergence of new knowledge in educational psychology and related fields.
In addition, Dr Brophy cites the excellent student supports at MIC that make studying on this programme unique. She says the systems in place empower trainee educational psychologists to take personal control of their own learning and development by providing opportunities for the exercise of choice, decision-making, and responsibility within a supportive environment.
According to Doctorate in Educational and Child Psychology graduate, Dr Alison O'Keefe; "There is a strong emphasis on the application of theory and research to practice on this programme. Across placements in disability, educational and child and adolescent psychology settings, we have the opportunity to hone knowledge and skills, to learn from experienced psychologists and to sample potential career pathways."
She goes on to say at MIC trainees are encouraged and supported to be proactive in determining what and how they learn and to grasp opportunities which contribute to their competency developments. She cites one of the best aspects of the programme as being the small, close-knit class group which engenders the sharing of learning, knowledge and friendship building.
As well as taught modules, which are typically delivered in four-day blocks over the first two years, a variety of workshops and seminars are organised for trainees and delivered by experienced practitioners in areas as diverse as Cognitive Behaviour Therapy, Video Interactive Guidance and Dynamic Assessment. Professional placements, totalling 300 days, are organised in a variety of settings such as in the HSE psychological services and school psychology services.
Over the three years, students also develop their knowledge and understanding of the nature of research, showing in depth understanding of the range of research orientations and methods used in educational and professional educational psychology research. Students are required to complete a research thesis which must make an original contribution to knowledge and contain material of a standard and form appropriate for peer-reviewed publication.
Graduates are eligible to apply for Chartered Membership of the Psychological Society of Ireland and for full membership of the Division of Educational Psychology.
Application deadline: 5pm on Friday 7 February
Full details here.