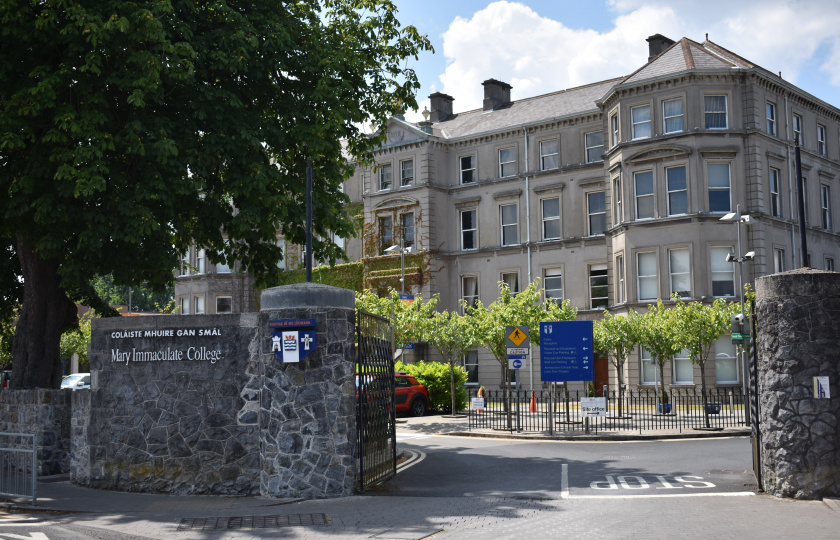 Updated Information on Semester 2
Over the past few weeks, MIC has been liaising with our colleagues across the Higher Education sector as well as our partner institutions within the Mid-West Regional Cluster (University of Limerick and Limerick Institute of Technology) in order to establish the best possible model for academic delivery in Semester 2, while continuing to ensure that the health and safety of our students and staff remains a priority consideration.
Mindful of the uncertainty currently facing students and in order to provide greater clarity allowing both staff and students to plan for the next semester, MIC has taken the decision to continue with our online delivery mode for the spring semester; that is to say the remainder of the Academic Year 2020/21. While a small number of selected essential face-to-face learning activities will continue to take place on campus (primarily certain research activities and some practical tuition that cannot happen online), remote delivery will continue to be the primary mode of academic delivery in Semester 2. This model will ensure continuity and access for all our students as is the case at present.
We want to assure all our students that, in the event of a return to campus, the college will continue to deliver all course content online, in order to facilitate those who would not able to make arrangements to be on campus at short notice, and this will apply for all of the second semester.
We trust that this decision will provide our staff and students with the certainty needed for planning for the forthcoming semester.
Previous Communication of October 20 2020
Following the Government's announcement that the entire country is to move to Level 5 from midnight on Wednesday, 21st October, MIC's current mode of online delivery will continue for the remainder of the semester.
Specific programme changes and information will be communicated directly to students from the Dean/Head of School or Course Coordinator as appropriate.
Students are asked to check their MIC student email address daily to ensure that they receive the most up to date information from your Course Coordinator. For more information check out our dedicated COVID-19 Hub on the website.
Please contact the following offices if you have additional queries:
Arts Office: ArtsOffice@mic.ul.ie
Education Office: EducationOffice@mic.ul.ie
Student Academic Administration: SAA@mic.ul.ie
MIC Thurles: Paula.Hourigan@mic.ul.ie; Finn.OMurchu@mic.ul.ie
MIC supports and services are operating remotely, via phone, email or Microsoft Teams. However, students will still receive the same high level of support from these offices. For more on this, please see the Supports and Services FAQs section of the COVID-19 Hub.