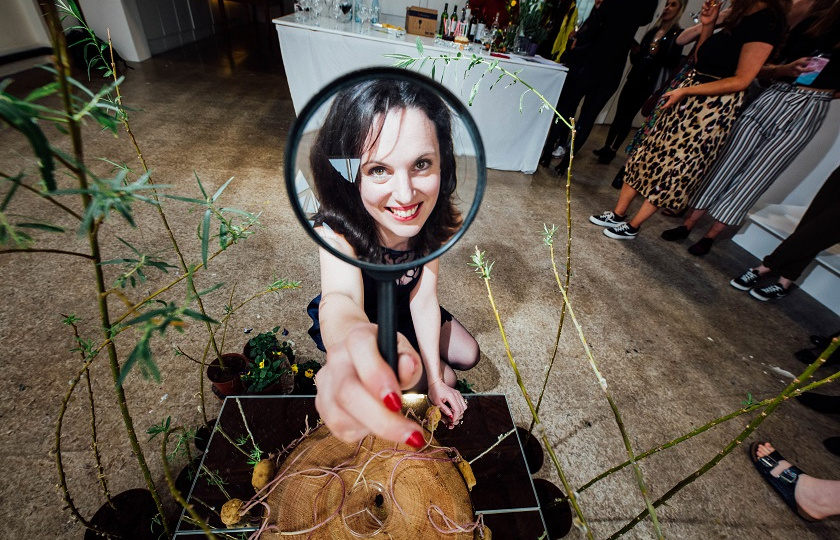 Innovative installations on the themes of Educational Toy Design, and Art and Ecology, are currently on display at MIC Limerick for the annual end-of-year student exhibition for the B Ed Visual Art elective and specialism.
Prof. Emer Ring, Dean of Education, officially opened the exhibition yesterday (Wednesday 10 April) which will be show in the Main Foyer and the adjacent Art Studio until Friday 19 April.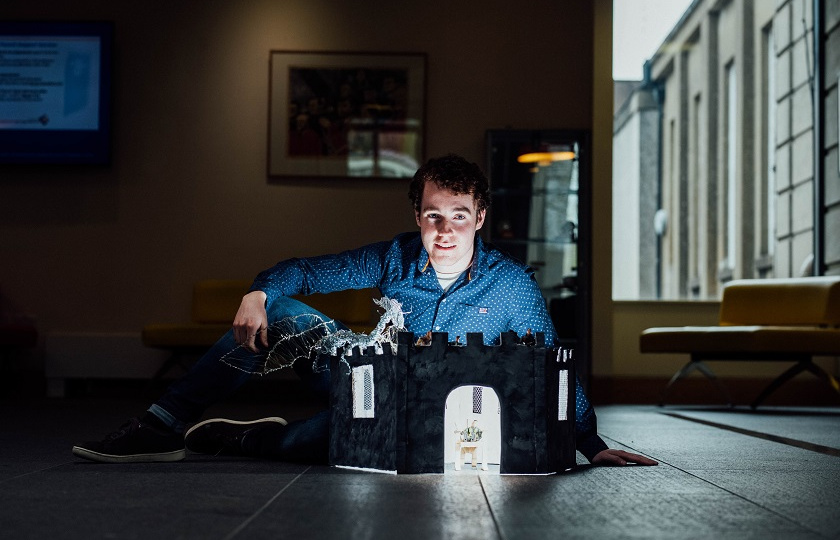 Educational Toy Design
The focus of this work is design for children; how children learn to perceive and interact with the world is critical to their social and emotional development, and at the heart of this discovery is play, an activity, which represents a significant educational experience, one that is imperative for a child's creativity, cognitive growth and emotional development.
According to Anne Marie Morrin, Visual Art Lecturer at MIC: "Children take exploration and play very seriously and the Visual Art staff and students decided to do the same! This module takes play as the central theme and focused on the design and creation of a toy based on the needs and wants of a particular child."
Through the design thinking process the students engaged thoughtful, creatively and functional with the idea of designing a toy.  The toy concept required the students to address a particular educational need.  The toy designs on display range from board games to develop problem solving and strategic thinking, toys to develop social skills, develop resilience, as well as toys to improve motor skills.  
The experience of working with the design thinking process developed deeper engagement between the designer (student teacher) and the child, as they develop empathy, define, ideation, build a prototype and test their design. The objects on display reflect the potential for both the pedagogical and sociological impact that our students will have on future generations of children.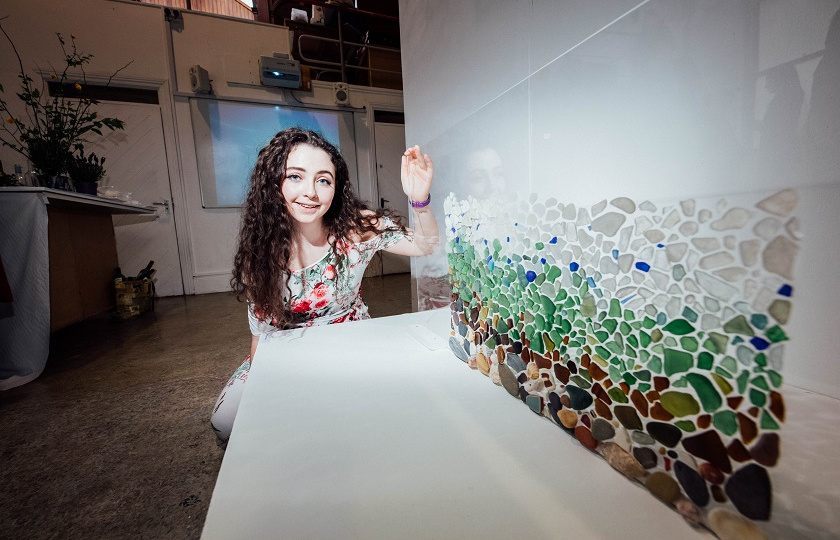 Art and Ecology AKA 'Trees R Us'
Here students were inspired and asked to respond in a creative and critical way to the ecological challenges of today's world. This experience offered students the opportunity to engage with contemporary visual art theory practice. Through new and emergent media such as digital photography, film, social media and animation with more traditional art mediums, students conceived of and created artwork for this exhibition. The theoretical underpinning for the module involves the practice of 'looking deeply'. The work undertaken was inspired by artists engaged in ecological practices such Mark Dion, Shevaun Doherty, Ansel Kieffer and Natalie Jeremijenko. Throughout the module students focused on artists such as Cornelia Hesse Honegger who uses artwork as a form of research and as a "method of learning and to see what is".
Tanya Power, Visual Art Lecturer at MIC, explained "Students used visual art as a tool to interrogate and understand issues that affect the contemporary cultural, creative, political and educational landscape. By exploring how visual culture as a way of communicating in today's world students construct an exhibition of art work, with emphasis on contemporary visual culture and interdisciplinary practice, specifically from an artistic and ecological perspective."