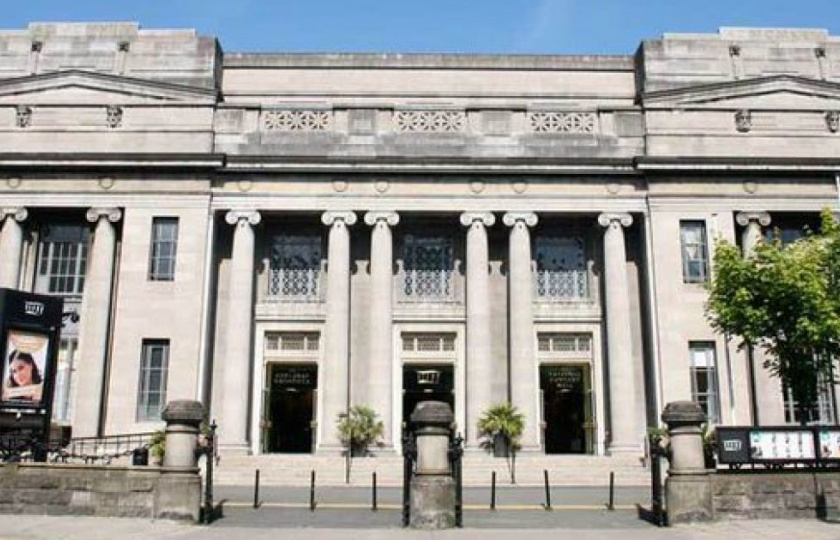 Singers from Six Direct Provision Centres Celebrate in the National Concert Hall
On Sunday, the 9th June, six singing groups, representing six Direct Provision centres, shared a celebration of their work in the National Concert Hall. The Singers came together as a part of the Song Seeking Project which is led by Dr Ailbhe Kenny and funded by the Creative Ireland Programme. The singing and research project formed intergenerational singing groups for asylum seekers through a partnership between Mary Immaculate College, Sing Ireland and the Irish Refugee Council. The groups prepared with expert choral facilitators over six months and were joined on the day by community choirs and guest performers, Citadel. 
Minister for Culture, Heritage and the Gaeltacht Josepha Madigan TD:
"I am delighted that this project has been supported as part of the Creative Ireland Programme's National Creativity Fund. Participation for all in creative activities is a cornerstone of the Programme and if it is to have real impact across our communities nationwide, it is vital that we support projects like these."
Dr Ailbhe Kenny, Lecturer in Music Education at Mary Immaculate College, UL and Project lead:
"The Song Seeking project gives voice both in the literal sense through actual group singing, but also metaphorically, where voices represent distinct selves and communities. Through participatory research and practice methods, the project provides new, open and inclusive spaces to hear these voices through cross-cultural musical interaction. The 'Big Sing: A shared celebration' at the NCH marked the culmination of the shared singing experiences of the last six months where we invited all to sing, share stories and celebrate this special event together."
Rosey Kunene, a Singer from the Emo choir:
"I enjoyed getting involved in the choir. It had a great feeling of togetherness and singing helped me control my stress levels."
Mary Amond, Choral Facilitator:
"I loved being a part of this! It has been a new experience for me as a choral director, one where I have been the student as much as I have been the teacher/facilitator.  I just love when this happens as part of my work."
Citadel band member:
Zovi Zoni: "Performing in NCH makes me feel Irish inside. I want to feel Irish outside too."
Simon Taylor, CEO, National Concert Hall:
"Singing is the most universal form of music-making, an individual and communal self-expression that transcends borders, nationality, race and creed. The National Concert Hall is delighted to be a partner in this project that celebrates – through music and singing – our shared common humanity."
Dr Kenny concluded:
"This project breaks new ground in Ireland with regards to its intergenerational, creative and integration focus. Furthermore, 'Song Seeking' brings together both practice and research to inform future directions and aid our current understandings of asylum seekers' cultural and creative needs."