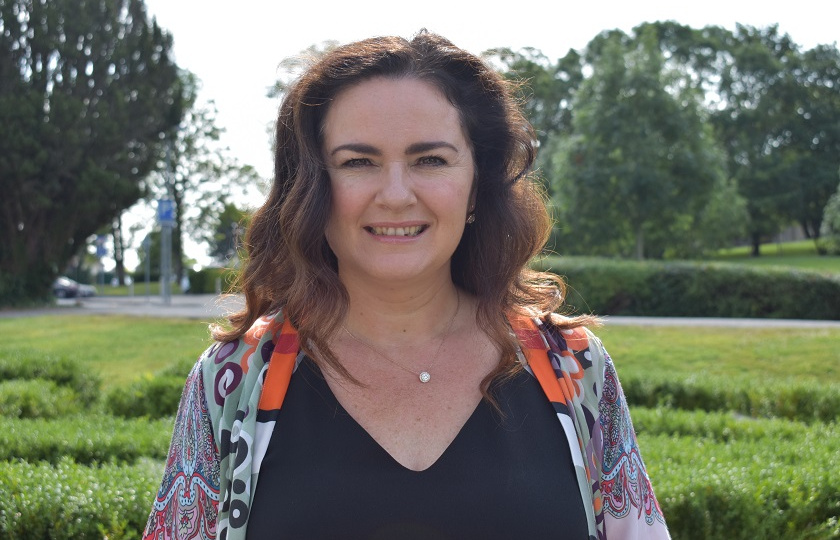 Limerick city native Dr Johanna Fitzgerald has recently been announced as the incoming Head of the Department of Educational Psychology, Inclusive and Special Education (EPISE) at Mary Immaculate College (MIC), Limerick.
Hailing from Janesboro in Limerick city, Dr Fitzgerald joined six colleagues in the Department of Special Education at MIC in 2011 as a lecturer in inclusive and special education. Since then the department has expanded significantly and now counts 19 members. Its expansion serves to highlight the contributions made by MIC lecturers to the fields of Educational Psychology, Inclusive and Special Education and the increasing importance of these areas of study in the education of children and young people.
Speaking about her recent appointment Dr Fitzgerald said, "I am deeply honoured and humbled to accept this position. I am grateful to the College for the opportunity and am blessed to work with such an amazing and dynamic team of colleagues. I owe a special debt of gratitude to Dr Patsy Daly, the outgoing Head of Department, who has been an inspirational leader, mentor and colleague."
Dr Fitzgerald's distinguished career in education has led her from Limerick to London and back to Limerick again and through her work she has fostered close relationships with schools and organisations, both nationally and internationally. She recognises the critical and transformative role of teacher education in all its forms in responding to the diverse and special educational needs of learners and is committed to supporting teachers and schools to provide meaningful and evidence-informed education to diverse learners.
Having attended Our Lady Queen of Peace NS and Presentation Secondary School (both of which are designated DEIS schools) in Limerick city, Dr Fitzgerald then went on to study at UCC where she graduated from in 1996. She then travelled to London where she spent a number of years working as a post-primary teacher, special education teacher, a Head of Department and Special Educational Needs Coordinator (SENCO). In 2003 Dr Fitzgerald returned to her native Limerick city and worked as a special education teacher in Castletroy College for a number of years before being seconded to the Special Education Support Service (now NCSE – National Council for Special Education) as an Assistant National Coordinator.
Dr Fitzgerald is currently leading a research and knowledge exchange initiative with Limerick and Clare ETB which supports schools to develop schoolwide strategic approaches to inclusive and special education. Other research carried out by Dr Fitzgerald has highlighted the role of the SENCO, the teacher tasked with coordinating provision for learners with special educational needs, and she continues to advocate for formal recognition of the role at policy level. In response to demands for professional support and guidance from school principals and SENCOs, Dr Fitzgerald, with support from MIC and the Limerick Principals and Deputy Principals Association, established the MIC SENCO Forum, a professional learning network for special educational needs coordinators in post-primary schools in Munster.
Dr Fitzgerald also provides significant outreach support to schools and leadership teams through her work with the Joint Managerial Body (JMB) and the Education and Training Board of Ireland (ETBI). She is also Chairperson of the JMB Special Educational Needs Advisory Group and will deliver a keynote address at their upcoming conference in Croke Park in September.