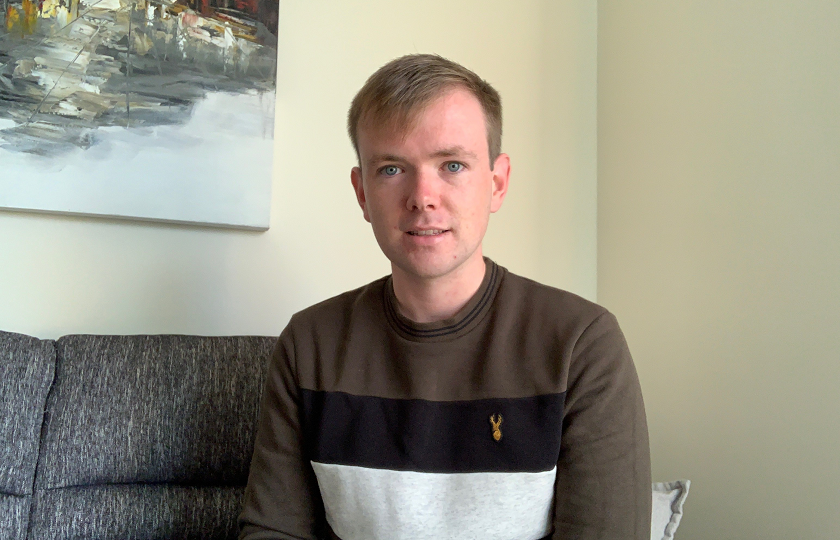 Kevin O'Sullivan, a student at Mary Immaculate College (MIC) has been Highly Commended in the Education category of the 2019 Global Undergraduate Awards.
The Global Undergraduate Awards is the world's leading undergraduate awards programme which recognises top undergraduate work from over 330 institutions worldwide. Highly Commended Entrants are ranked in the top 10% from over 3,400 submissions.
Kevin, who hails from Cahersiveen in Co.Kerry, is due to graduate this October from the B Ed in Education and Psychology programme at MIC. His essay 'The Lack of Diversity in Student Teacher's Socio-Economic Status: Does it Really Matter' was Highly Commended in the Education category of the Undergraduate Awards.
While research relating to education and socio-economic status usually tends to focus on the socio-economic status of the pupil, Kevin chose to look at the impact of teachers' socio-economic status on their perception formation of pupils. According to Kevin, "There is a national and international concern at the moment surrounding the homogeneity of the teaching profession with 'white, middle-class, females' representing the majority of teachers. This fails to reflect the diversity which exists in classrooms today. My research was examining if there may be benefits to attracting a more diverse population to the teaching profession, specifically individuals from low socio-economic backgrounds."
The findings of Kevin's research indicated that there may in fact be major benefits to a diverse teaching population with student teachers from low socio-economic backgrounds having on average the highest future predictions for pupils and perceiving them as less emotionally and behaviourally challenging.
Speaking on his nomination, Kevin said, "I am both delighted and amazed to be Highly Commended for this research. While I have received a national award at the Annual PSI student conference already this year, the Undergraduate Awards Programme is at an international level and it is simply unbelievable to have emerged in the top 10% of entrants."
Congratulating Kevin on his achievement Dr John Perry, Acting Dean of Arts and Lecturer in Psychology at MIC, said, "Kevin, as with many of his peers, was a pleasure to supervise. I am not at all surprised to see his work highly commended. He worked independently, conceiving a very interesting research question and with real world application, and worked meticulously in the design of methods, data collection, analysis, and write-up."
He continued by saying, "Kevin must be becoming accustomed to awards now, having won best oral presentation at the 2019 Psychological Society of Ireland Annual Student Congress, where five of his peer group also received awards. It is a joy to see students like Kevin graduating from MIC able to lead the way in undergraduate psychology research."
The competition is open to all graduating students and those recently graduated who have achieved a minimum of 2.1 award in their degree. The awards have been in operation across the island of Ireland since 2009 and operating globally since 2011.