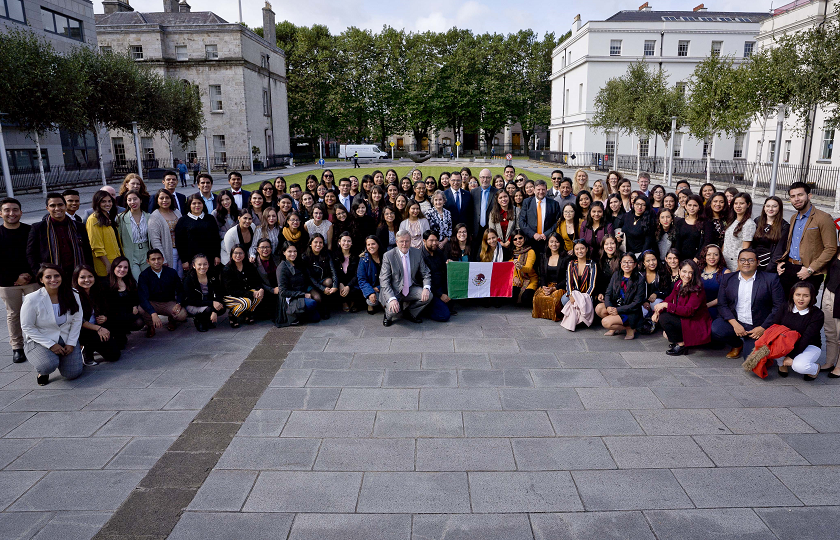 One hundred student teachers from Mexico were welcomed to the Department of Education and Skills on Friday (6 September) where they received awards following completion of the San Patricios Teacher Education programme, provided by Mary Immaculate College (MIC), Limerick. Following the ceremony, they then boarded one of the world's largest Tall Ships, the 270-foot-long Cuauhtémoc, which sailed into Dublin Port last week for a five-day visit to the capital.
Commenting on their visit to the Department, Minister for Education and Skills, Joe McHugh T.D. said, "I am delighted to welcome student teachers from Mexico and it's an honour that they have chosen our education system. The Government has done tremendous work with our colleagues and friends in Mexico to create the unique opportunity for 100 student teachers to come to Ireland and study at Mary Immaculate College. It is imperative that teachers get the right foundations from the start. Thanks to this programme we are able to equip the teachers of tomorrow with some of the knowledge, understanding and skills they need as they educate the next generation. I would like to congratulate each and every one who has been involved in the San Patricios Teacher Education programme."
The student teachers, who hail from all parts of Mexico, arrived in Ireland three weeks ago to study at MIC as part of a new programme delivered by the College in partnership with the Department of Education and Skills, the Department of Foreign Affairs and Trade, the Irish Embassy in Mexico, and the Mexican Ministry of Education. The programme aims to empower these student teachers with the requisite knowledge, understanding, skills and dispositions to enable children in their home country to confidently meet the demands of the 21st century.
Speaking about the calibre of the programme participants, Professor Eugene Wall, President of MIC, said, "It is blindingly obvious that the quality of a nation's education system reflects heavily on the calibre of its teachers. In Ireland, we are fortunate to have a system of teacher education that is recognised as one of the finest in the world. Our Mexican students have been outstanding ambassadors for their country and will make a powerful contribution to Mexico's education system. With their passion, dedication and critical intelligence, they have left a lasting impression on those of us who have had the privilege to work with them at MIC. Long after they have returned home, we will cherish how they have enriched us." He concluded by saying, "It is truly an international effort and we hope to see this friendship continue between the Mexican government and MIC well into the future."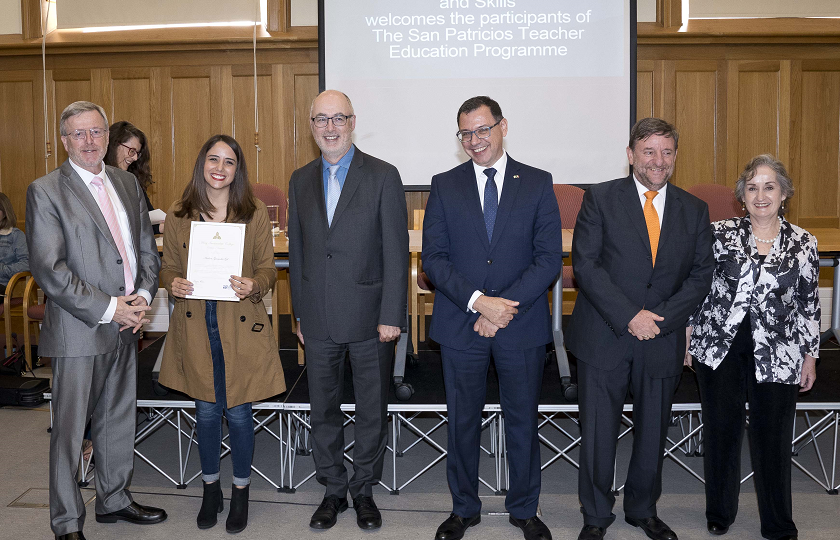 H.E. Mrs Barbara Jones, Ambassador of Ireland to Mexico, who initially proposed this programme to Esteban Moctezuma Barragan, the Minister of Education in Mexico, said, "The inaugural San Patricios scholarship programme is a major step forward in cooperation between Ireland and Mexico. It seems so fitting that it starts on the 172nd anniversary of Irish solidarity with Mexico's struggle for sovereignty. These young leaders – over 80 women among them – will take the experience of studying Ireland's world-class educational approach into their classrooms and I am confident this will improve thousands of Mexican children's lives for the better."
Greeting the students in Dublin on Friday, the Ambassador of Mexico to Ireland, H.E. Miguel Malfavón, spoke of the affinity and friendship that exists between the two nations saying, "The Government of Mexico is extremely grateful to Ireland for supporting the creation and for sponsoring the San Patricios Teacher Education programme, which will benefit the future Mexican teachers and allow us to reach a higher level of education in Mexico."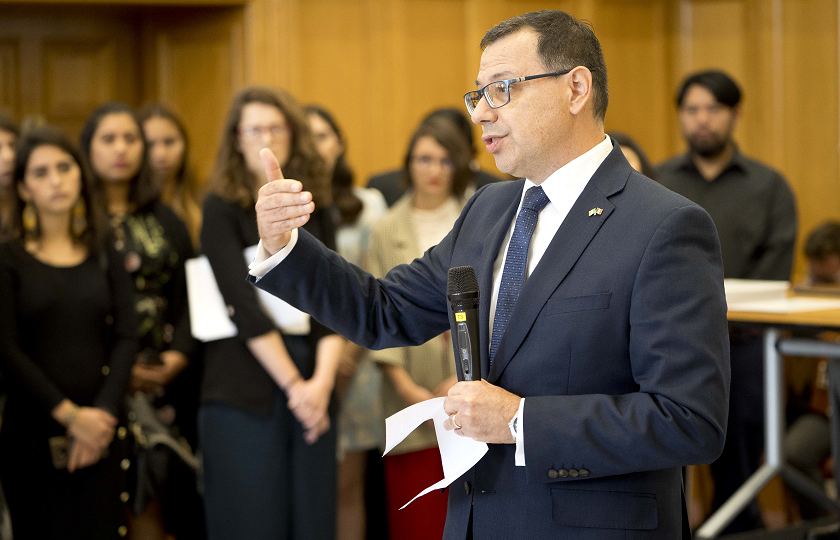 As they boarded the Mexican Naval Tall Ship docked on Dublin's quays, the Mexican students spoke fondly of their experiences in Ireland and at MIC.
Gloria Nayeli Dzib Estrella from Yucatán in the South-East of Mexico said, "I'm really glad and fascinated with everything I have learned because it's something I really think is going to change my country. This experience is going to change me and my teaching practice." Ana Carolina Murrieta Salazar from Sonora, a state in the northwestern region of Mexico, said, "Thank you for this time in Ireland. Everyone was so amazing to us. We learned a lot and we hope that when we go back to Mexico everything will be different and we will become better teachers."
The students were presented with certificates from Mary Immaculate College by the Secretary General of the Department of Education and Skills, Seán Ó Foghlu, who congratulated them on their achievements.
The student teachers, more commonly referred to as 'normalistas' in their native Mexico, are one of the most socially engaged and civic-minded student groups in Mexico. The Mexican government is committed to supporting the 'normalistas' and harnessing their invaluable contribution to creating a more just and equitable society through education. To this end, and based on the long tradition of excellence in teacher education at MIC and commitment to equity and social justice, the College was chosen by the Mexican government to deliver this Level-8, 6 ECTS Supplementary Award in Pedagogy, Assessment and Learning.
The students departed for Mexico on Saturday and speaking about the significance of their time at MIC, Director of International Engagement at MIC, Holly Cowman, said, "It has been such a pleasure to host these 100 student teachers from Mexico at Mary Immaculate College. Not only has it been an opportunity to showcase the College's excellence in initial teacher education internationally, but the students have brought with them such joy, enthusiasm and passion for their chosen profession. The future of education in Mexico is in great hands. We will be sad to see them leave."