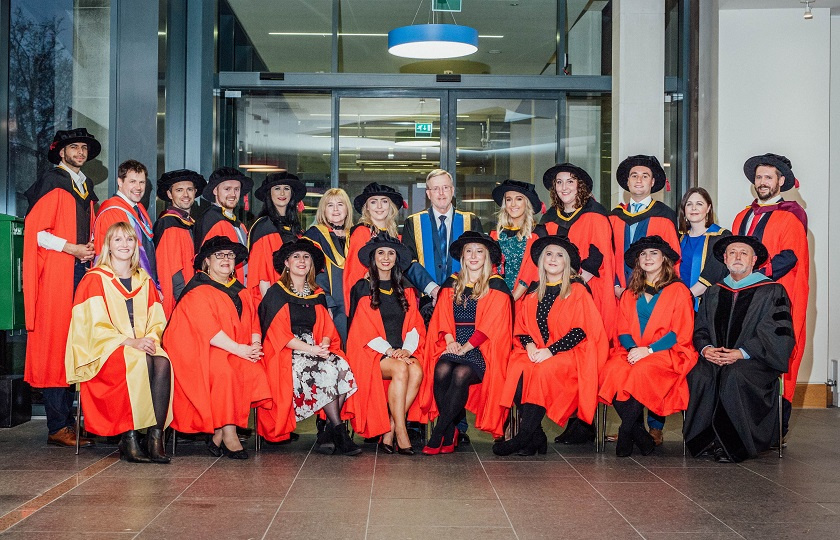 1,989 students from 27 counties, 9 countries and 4 continents to be conferred over 3 days
There were many reasons for celebration at Mary Immaculate College this week – almost 2,000 reasons in fact as 1,989 students from 27 counties, 9 countries and 4 continents were conferred with academic awards across the College's 30 plus programmes.
Amongst those to receive their hard-earned parchment were 18 graduands who were conferred with doctoral awards, including the first cohort to graduate with a Professional Doctorate in Educational and Child Psychology (DECPsy), a three-year, full-time professional training course for candidates interested in pursuing a career as an educational psychologist.
Other firsts included those graduating from the MA in STEM (Science, Technology, Engineering & Maths). Established in 2017, the two-year, part-time programme, offers a focus on integrative and innovative approaches to STEM education through exploring socially responsive teaching and research informed by national and international developments in school and education settings. The three-day event also saw the first group to graduate from the BA in Contemporary and Applied Theatre Studies, an innovative honours degree in drama and theatre studies as well as the first graduates from the Graduate Diploma in Christian Leadership in Education.
This year's conferring session also includes 887 students graduating with a Level 6 Special Purpose Award from the Leadership for INClusion in the Early Years (LINC) programme. Leanne Barton from Churchtown, Dublin, was awarded with a College Gold Medal for achieving first place on the programme and Mella Finn, from Mitchelstown, was awarded with the Early Childhood Ireland Best LINC Portfolio Award.
Included in those being honoured this year was Jason Reddan from Limerick City who, in addition to graduating with a BA in Liberal Arts, received the Award for Outstanding Achievement in recognition of his creative media achievements. An up and coming writer/director and producer, Jason left secondary school early and decided to return to education as a mature student in 2013 when he embarked upon the Foundation Certificate for Mature Learners at MIC. On successful completion of the programme, he then went on to pursue a degree in English and Media & Communication Studies (Liberal Arts degree) at MIC.  Jason successfully juggled his studies with a rising career in film production and his many directorial and writing credits include Who Cares (2015), Streetlights (2016) which won the world's biggest short film competition MyRodeReel, and more recently Soviet City which appeared at the Richard Harris International Film Festival this week. Jason has also won a number of national writing competitions including the Hotpress Magazine 'Write Here Write Now' short story competition in 2018 for his story 'What's on your mind' with the award being presented by the President of Ireland, Michael D Higgins, at the Dublin Writers Centre. More recently, his short personal story was selected by the American Film Market and was awarded a platinum pass to the world's biggest film market in LA this November.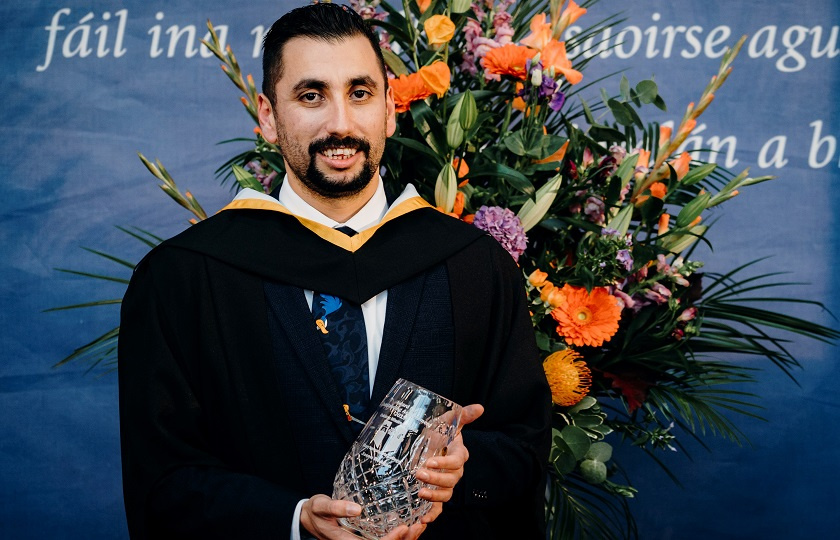 Also from Limerick is Hayleigh Kiely, a second year Primary Teaching student, who was also honoured with an Award for Outstanding Achievement in recognition of her sporting achievements. Hayleigh, from Moyross, is the holder of no less than six national and international titles in kickboxing having first commenced her training in the martial arts when she was just five years of age, in an effort to gain confidence and meet new friends.
She quickly fell in love with the sport and, after a few years of dedicated training, decided that she would like to enter competitions, winning her first at 11 years of age and earning her black belt in kickboxing when she was just 13. Since then she has proceeded to win many national and international titles: including the World Ring Sport Association 'Five Nations Kickboxing Champion' and the Irish Kickboxing Federation 'Irish Low Kick Champion' title in 2019; Irish Kickboxing Federation 'Five Nations Kickboxing Champion' and Unified World Championships Gold Medallist in 2018; Irish Kickboxing Federation 'K1 Champion' and Irish Kickboxing Federation 'Irish Kickboxing National Champion' in 2017. Next year will see Hayleigh competing for a major European title.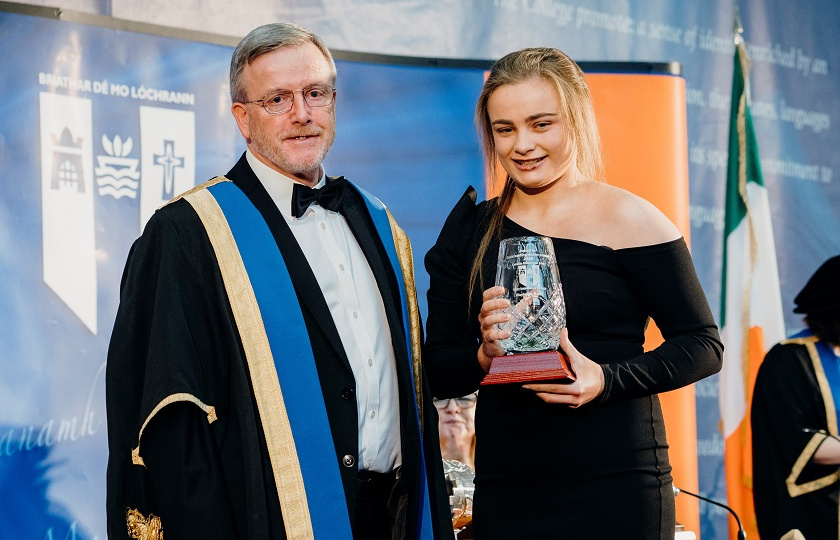 Congratulating the Class of 2019 and their families Professor Wall, President of MIC, said: "Behind every graduate there are always other people to be found—dedicated mothers, fathers, grandparents, spouses or partners, relatives or friends—who have also been part of the journey that culminates in this ceremony, from major sacrifice of financial support at the one end to the kindly provision of advice in the bleaker times on the other. We express our gratitude to you."
He proceeded to talk about the profound digital transformation of work and society over the past few decades and noted that whilst it was "impossible to future-proof any diploma or degree, it is possible to acquire transferable skills and an adaptable mindset that will enable you to continue learning throughout your lifetime".
Bringing the ceremonies to a close Professor Wall said: "I trust that the knowledge and skills that you have acquired during your time here at MIC will serve you in good stead in the years ahead.  My earnest wish for you is that the personal qualities and characteristics that you have developed will be key assets in enabling you to flourish both professionally and personally. In your quest for success and for personal fulfilment, I hope that you are also guided by a desire to touch and enrich the lives of others, both those closest to you and more widely."