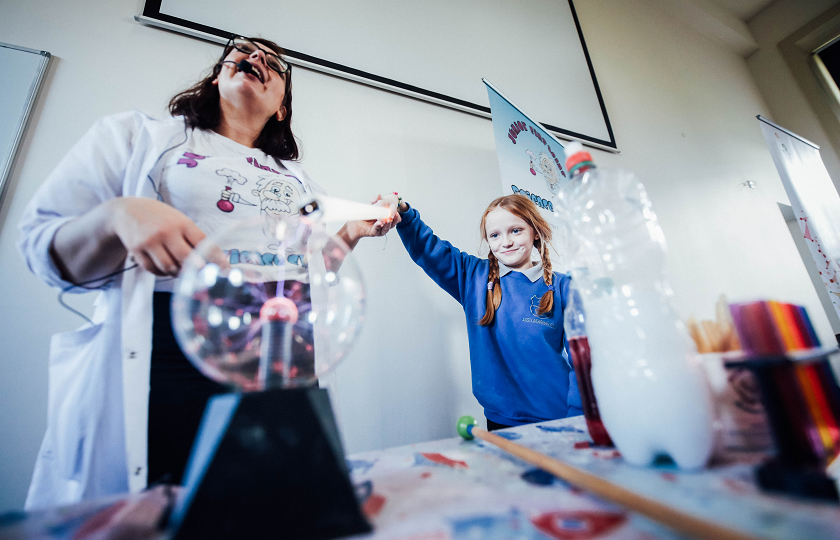 For the third year running, Mary Immaculate College (MIC) will lead the Tipperary Festival of Science (TFS), taking place as part of national Science Week from 10-17 November.
Funding of €35,000 for the festival was recently announced by Science Foundation Ireland (SFI) under their SFI Discovery Programme, which this year will provide nearly half a million euro in funding for projects throughout Ireland that help to improve the public's understanding of science and technology.
Under the leadership of Dr Maeve Liston, Director of Enterprise and Community Engagement and Senior Lecturer in Science Education at MIC, and in collaboration with LIT Thurles, the Tipperary Festival of Science will feature a jam-packed week of activities that will aim to inspire and engage primary and post-primary school students in STEM. There will also be a number of public events that will stimulate interest and debate about STEM, and provide families, young people and adults with fun experiences of science and technology.  
Founder and Project Lead for the Tipperary Festival of Science, Dr Maeve Liston said "The Tipperary Festival of Science has been delivering a diverse range of high quality STEM and STEAM workshops, shows, and events to the people of Tipperary since 2017. The TFS is now an eagerly anticipated festival for teachers, families, children, and adults in a very low intervention area of the country." She continued by saying that, "There's something for everyone at TFS! The festival offers something new and interesting through easy to understand talks and workshops that are relevant to everyday life and to every participant."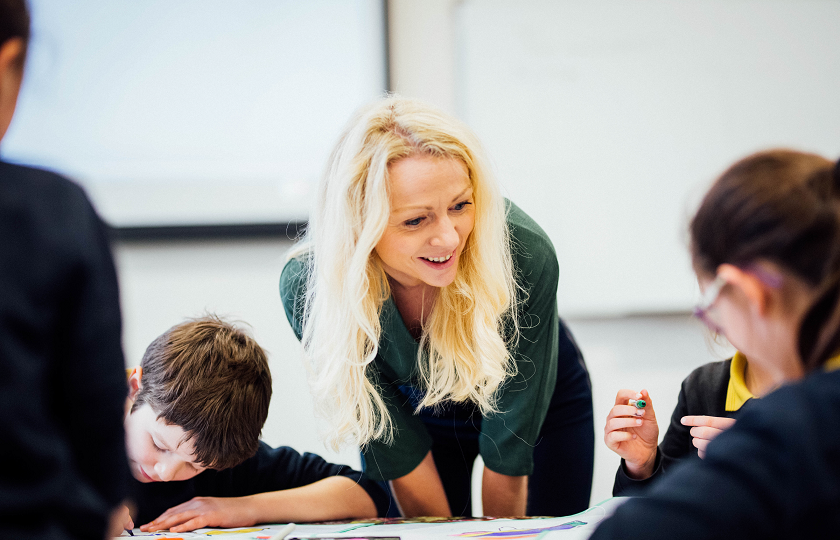 In addition to the Tipperary Festival of Science, MIC will also play an active role in the events taking place at Limerick Festival of Science, which is being led by the University of Limerick, in collaboration with MIC and LIT.
The theme of this year's Science Week will be climate action and over 1,000 events are expected to take place around the country. The week-long event will seek to help people understand climate change and how science and technology can be used to create a positive climate future for our world.
Tipperary Festival of Science 2019 will deliver a diverse range of high-quality STEM and STEAM workshops, which will incorporate design, engineering challenges and problem solving activities. This year's festival will also see an increase in the number of road shows in order to engage more second level schools with STEM. Events that will run for school children during the day time will also extend into the evening time where parents and adults will be invited to engage with STEM in a variety of venues throughout Tipperary. 
In 2018, events held at MIC Limerick were attended by 2,300 pupils from 54 primary schools, while the Tipperary Festival of Science featured 33 events in which 3,546 people took part. Events included workshops, shows and interactive talks in theatres, libraries, schools, youth clubs and art galleries, and children from schools across Tipperary attended events throughout the week at MIC Thurles.
The full programme of events for Tipperary Festival of Science and Limerick Festival of Science will be announced in the coming weeks. In the meantime, you can find out more about Science Week 2019 here and you can follow Tipperary Science Festival on Twitter for further updates.