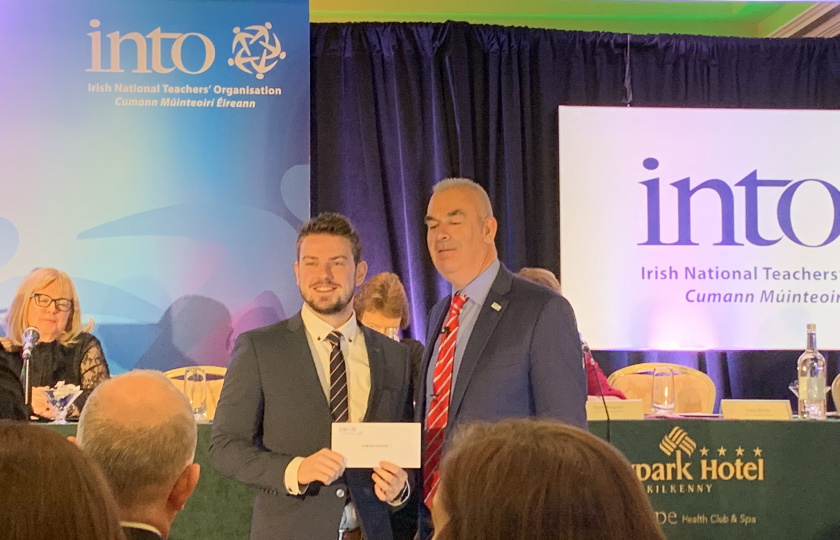 Congratulations to MIC PhD students, Bridget Flanagan and Edmond Gubbins, who were both presented with awards at the Irish National Teachers' Organisation (INTO) Education Conference on Saturday 16 November. 
Bridget Flanagan was presented with the IMR (Irish Manufacturing Research) award for STEM research in Primary School Education. The competition was overseen by the IMR STEM Education advisor Dr Cornelia Connolly, NUI Galway, an Engineers Ireland representative, Professor Emeritus Eamonn Murphy IMR and Barry Kennedy, CEO of the IMR.
Bridget is completing her PhD on lesson study and STEM education in primary school under the supervision of Dr Aisling Leavy and Dr Mairead Hourigan in the Department of STEM Education, MIC.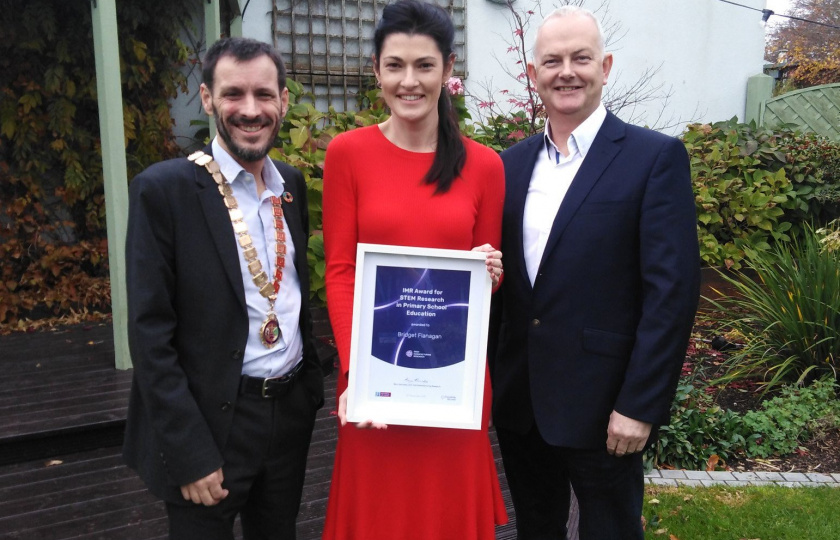 Edmond Gubbins was awarded a 2019 INTO bursary for his doctoral research on music education.
Edmond is pursuing his research under the supervision of Dr Gwen Moore in the Department of Arts Education and Physical Education (AEPE), and his thesis title is "Musical Futures as Critical Pedagogy: Investigating Generalist Primary Teachers' Musical Background and the Influence of PAR on Music Learning"