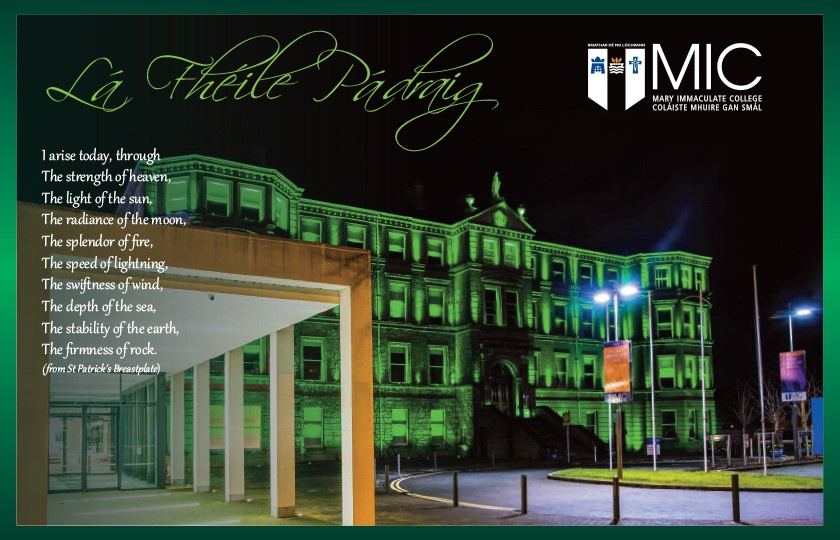 Beannachtaí na Féile Pádraig ó Choláiste Mhuire gan Smál
In onóir do Lá 'le Pádraig, beidh Coláiste Mhuire gan Smál rannpháirteach sa Ghlasú Domhanda arís i mbliana – tionscnamh ó Thurasóireacht Éireann. Beimid in éineacht le séadchomharthaí ar fuaid an domhain agus sinn ag ceiliúradh Lá 'le Pádraig agus an chultúir Ghaelaigh.
Lá 'le Pádraig Sona daoibh!
St Patrick's Day greetings from Mary Immaculate College
In honour of St Patrick's Day we are lighting up Mary Immaculate College once again as part of the Global Greening initiative with Tourism Ireland. We will be joining landmarks from across the world in celebrating St Patrick's Day and Irish culture.
Happy St Patrick's Day!