Lime Tree Theatre
MIC's TARA building is home to the Lime Tree Theatre, a 510 seat, state-of-the-art professional facility and fast becoming Limerick's premier arts venue. Officially opened in October 2012, LTT hosts a wide range of performances including theatre, music, comedy, dance, traditional arts, schools' performances and conferences.

As a large scale theatre, Lime Tree Theatre is a significant organisation within the national cultural infrastructure and, most especially to the cultural, social and economic life of Limerick and the mid-west.
Since its opening, LTT has hosted performances by local, national and international groups and individuals, and brought touring productions by the the likes of the Abbey Theatre and Druid Theatre Company back to Limerick after a long hiatus. 
It holds its own annual children's festival- Bualadh Bos - each October and runs a children's summer camp of the same name every July.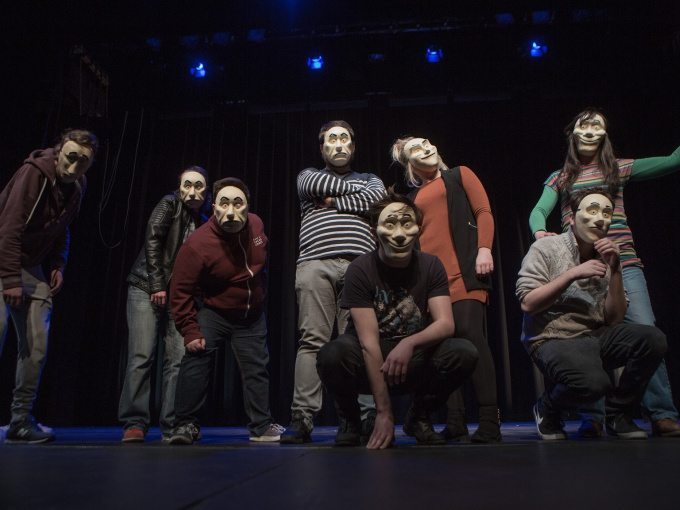 Mary Immaculate College enjoys a close artistic as well as proximal relationship with the Lime Tree Theatre.
Students of the BA in Contemporary and Applied Theatre Studies regularly use the space, as do other students for lectures and educational activities. The venue plays a part in major College events like Orientation, Open Days, awards ceremonies and MIC conferences.
MIC's drama and musicals society, MIDAS, holds a run of shows there each year in the spring semester; productions in recent years include Seussical, Godspell, Starlight Express, Les Misérables, Cats, Grease and Beauty and the Beast. It has also hosted the MIC Community Choir and the Transforming Education through Dialogue (TED) Children's Choir.
In 2016, Lime Tree Theatre took over the landmark Belltable venue in 69 O'Connell Street at Limerick's centre and injected new energy into the city's cultural tapestry. 
This 220-seat theatre also runs a year-round programme of events but also offers rehearsal and meeting space, and other practical support to theatre practitioners, through the Belltable: Connect capacity-building programme.