Graduate Certificate/Diploma in Autism Studies
Programme Overview
Programme Content
Entry Requirements
How to Apply
Ask a Question
Programme Overview
Both the Graduate Certificate in Autism Studies and the Graduate Diploma in Autism Studies are accredited by the University of Limerick and are delivered as a partnership between Mary Immaculate College and Middletown Centre for Autism. They are taught by experienced professionals from both MIC and Middletown Centre for Autism using both online and face-to-face teaching methods. Both agencies recognise the need for high quality graduate professional development in autism in Ireland/Northern Ireland and both the Graduate Certificate in Autism Studies and Graduate Diploma in Autism Studies will meet this need.
Key Features
Mary Immaculate is a College of Education and the Liberal Arts and has been providing teacher education since 1898. Mary Immaculate has considerable experience and expertise in the provision of teacher education in the area of Special and Inclusive Education including autism. The College's Department of Educational Psychology, Inclusive and Special Education is led by Dr Johanna Fitzgerald.
Middletown Centre for Autism is funded by the Department of Education and Skills and the Department of Education in Northern Ireland to promote excellence in the education of people with autism. As such, the Centre works on a referral basis with children who have complex needs in school and the Centre is one of the main providers of training for parents and educational professionals on the island of Ireland.
Graduate Certificate in Autism Studies
The one-year Level 9 Graduate Certificate in Autism Studies is designed to provide students with an in-depth understanding of autism and explores overlapping areas from experiential, educational, supportive and behavioural perspectives.
Graduate Diploma in Autism Studies
The one year level 9 Graduate Diploma in Autism Studies is designed to provide students with an in-depth understanding of research methods and current topics in autism research. This unique course combines training and teaching in practical research methods, the impact of research on current practices, and the opportunity to complete a systematic review focused on the priorities of the autistic community.
The face-to-face component of both the Graduate Certificate and the Graduate Diploma will be delivered on a maximum of nine Saturdays throughout the year, both in Mary Immaculate College and in Middletown Centre for Autism (or another agreed location). Students will choose their preferred site in which to complete their studies in the application form. It should be noted that the first on-site day takes place in Mary Immaculate College, Limerick for all students for the purposes of enrolment and orientation. Attendance on this day is compulsory. Students will also be required to engage weekly with a range of research papers, podcasts, videos and reflective exercises as part of the programme. The online content is delivered through, and supported by, Mary Immaculate College's Moodle platform.
What does the GCAS qualify me to do?
The GCAS programme is designed to provide a graduate certificate award to all people interested in studying autism. It is not geared to any particular profession or job. The award acknowledges an in-depth exploration of autism and the characteristics, theories and interventions that support working well with people who have autism.
For particular jobs or promotion opportunities you may apply for, the GCAS award allows you to make a case or argument that you have evidence (in the form of an academic qualification) of being more knowledgeable about autism than competitors may be.
Student testimonial from Lillian Durack, GCAS graduate.
My youngest child was diagnosed with ASC IN 2018 and since then my goal has been to be the best possible support to her. I decided to enrol in the GCAS initially to extend my understanding of Autism and to obtain the knowledge to establish effective home supports. It was the best decision I ever made. I have learned so much throughout the course, all of which is beneficial to my daughter but also to me in the progression of my career. The course content is excellent and also highly interesting. The lectures are engaging and there is variety between live and recorded lectures. The topics are covered extensively and the voice of the autistic individual is always at the forefront.  
I have no doubt that the course will benefit me greatly as I continue with further learning.  
The support from course lecturers and co-ordinators is excellent and while we have missed out on face to face sessions this year due to Covid, I have never felt like I was alone. I have had constant contact with other students, staff from Mary Immaculate and Middletown. 
I would recommend anyone considering this course to go for it. It is a decision you will not regret. 
What does GDAS qualify me to do?
Similarly to the GCAS, the GDAS programme is not geared towards a particular profession or job. Rather, it is designed to support students whom wish to further their expertise within the area of autism research. The GDAS will enable students, independently and with others, to critically evaluate autism research and develop methods of integrating research into daily practice. It will develop students' knowledge and understanding of the key milestones in autism research and how these have impacted on practice. Students will develop an understanding of the critical nature of research and how it is used to inform both practice and policy. Critically, students on the GDAS will be empowered to foster an inclusive and equitable approach to research which promotes the voice of the autistic person, reflecting a 'nothing about us without us' philosophy.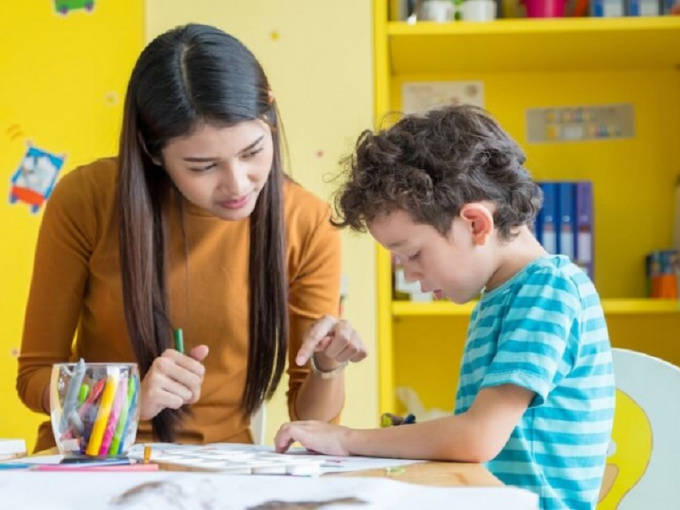 Career Opportunities
Both the Graduate Certificate and Graduate Diploma in Autism Studies are intended for all graduates planning to work with autistic people e.g. teachers, health practitioners and those already working in this area who wish to further develop their professional practice.
COVID-19 Update
We are monitoring the coronavirus (COVID-19) pandemic and its impact. Please rest assured that we will make all reasonable efforts to provide you with the courses, services and facilities described. However, it may be necessary to make changes due to government recommendations in response to COVID-19.
Both the GCAS and GDAS are taught across face to face and online sessions. In the event of restricted social contact, the course can be provided via online teaching platforms, with extra technical supports offered.
FAQs: Click here for Graduate Certificate in Autism Studies (GCAS) programme frequently asked questions.
Contacts
Mary Immaculate College
Co-Ordinator: Dr Laura Ambrose
T: +353 61 204745
Administration: Ms. Jennifer Ryan
Middletown Centre for Autism (NI)
Majella Nugent
T: +44 28 3751 5750
Programme Overview
Programme Content
Entry Requirements
How to Apply
Ask a Question