BA in Early Childhood Care & Education (International)
Note: This programme page is for international students only; information for CAO applicants has a separate page labelled with a CAO code.
Programme Overview
Programme Content
How to Apply
Ask a Question
Programme Overview
The BA in Early Childhood Care and Education is a full-time, four-year, honours degree programme (Level 8), designed to provide an exciting and challenging programme for those interested in working with young children, from birth to six years of age, in a range of educational settings. It provides excellent training and a highly-regarded qualification in this most rewarding area, and was developed in response to contemporary developments in the field of early years education both in Ireland and internationally.

The Importance of Formative Years
The College recognises that quality provision in the early years is crucial in facilitating each child's development towards their full potential. According to Síolta, the National Quality Framework for Early Years' Education: "The competencies, qualifications, dispositions and experience of adults, in addition to their capacity to reflect upon their role, are essential in supporting and ensuring quality experiences for each child. This demanding and central role in the life of the young child needs to be appropriately resourced, supported and valued." (Centre for Early Childhood Development and Education, 2006). The benefits accruing from quality early childhood care and education apply to all children, but as research shows, the benefits are particularly significant for children with additional needs and children from areas of socio-economic disadvantage. This programme focuses on the holistic care and education of young children in a variety of settings.
The programme is multidisciplinary in design and offers students the opportunity to become specialists in the care and education of young children from birth to six years of age. Specialisation in the combined areas of care and education demands a deep knowledge of both theory and practice.
Modules
Subjects covered will include:
Child Health & Well-being
Language Development in Early Childhood
Child Development
The Role of Play in Development
Educational Psychology
Child, Family and Community
Creativity
Language Acquisition and Early Literacy
Understanding and Accommodating Diversity
The Pedagogy of Early Childhood; Curriculum Guidelines
Legal Issues
Professional Development
A particular focus of the programme is providing students with the knowledge, skills and competencies to support the inclusion of children with disabilities in the early years.
Professional Placement
Placement opportunities are provided for students in a variety of settings such as playgroups, day-care centres, crèches, Early Start Units, pre-schools and primary schools throughout the duration of the programme. Additionally Off-Campus Placement takes place in Semester 6, which enables students to experience national and international early education workplaces. These placements will allow students an opportunity to learn from experience through supervised work practice. Allied to experiential learning, this provides a valuable opportunity for students to engage in reflective practice.
Semester 5 of the BA ECCE Programme offers students the opportunity to expand their knowledge and skills through extended work-based learning in an Irish or international context. Students are encouraged to spend this semester in another country so that they can experience and understand the Early Childhood Care and Education systems and policies of other countries and expand their knowledge and skills. Among the many benefits of studying abroad are:
Enriching a primary degree with a global perspective
Developing independent thinking and resilience
A distinctive CV displaying adaptability, cultural awareness, and risk-taking, all essential attributes in today's workplace.
Career Opportunities
There is a growing awareness in Ireland of the need for high calibre professionals to provide young children with the best possible care and education. Graduates may pursue leadership roles in both the private and public sector where high quality childcare provision is required. As specialists in Early Childhood Care and Education, graduates of this programme may find employment as managers, directors, coordinators or facilitators in a wide range of early years settings. The first cohort of BA ECCE students graduated in October 2007 and they have since taken up employment in such areas as managerial roles in playschools, daycare settings, Early Start Units, family centres as well as policy development roles and research roles within various Government bodies. Following the Irish Government's introduction of the provision of a free year of pre-school education, job opportunities for graduates of this course are expected to continue to increase.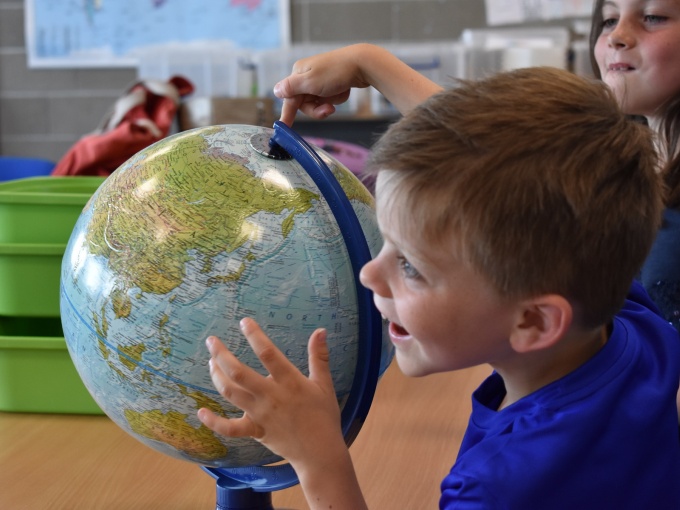 Programme Overview
Programme Content
How to Apply
Ask a Question