Certificate in Christian Leadership in Education
Programme Overview

Programme Content

Entry Requirements

How to Apply

Ask a Question
Programme Overview
The part-time Certificate in Christian Leadership in Education at Mary Immaculate College is designed to augment other qualifications participants may have achieved in areas of leadership and management so that they have the knowledge, competence and skills needed to lead a faith-based school.
Key Features
The programme will introduce students to key ideas, concepts and principles that underpin the characteristic spirit or ethos of faith-based education. Among the topics to be included are the following: Jesus the Teacher; Nurturing Personal Faith and Spirituality; The Catholic School and Contemporary Culture; Leading and Managing a Catholic School in Ireland Today.
An Integrating Seminar will provide practitioner-based sessions that require students to integrate and explore the cross-disciplinary elements of the programme, the students' own experience in the school environment, and the application of ethical leadership in a variety of complex scenarios that reflect contemporary issues facing school leaders in faith-based schools.
The Certificate in Christian Leadership in Education will be taught in part-time mode, normally on Saturdays and is open to all involved in primary and second level education, especially teachers and others aspiring to roles of leadership or management in education. 
Student knowledge and skills are developed in taught modules using a range of methodologies and examined through a variety of continuous assessment assignments.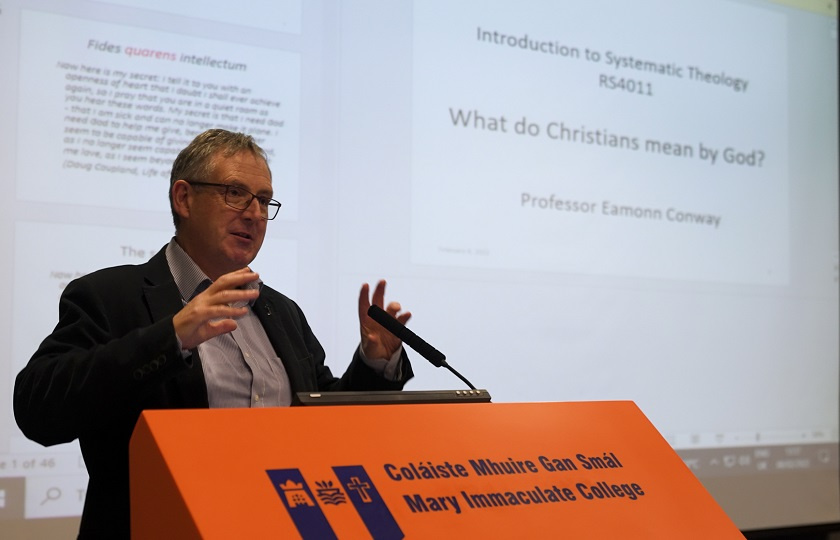 Postponement
The January 2022 intake has been postponed.
A decision has been made to postpone the programme set to run at the end of January 2022. It is hoped to re-schedule new dates for later in the semester. Please keep an eye on the website for further updates. 
Contact
Joanne Ferguson, Programme Coordinator 
Deirdre Franklin, Arts Office
T: +353 61 204507
Programme Overview

Programme Content

Entry Requirements

How to Apply

Ask a Question