About
MIC's Doctoral Framework, a Framework of Good Practice for Research Degree Programmes.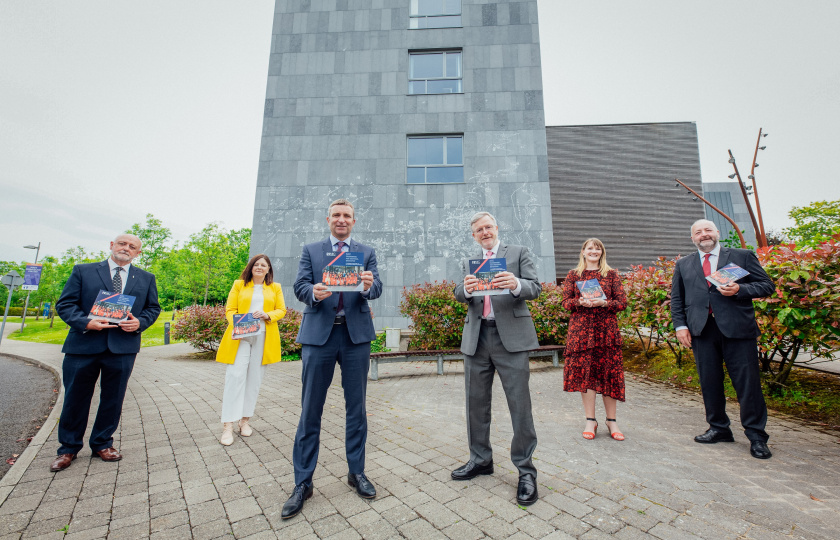 MIC's inaugural Doctoral Framework was launched in May 2021 by Minister Niall Collins, Minister of State Department of Further and Higher Education, Research, Innovation and Science.
The purpose of the Framework, which has been developed in relation to national and Europe-level policy benchmarking, is to:
Facilitate consistent excellence in the quality of postgraduate education, research and training;
Enable and encourage faculties, departments and institutional units to work more closely in the delivery of an improved learner-experience and outcome;
Maximise the employability of doctoral graduates across a broad range of employment sectors;
Underpin the value and relevance of the doctoral award in the context of MIC's institutional strategic priorities, national research policy agendas and global realities in higher education.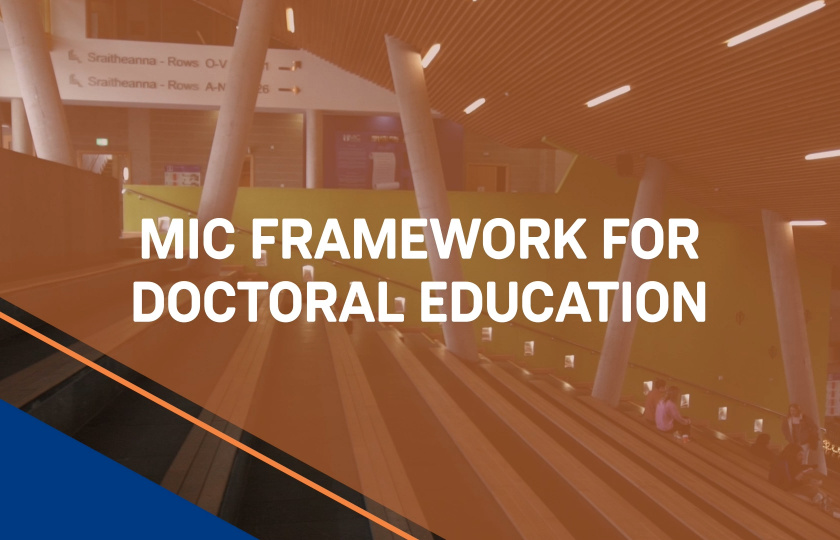 Creat CMgS don Oideachas Dochtúireachta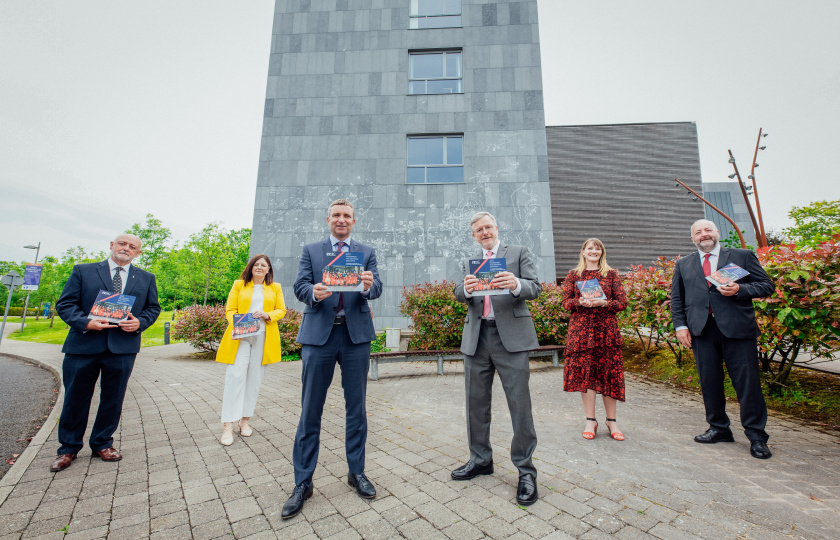 Sheol an tAire Niall Collins, Aire Stáit sa Roinn Breisoideachais agus Ardoideachais, Taighde, Nuálaíochta agus Eolaíochta, an chéad Chreat Dochtúireachta ó CMgS i mBealtaine 2021.
Seo a leanas cuspóir an Chreata, a forbraíodh i dtaca le tagarmharcáil beartais ar leibhéal náisiúnta agus ar leibhéal na hEorpa:
Sármhaitheas comhsheasmhach i gcáilíocht an oideachais, an taighde agus na hoiliúna iarchéime a éascú;
Dámha, ranna agus aonaid institiúideacha a chumasú agus a spreagadh chun oibriú níos dlúithe ar mhaithe le taithí agus le toradh feabhsaithe a sholáthar don fhoghlaimeoir;
Infhostaitheacht na gcéimithe dochtúireachta a uasmhéadú thar réimse leathan d'earnálacha fostaíochta;
Feidhmiú mar bhonn agus mar thaca do luach agus d'ábharthacht na dámhachtana dochtúireachta i gcomhthéacs na dtosaíochtaí straitéiseacha institiúideacha atá ag CMgS, mar aon le cláir oibre an bheartais taighde náisiúnta agus réadúlachtaí domhanda san ardoideachas.
Cliceáil anseo chun an leagan Bearla den gCreat Dochtúireachta a fheiscint.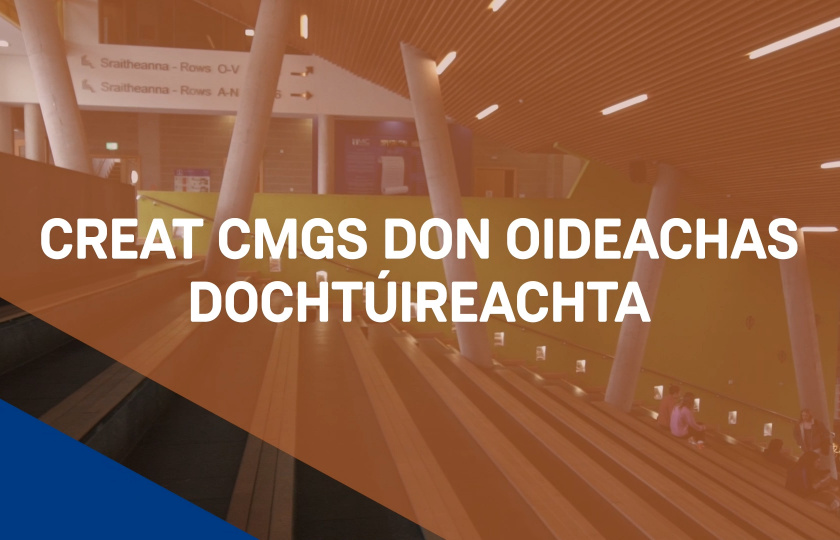 About

Creat CMgS don Oideachas Dochtúireachta