About
Mary Immaculate College celebrates the diverse achievements of students with a number of awards and bursaries throughout the year. In the words of Prof. Eugene Wall, President of MIC, at the 2017 College Awards: "Individually and collectively, all of the students, both current and graduated, whom we honour embody our College's mission - ultimately to make the world a better place through our ideas, our innovations and our engagement".
The variety of awards and bursaries on offer recognise the contributions of both undergraduate and postgraduate students at MIC, not just in the academic sphere but also in the world of sports, arts and culture and volunteerism. 
MIC staff, the Students' Union, the MIC Foundation, partner colleges and outside bodies such as the Diocese of Limerick, the INTO and the GAA work together to support and administer these accolades to reward deserving recipients.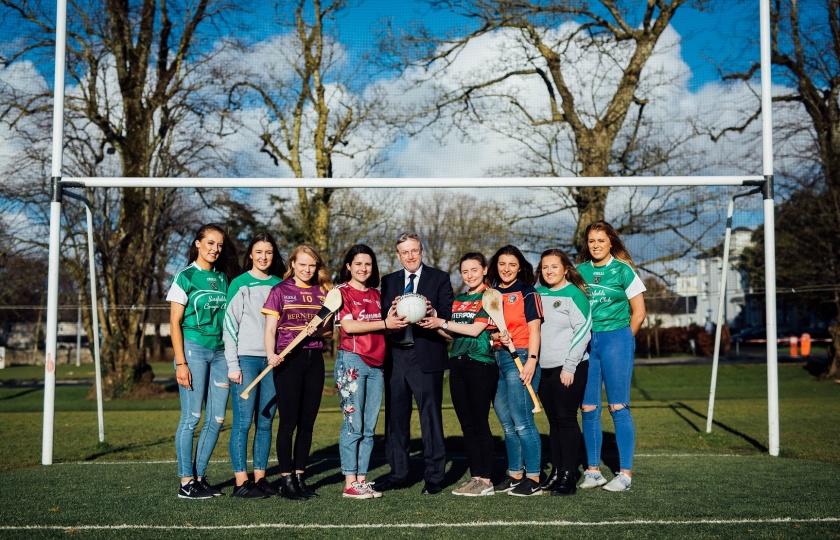 Awards
Mary Immaculate College is an institution with programmes in Education and the Liberal Arts, and recognises academic excellence in both of those diverse areas with a number of Academic Awards each year.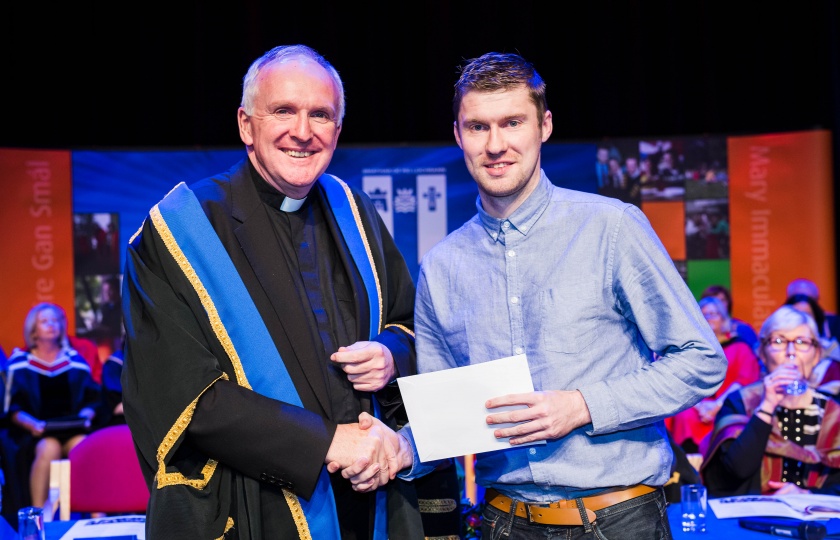 Bursaries
The bursaries are valued at €1,250 each and awarded to two students each year.
The bursaries, valued at €750 each, are awarded for sporting achievements of male and female students within the arena of intervarsity, club, county and regional Gaelic Games.
The 1916 Bursary Fund, funded by the Department of Education and Skills, commemorates the centenary of 1916 as part of an overall series of measures to encourage participation and success by students from sections of society that are significantly under-represented in higher education. The 1916 Bursary Fund will provide financial support to students identified by higher education institutions as being the most socio-economically disadvantaged from specified target groups, and it will complement existing student supports and access initiatives.
The 1916 Bursary Scheme is open to all applicants who aim to pursue undergraduate higher education in 2019/2020. Mary Immaculate College will review all applications.  However, applicants should have made an undergraduate application for 2019/2020 through the CAO to Mary Immaculate College, via one of the following admissions pathways, in order to be initially shortlisted for the award of a bursary. 
Higher Education Access Route (HEAR)
Disability Access Route to Education (DARE) - priority will go to:

Students with a physical/mobility impairment
Students are who deaf/hard of hearing
Students who are blind or have a visual impairment

Mature Student entry (first-time entrants only)
QQI award entry
Part-time programme entry (see for list of eligible programmes)
Applicants who have made an application may also be from one of the following target sub-groups:
Lone parents
Member of the Irish Traveller community
Ethnic minorities (including programme refugees)
All recipients have to be socio-economically disadvantaged regardless of the target group
Conditions
Each bursary will be in the amount of €5,000 per annum. This applies to both full and part-time students.
Bursaries may be approved for study in any discipline offered by the College. 
Awardees are not entitled to receive the 1916 Bursary in conjunction with any other bursary or scholarship, regardless of the value of such bursary or scholarship.
Awardees will be entitled to hold the 1916 Bursary and the (SUSI) student grant simultaneously, where they meet the eligibility conditions of the student grant scheme.
The 1916 Bursary will not be included for the purposes of 'reckonable income' in the student grant scheme.
A bursary will be awarded for the duration of an undergraduate programme, normally four years, subject to continued compliance with the bursary guidelines.
Procedure for assessment of applications:
All applicants will be initially screened for eligibility via entry pathways as above and also for household income threshold level (less than €24,000). Applicants must also not be in receipt or any other Bursary or Scholarship. Applicants who do not meet these initial criteria, or who do not provide the required documentation, will not be shortlisted for further consideration.
Shortlisted applicants in each entry pathway group will subsequently be scored on the following:

Socio-economic group
Area Profile
Applicants will be ranked by score and then by income level. The 1916 Bursaries will be awarded to the top ranked applicants in each entry pathway category.
See 2019/20 Application Form and Guidelines and 1916 Bursaries FAQs.
Closing Date for Applications: 30 August 2019 at 5pm.