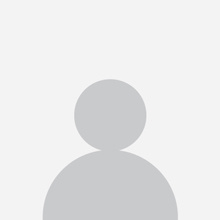 More information
Dr Gwen Moore is Director of Teaching and Learning and Senior Lecturer in Music Education at MIC where she has been lecturing in music education and undergraduate and postgraduate levels for over a decade. In her role as Director, Gwen provides strategic leadership in the development of Teaching, Learning, Assessment and Feedback across the College. She leads and manages the Centre for Teaching and Learning and the Blended Learning Unit. As well as being a member of the Executive Team at Mary Immaculate College, Gwen serves on numerous committees including inter alia Academic Council, T&L Directorate, Quality Committee, ICT Services Committee, Faculty Boards, Academic Programme Approval Committee. In her role as senior lecturer, she is a member of the international editorial board of the International Journal of Music Education and two book series, Popular Music Matters and Studies in Irish Music Education.
Gwen's doctoral research is the first study to investigate the curriculum and experiences of music lecturers and undergraduate students at national level and she has published these findings in book chapters and international peer reviewed journals such as Irish Educational Studies and Music Education Research. Gwen served two terms as Chair of the Society for Music Education in Ireland from 2013-2017 and is an Associate member of the National Forum for the Enhancement of Teaching and Learning. Prior to her appointment at MIC, Gwen taught music at primary, secondary and higher levels of education.
Her key areas of interest include: Teaching and learning in higher education; primary and post-primary music education; unequal opportunity in higher education; music in higher education; ideology, values and musical knowledge; social reproduction and higher education; Informal learning in music education; music education advocacy; popular musicians' beliefs about music learning and teaching; and musical futures in Ireland.