Professor Lorraine McIlrath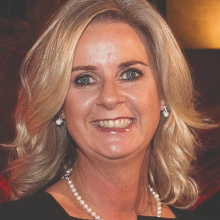 Research interests
My research interests have centred on the public good of higher education and various pedagogies, strategies and policies that seek to promote active engagement with societal challenges through the democratisation of knowledge to achieve equality, diversity, inclusion and interculturalism.
McIlrath, L (forthcoming). Exploring Service Learning as a Pedagogy to Engage and Prepare Students as Citizens within Europe in Volker Rein V. & Wildt J. (Eds.) Professional Scientific Education Anthology. Bunrich Publishers.
McIlrath, L, Broderick, C, McDonnell Naughton, M and Kelly, M (2021). The Irish Carnegie Community Engagement Classification Pilot: A critical analysis on culture and context from a community of practice approach. Gateways: International Journal of Community Research and Engagement, Article ID 7343. http:dx.doi.org/10.5130/ijcre…
Armburuzabala, P, McIlrath, L and Opazo, H (Eds.) (2019) Developing Service Learning in Higher Education: Developing a Culture of Civic Engagement in Europe.  Oxfordshire: Taylor and Francis.
McIlrath, L. (2017) Engaged University, in Cheol Shin, J. & Nuno Teixeira, P.  (Eds.) International Encyclopaedia of Higher Education Systems and Institutions. Springer
McIlrath, L (2015) The Civic University. In Sachs, J and Clark, L  (eds.) Learning through Community Engagement: Vision and Practice in Higher Education. Sydney: PACE.
McIlrath, L (2015).  La Universidad Cívica. ¿Un vacío legal y político? Profesorado.  Revista de Currículum y Formación del Profesorado. Vol 19.1
Magennis, S and McIlrath, L. (2014) Special Edition and Guest Editor for AISHE J Vol 6 Issue 1 on Community University Partnerships http://ojs.aishe.org/index.php/aishe-j
More information