Professor Lorraine McIlrath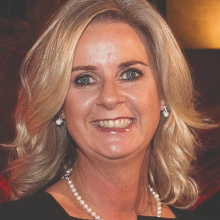 Research interests
My research interests have centred on the public good of higher education and various pedagogies, strategies and policies that seek to promote active engagement with societal challenges through the democratisation of knowledge to achieve equality, diversity, inclusion and interculturalism.
McIlrath, L (2022). Exploring Service Learning as a Pedagogy to Engage and Prepare Students as Citizens within Europe in Volker Rein V. & Wildt J. (Eds.) Professional Scientific Education Anthology. Bunrich Publishers.
McIlrath, L, Broderick, C, McDonnell Naughton, M and Kelly, M (2021). The Irish Carnegie Community Engagement Classification Pilot: A critical analysis on culture and context from a community of practice approach. Gateways: International Journal of Community Research and Engagement, Article ID 7343. http:dx.doi.org/10.5130/ijcre…
Armburuzabala, P, McIlrath, L and Opazo, H (Eds.) (2019) Developing Service Learning in Higher Education: Developing a Culture of Civic Engagement in Europe.  Oxfordshire: Taylor and Francis.
McIlrath, L. (2017) Engaged University, in Cheol Shin, J. & Nuno Teixeira, P.  (Eds.) International Encyclopaedia of Higher Education Systems and Institutions. Springer
McIlrath, L (2015) The Civic University. In Sachs, J and Clark, L  (eds.) Learning through Community Engagement: Vision and Practice in Higher Education. Sydney: PACE.
McIlrath, L (2015).  La Universidad Cívica. ¿Un vacío legal y político? Profesorado.  Revista de Currículum y Formación del Profesorado. Vol 19.1
Magennis, S and McIlrath, L. (2014) Special Edition and Guest Editor for AISHE J Vol 6 Issue 1 on Community University Partnerships http://ojs.aishe.org/index.php/aishe-j
More information
Prof.  Lorraine McIlrath joined MIC in January 2022 as the inaugural Director of Equality, Diversity, Inclusion and Interculturalism (EDII). 
Prior to this appointment, Prof. McIlrath has coordinated the Community Knowledge Initiative (CKI) that was funded by Atlantic Philanthropies at the National University of Ireland, Galway, where she was responsible for developing inclusive approaches to civic engagement across the University.  She founded and was Principal Investigator of Campus Engage, the national Irish network to support civic engagement within higher education, and funded originally by the Higher Education Authority. She developed the Youth Academy, a mini-university for 10-12 years olds in need of academic challenge at NUI Galway, working in particular with educational disadvantage. She supported the opening of a new community café based at the Institute for Lifecourse and Society (ILAS) called Saol Cafe as a partnership giving people marginalised from employment an opportunity to work. She has managed the development of the University of Sanctuary movement at NUI Galway and attained the official designation in 2019.  This initiative supports refugees and asylum seekers transition and succeed at the University.
Prof. McIlrath has led, and been involved in, a number of EU and internationally funded partnerships to look at the advancement of tools, research and pedagogies that support equality, diversity, inclusion and interculturalism.  She was the Irish lead for the pilot of the Carnegie Foundation Framework for Community Engagement in partnership with the University of Massachusetts Boston and Merrimack College, supported by the Ireland Funds and Tufts University. She co-led the Tawasol Project that focused on service learning in the Arab World as a tool to enable intercultural communication; the creation of the British Council's College of Multicultural Education in Sochi, Russia; and the recently funded Steering Higher Education for Community Engagement (SHEFCE) Project that aims to develop societal impact tools for institutions of higher education. 
She spent a decade in Northern Ireland at the Ulster University's UNESCO Centre for pluralism, human rights and democracy, teaching courses on the Northern Ireland conflict and peace process, developing curricular opportunities for Education for Mutual Understanding (EMU) for primary schools and Local and Global Citizenship with CCEA and DENI for Key Stage 3.
Prof. McIlrath has published on the broad theme of civic engagement and the public good role of higher education in books and journals and has keynoted on her work internationally.  She serves on a number of boards including the Talloires Network, Galway Chamber of Commerce (non-executive Director), Campus Engage (Chair), SCCUL Enterprises (non-executive Director), University Women's Network (Co-Chair), Universities of Sanctuary Ireland, and St Vincent de Paul Croi na Gallimhe Resource Centre (non-executive Director).  She has volunteered extensively with several community-based organisations including Cope Galway, Chernobyl Children's Project, local homework and sporting clubs.