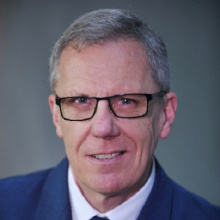 More information
Professor William Leahy joined MIC as Dean of Arts on 1 September 2021. Prof. Leahy joined MIC from Brunel University London where he was Vice Provost for Students, Staff and Civic Engagement. Previously he was Deputy Vice-Chancellor (Academic Affairs and Civic Engagement) and Head of the School of Arts (now College of Business, Arts and Social Sciences).
Prof. Leahy's early research specialised in Shakespeare and Elizabethan Processions. His particular interests have been the role and representation of the common people in Elizabethan and Shakespearean literature. He has published widely on both Shakespeare and early modern spectacle, culminating in a book entitled Elizabethan Triumphal Processions.
Prof. Leahy's research has also focused on the Shakespeare Authorship Question, most notably in his edition of collected essays Shakespeare and his Authors: Critical Perspectives on the Authorship Question.