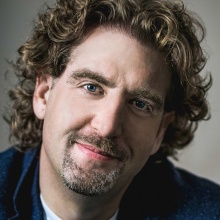 Research interests
My interests lie in the meaning-making, educative and pro-social possibilities of drama and theatre and I work in an interdisciplinary space between the humanities and education. I seek to understand how societies, their citizens and their structures engage with drama and theatre, and I strive for a better awareness of why the arts are typically regarded as secondary to more mainstream and 'important' discourses. My three co-edited volumes and soon to be published co-authored book all probe varying discursive strands around this central tenet.
I am interested in undertaking collaborative work and recruiting postgraduate research students particularly in the areas of applied and social theatre; theatre and social justice, theatre practice as research, drama/theatre education, and creativity.
Recent publications (books)
Finneran, M., & Freebody, K. (2021, forthcoming) Critical Themes in Drama: Social, Cultural and Political Analysis in Drama. Abingdon, Oxon.: Routledge.
Finneran, M., & Anderson, M. (eds.). (2019) Education and Theatres: Beyond the Four Walls. Dordrecht: Springer.
Freebody, K., Balfour, M., Finneran, M. & Anderson. M. (eds.) (2018) Applied Theatre: Understanding Change, Dordrecht: Springer.
Freebody, K. and Finneran, M. (eds.) (2016) Drama and Social Justice: Theory, research and practice in international contexts. Abingdon, Oxon. & New York: Routledge.
Doctoral students
Current
Shane O'Neill (PhD) – 'Analysing Samuel Beckett's Self-Translation Process Through his Dramatic Works'. Co-supervision with Dr David Clare.
Norma Lowney (PhD) – 'Performing Junior Cycle SPHE: An exploration of personal identity and values through Drama and inter-generational story-telling'. Co-supervision with Dr Dorothy Morrissey & Dr Jennifer McMahon.
Laura McEntee (PhD) – 'Are Irish Primary Teachers Believers in Drama Education?'
Aideen Wylde (PhD) – 'Re:Membrance of Presence - Exploring representations of the Jewish community in Ireland, past and present, through the creation of a new work for theatre'
Aisling Sharkey (PhD) – 'Being There – An Authoethnodrama study and dramatization of being a woman in Higher Education management and leadership'. Co-supervision with Dr Dorothy Morrissey.
Completed
Linda Davern (PhD - 2019) – ' Infant teachers' beliefs and attitudes on a play-based curriculum'. Co-supervision with Dr Danial Tindall, PESS, UL.
Emma Fisher (PhD - 2018) – ' Performing the Fractured Puppet Self: Employing auto-ethnopuppetry to challenge cultural and personal constructions of the disabled body'
Fiona McDonagh (PhD - 2014) – 'The teacher as co-creator of drama: A phenomenological study of the experiences and reflections of Irish primary school teachers'
Richard Hayes (PhD - 2013) – 'Reaching student voice through the arts: insights from a transition year classroom'
My artistic portfolio is available here: https://www.flipsnack.com/mf0… 
My Google Scholar profile is available here: https://scholar.google.com/citations?hl=en&user=gJFv4QQAAAAJ
More information
Biography
Michael Finneran is Senior Lecturer in drama at Mary Immaculate College, University of Limerick, Ireland. He is the founding Head of the Department of Drama and Theatre Studies at the College, and Programme Director for the BA in Contemporary & Applied Theatre Studies. Previously, he held the post of Head of the Department of Arts Education & Physical Education at the same institution. He holds a PhD from the University of Warwick, completed under the supervision of Prof. Jonothan Neelands.
Michael's has spoken widely at home and abroad on the arts and education and has published journal articles and books on those topics. He gave a Sydney Ideas lecture at the University of Sydney in October 2013, and was keynote speaker at the Critical Journeys in Applied Theatre: International Symposium, at the University of Auckland in October 2013. He was invited to give a keynote address at the University of British Columbia's international summer school in drama education in July 2015. He has been a keynote presenter for the INTO and the Department of Education and Skills Inspectorate in Ireland. Michael is a member of the editorial board of RiDE: The Journal of Applied Theatre & Performance (Taylor & Francis), Applied Theatre Research (Intellect) and NJ: Drama Australia Journal (Taylor & Francis). He was Academic Director and Convenor for the 7th IDiERI (International Drama in Education Research Institute), held in Limerick in July 2012. He has given guest lectures at Universities around the world, and has acted as External Examiner at the Universities of Sydney, Warwick, British Columbia (Canada), Manchester and Griffith University, Brisbane. 
Michael was a member of the National Council for Curriculum & Assessment (NCCA) Board for Early Childhood & Primary Education in the Rep. of Ireland from 2009-2015, and was nominated from 2015-2019 by the Minister for Education and Skills to the High Level Implementation Group which had responsibility for overseeing work on the Arts in Education Charter in Ireland. As part of that work, he chaired in 2017/2108, on behalf of The Arts Council/An Comhairle Ealaíon, the design and implementation group for the Scoileanna Ildánacha/Creative Schools project that is currently being rolled out nationally.
Michael is a board member of the Lime Tree Theatre; Limerick's newest professional venue, which he led the establishment of in 2012. He chairs the programme board for the Belltable, also in Limerick. Michael is Chairman/Cathaoirleach of the board of Branar Téater do Pháistí in Galway, and also serves as a board member of Dance Limerick.
He remains a practicing theatre artist, with over one hundred direction and design credits to his name in professional and community theatre, having most recently designed lighting for Translations, On the Outside/On the Inside & Blithe Spirit (Lime Tree Theatre), 4:48 Psychosis, Pupa, The Resistible Rise of Arturo Ui (Belltable). He directed The Rise and Fall of Little Voice by Jim Cartwright in the Lime Tree Theatre in November 2014, and Conor McPherson's The Seafarer in the Belltable Arts Centre in 2012. He is also a founder member of Bare Space Theatre Co. in Limerick and with them has directed Sweeney Todd: The Demon Barber of Fleet St. (Belltable Arts Centre, 2006), The Threepenny Opera (former Franciscan Church, 2009) and most recently Lily (Belltable Arts Centre, 2011). Other directorial work includes The Raven King (Wexford Festival Opera, 2001), Jason & Hanna (Kidsop Edmonton, 2002) and a significant number of productions over twenty years with MIDAS (MIC Drama Society) as director, producer and designer.