Research
Mary Immaculate College not only supports staff and postgraduate student research with funding and practical resources but also offers a dedicated, fit-for-purpose site for research activity in the form of the John Henry Newman Campus, adjacent to the MIC Limerick campus.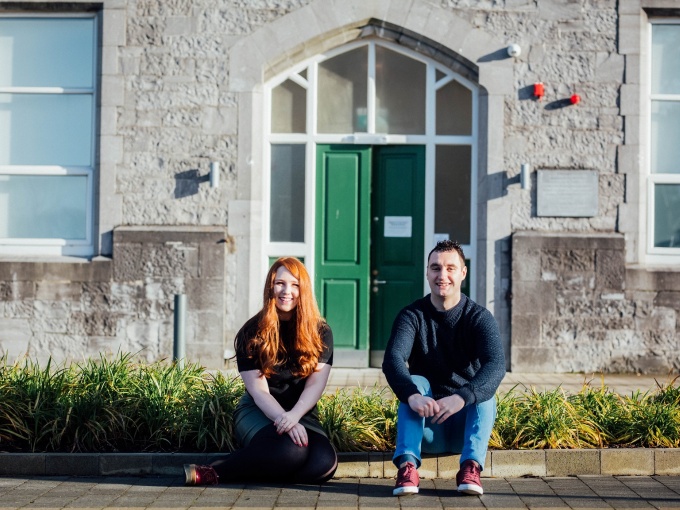 Research & Graduate School (RGS) Supports
Research Support at MIC includes the following:
A Research Office that oversees, coordinates and supports institutional research
A Graduate School that provides full academic administration services for all research students
Staff and postgraduate researchers' induction by the Research & Graduate School
Personalised research support for all academic staff and postgraduate researchers
Support for all research institutes and centres
Research mentoring and information sessions
Finance schemes for research seed funding, networking and upskilling
Finance schemes for staff and postgraduate conference work
Research leave through the MIC Professional Leave Scheme
Reimbursement of fees for staff PhD studies
A digital open access repository (MIRR) for staff/postgraduate researchers' publications
A research ethics board (MIREC) for ethics clearance 
An online research database that records research and scholarly activity
In 2017, Mary Immaculate College expanded its footprint onto O'Connell Avenue through the redevelopment of the Mount St Vincent Convent site, formerly occupied by the Sisters of Mercy. It was named in honour of the 19th century priest, Cardinal and now Blessed, John Henry Newman, who also wrote the seminal work The Idea of the University.
Located across from the South Circular Road entrance to the College, the landmark 19th century main building covers approximately 4,000 square metres. It houses a well-equipped research and postgraduate facility, bringing all staff research and postgraduate activities together into one space and significantly advancing provision in this area.
The Associate Vice-President of Research, Prof. Mivhael Healy and Head of the Research & Graduate School, Prof. Jame Deegan, are based here, along with the Research & Graduate School Office and a range of facilities for MIC staff and student research.
A number of other MIC offices and services are based in the JHN Building also.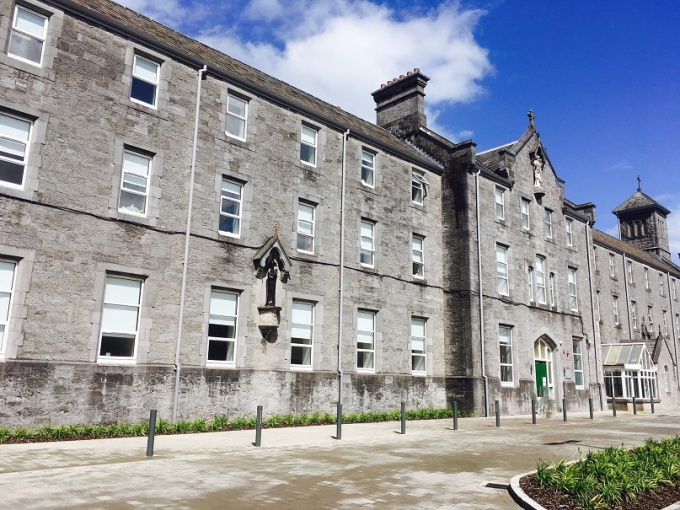 The JHN Building has a variety of state of the art spaces for meetings, presentations and seminars. These facilities are used by both MIC staff and postgraduate students for internal and external events.
Mary Immaculate College has several active research institutes and centres, and recent events hosted in JHN include lectures by the MIC Institute for Irish Studies and the Irish Institute for Catholic Studies (based at the College).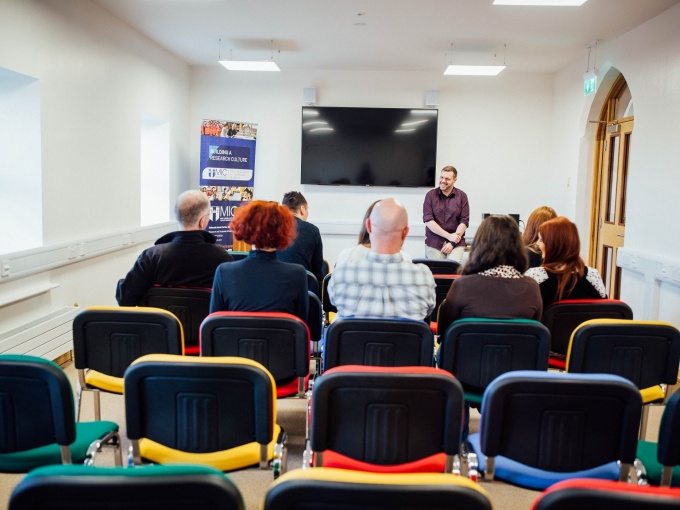 Mary Immaculate College is proud to have a postgraduate community of over 350 people pursuing further study and to foster a supportive research environment, work and recreational spaces for postgraduate students are plentiful in JHN.