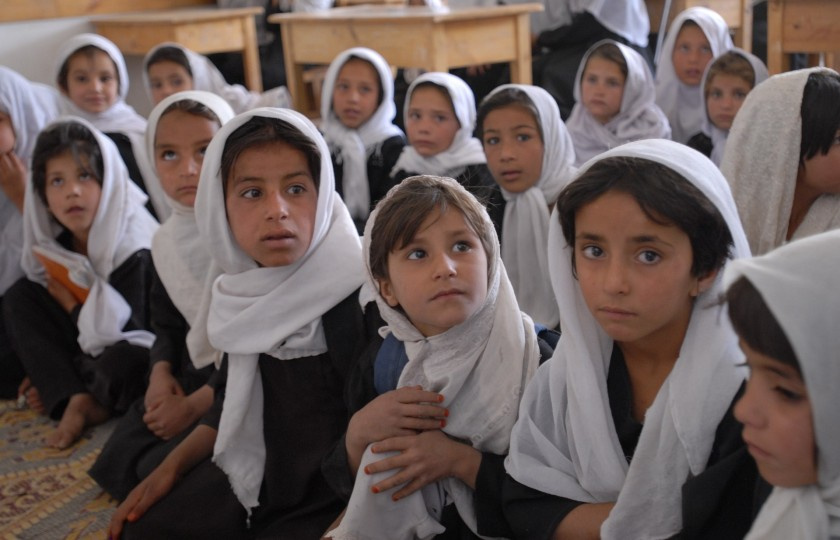 A ground-breaking free public conference at Mary Immaculate College (MIC) on Wednesday 8 March (International Women's Day) will highlight the plight of women in Afghanistan since the takeover of the Taliban and chronicle their experiences. Following the Western withdrawal from Afghanistan in the summer of 2021, the Taliban has reclaimed a hold on the country. Perhaps the most notable outcome of this has been a reversal of the Taliban's commitment to be more inclusive and respectful of women's rights. Since then, Women in Afghanistan have had their rights stripped away from them and are now facing a complete loss of access to jobs and to education. In late December 2022, the Taliban decreed that women were banned from attending third-level education, following on from earlier similar restrictions on attending primary and secondary education.
The Women in Education: Afghanistan and Ireland conference on Wednesday 8 March aims to draw awareness to the cause by bringing together people directly affected by the change in leadership in Afghanistan. Through a combination of online and in-person panels, exiled Afghans who are now living all over the world as well as representatives from local and national aid organisations will give first-hand accounts of the decline in women's rights and the challenges facing the population in the country.
Among those speaking at the conference are: Dr Soraya Sobhrang, former Commissioner for Women's Rights at the Afghanistan Independent Human Rights Organisation; Latifa Jawadi, former Afghan Government advisor on women's affairs; Dr Rahela Kaveer, women's rights activist and former UN and UNICEF employee, as well as Reproductive Health Director with the Afghan Ministry of Public Health; Harun Najafizada, Director of Afghanistan International TV (London); Fateema Mohamammadi, UCD academic and formerly based in Kabul, capital of Afghanistan, with the UN; Manizha Bakhtari, current Afghan Ambassador to Austria; Dr Salim Saay, UL lecturer and former associate professor at Kabul University and Director of Information Technology at the Ministry of Higher Education of Afghanistan. The full compliment of speakers and guests, which also includes Irish academics and aid workers, will discuss the issues facing women in Afghanistan today and what the international community may be able to do to help. An Afghan lunch and refreshments will also be served during the conference.
According to Nasratullah Taban, Afghan native and MA in Media Studies student at MIC: "The Taliban's oppressive laws have denied Afghan women the right to an education. As an Afghan student at MIC, I am encouraged to see the international world, including Ireland and the Irish people, speak out against the Taliban's heinous laws that hinder women from obtaining an education. This conference is an important step in identifying and raising awareness of the predicament of Afghan women and in proposing long-term solutions to this problem. Therefore, I enthusiastically encourage everyone to use this chance to consider innovative and forward-thinking measures to increase educational possibilities for Afghan women.
Taban continues: "This can aid in the creation of a more favourable climate for women's empowerment and access to education. Additionally, we must consider the long-term viability of the solutions we develop. This involves ensuring that Afghan women have access to the appropriate resources that they need. The solutions must be practical so that they have value in the future. We can effect good change together and contribute to a brighter future for Afghanistan and its people. By taking a stand and working together, we can make a real and lasting impact on the lives of Afghan women and girls."
The Women in Education: Afghanistan and Ireland conference is being held at MIC on Wednesday 8 March from 9.45am until 4pm. This event is for anyone in higher education with an interest in supporting Afghan women and girls transition to education but is also very much open to members of the Afghan community now living around Limerick and the surrounding areas. Children are welcome to attend in the company of their parents. This event, which is supported by MIC's Office of Equality, Diversity, Inclusion and Interculturalism as part of the EDII Project Awards Fund, is completely free and open to the public.
You can register your place at the conference now by clicking here.