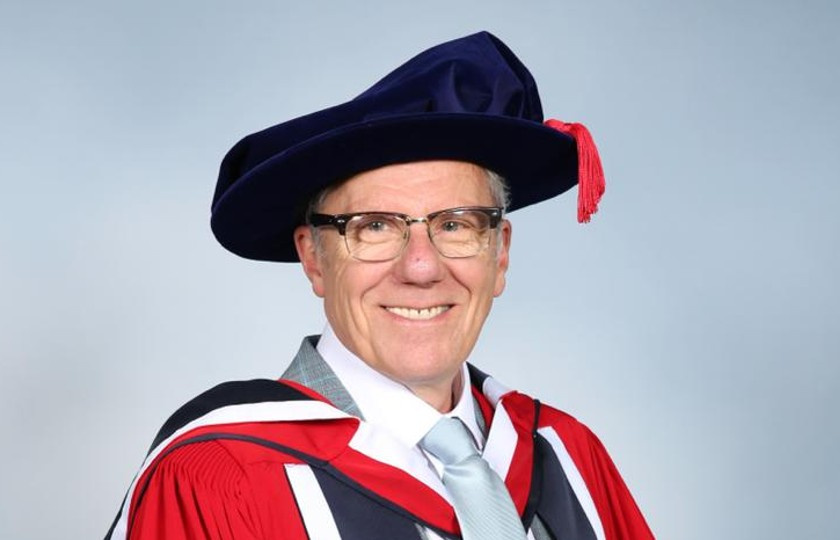 Professor William Leahy, Dean of the Faculty of Arts at Mary Immaculate College (MIC), has been awarded an Honorary Doctorate by Brunel University in recognition of his services to the London based University.
Prof. Leahy undertook his PhD in English at Brunel University, with a focus on Renaissance Literature, graduating in 2000, before taking up a lecturing job in Brunel's English Department. In 2005, Prof. Leahy became Head of the English Department and just three years later was appointed as Dean of the Faculty of Arts. In 2014 he was made Deputy Vice-Chancellor (Academic) of the University, before being appointed as Vice-Provost in 2017. In 2021, after a quarter of a century at Brunel, Prof. Leahy decided to follow his father's roots back to Ireland, where he took up the position of Dean of the Faculty of Arts at MIC.
In awarding Prof. Leahy his honorary doctorate, Brunel University noted that: "Professor Leahy made quite an impression over his 25 years at Brunel in more ways than one. He stood out among the senior team as someone everyone from prospective students to the cleaning team felt they could just stroll up and talk to. A proper people person. His academic passion was and remains Shakespeare - he rattled several cages questioning whether Shakespeare really did write all those works …'of Shakespeare'. Teaching is another great love at of his and he seems to delight in interacting with students, how they make him think, make him listen and mostly make him laugh. Student experience, student welfare and seeing students are as well supported as they can be is something Bill threw himself into working to improve."
Prof. Leahy's more recent research has focused on the Shakespeare Authorship Question, most notably in his edition of collected essays Shakespeare and his Authors: Critical Perspectives on the Authorship Question (Continuum, 2010) and My Shakespeare: The Authorship Controversy (Edward Everett Root, 2018). Prof. Leahy is also the Chairman of the Shakespearean Authorship Trust and a Fellow of the Royal Society of Arts, is a translator and writer of both fiction and poetry and is a frequent contributor to the media.
Since Prof. Leahy's appointment of Dean of the Faculty of Arts at MIC in 2021, the Faculty has been awarded the Bronze Athena Swan award in recognition of its ongoing work to ensure gender equality among staff and students of the faculty. The Faculty also celebrated its thirtieth anniversary in the 2022/23 academic year, with a number of public lectures held in early 2023 to showcase the range of academic excellence and varied research interests. You can find out more about the Faculty of Arts by clicking here.