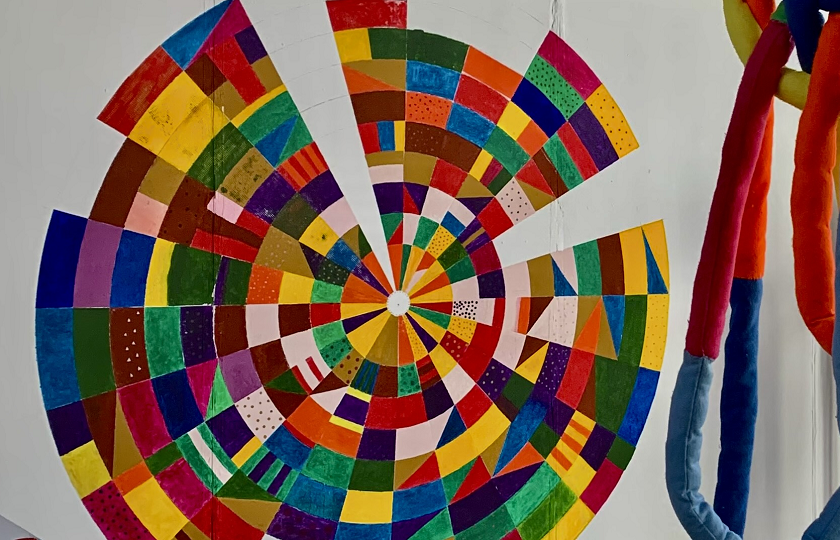 The eighth National Arts in Education Portal Day, will take place at Mary Immaculate College (MIC), Limerick on Saturday, 11 November (9.15am-5pm) as part of a collaborative partnership between MIC's Department of Arts Education & Physical Education and the National Arts in Education Portal  - a dedicated portal for arts education in Ireland established by the Government in 2012  as one of the key objectives of the Arts in Education Charter.
This free event will bring together members of the arts in education and creative practice community from across Ireland, to share, learn, talk, network, inspire and continue interrogating best practice in the field. The event aims to create a space for teachers, educators and stakeholders interested in the arts and arts education to explore and share knowledge, practices and innovative ideas, as well as build creative alliances. 
According to Dr Katie Sweeney, Chair of the Portal Editorial Committee and National Director for the Integration of the Arts in Education (DES): "We are delighted and honoured to partner with Mary Immaculate College for the eighth annual National Arts in Education Portal Day. The day brings together esteemed arts and education sector professionals, serving as a celebration of the growing and thriving community of excellence in arts, creativity, and education practices within Ireland."  
The Portal committee have put together an exciting programme that will showcase dynamic and inspiring presentations and workshops each addressing the special focus of 'Seldom Heard Voices' reflecting diversity and inclusion across school communities. The guest speaker, artist/researcher Dr Jill Goodwin, highly respected for her practice working with children labelled as having profound and multiple learning disabilities, will deliver the conference keynote address. 
Anne Marie Morrin, Visual Art Lecturer at MIC and part of the organising committee, also recognises the significant importance of the conference for both the College's Faculty of Education and the wider College community saying: "The Department of Arts Education & Physical Education are delighted to partner up with the National Arts in Education Portal. The close association with a national conference in arts education reflects our commitment to promote creative partnerships and engage with meaningful collaboration with relevant stakeholders. The focus of the event 'Seldom Heard Voices' will highlight how art can transcend the parameters of what we currently know or think, that art can be used as a way for us to interrogate our current beliefs and spark new ideas and critically examine our world." 
The Welcome Address will take place in Lecture Theatre T118, Tara Building, MIC Limerick.
To view the Event Programme click here 
Register to attend here