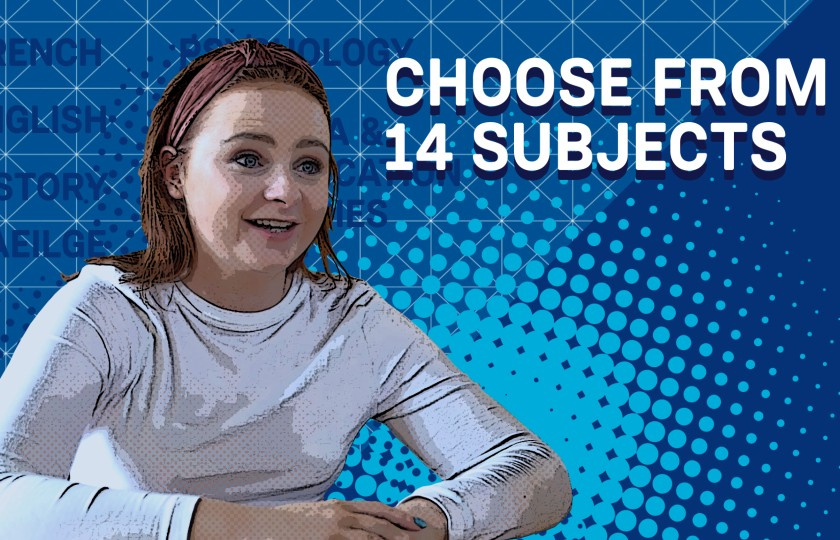 Mary Immaculate College (MIC) is delighted to announce that Business Studies has now been added to the College's long running Bachelor of Arts (BA) programme. From September 2023, BA (MI002) students can choose from 14 varied subjects with no obligation to choose until after they begin the programme. The addition of Business Studies to this flexible, and wide-ranging, Level 8 BA degree makes it one of the most unique liberal arts programmes in the country and allows for exciting new subject combinations.
According to Professor William Leahy, Dean of the Faculty of Arts: "MIC has a long tradition in the Arts, Humanities and Social Sciences, having hosted a successful BA programme for over 30 years. Our programme continues to go from strength to strength and with the addition of Business Studies an exciting range of subject combinations opens up. Combinations will now include Business Studies with English, Media and Communications, Geography, German, French, History and many more. In the first year of the Business Studies course you will study Marketing and Management Principles and thereafter subjects such as Entrepreneurship, the Global Economy, Business Studies Accounting and other important areas of business. Come along to find out more at the MIC Limerick Student Experience Day on the 27 April. Our team will be more than happy to talk you through the programme."
The range of subjects on offer makes MIC's BA a hugely appealing programme of study particularly for those who want to engage with new ideas, and engage critically and analytically with the world around them.  Aside from Business Studies students can choose from Drama & Theatre Studies, English Language & Literature, French Studies, Gaeilge, Geography, German Studies, History, Mathematics, Media & Communication Studies, Music, Philosophy, Psychology and Theology & Religious Studies. In fact, MI002 is the only general BA programme in the country to offer Drama & Theatre Studies as one of its subject choices.
According to Eoin Coughlan, BA student (Year 3): "From studying on the BA programme, I have been exposed to a wide range of subjects that I might not have otherwise considered as subjects I would have been interested in. I found it great that we chose four subjects in first year and then we narrowed it down to two subjects with an elective in second year. This gives you a chance to try new subjects and get a feel for what they are like. I love the fact that most subjects have small class sizes – most of my classes in MIC are actually smaller than my secondary school classes. The small class sizes make socialising a lot easier, and it's easier to get to know your classmates and lecturers."
Along with small class sizes, study abroad options and career specific work placement opportunities the programme also includes an academic advisory scheme, allowing for greater support directly from lecturers to students.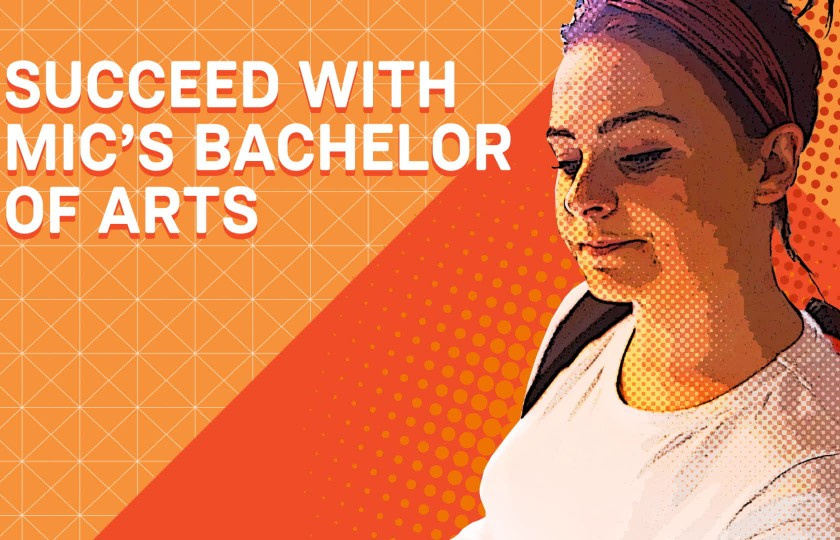 Students also reap the benefits of the College SmARTS induction programme. Run over a full-semester the programme is designed to ensure that students know exactly where to find the various supports on offer to them as they navigate their college career. First year BA students also complete a foundational course in Skills for Study and Work, which aims to give them an essential grounding in academic writing and IT skills.
Professor Leahy says: "These schemes and programmes are always delivered by our dynamic and engaging lecturers who make it their business to get to know students and take care of them. Additionally, it is true to say that Arts graduates are very much in demand for a large variety of careers because the degree programme offers a broad general education which develops critical thinking and problem solving and trains people to work in team based and dynamic environments. Arts graduates are in great demand by employers for all sorts of careers in the Tech industry, Banking and Commerce, Education, Marketing and PR, Communications, Training and Development, the Civil Service, Arts Bodies, International and EU organisations, Irish Language organisations and countless others."
In addition, MIC has a long-standing tradition of excellent student engagement resulting in very low student drop-out numbers. The latest figures published by the Higher Education Authority show that MIC's BA programme as being one of the highest performing Arts programmes in the country in this respect.
Each year, MIC awards up to 50 Undergraduate Entrance Scholarships, valued at €2,000 each, to incoming first year students across all our undergraduate programmes including the Bachelor of Arts.
Registration for the MIC Limerick Student Experience Day is essential. Register now at www.mic.ie/CAO.