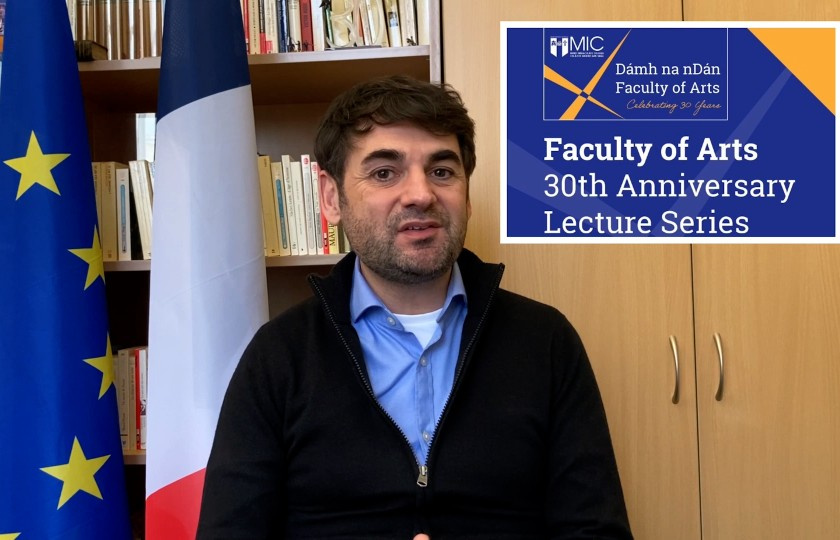 In 1691, after having fought bravely against the army of William of Orange, Patrick Sarsfield negotiated the Treaty of Limerick and left Ireland, with thousands of Irish Jacobite soldiers who became known as the Wild Geese. Most of these soldiers, including Sarsfield himself, joined the army of the King of France, Louis XIV, and continued the fight against William of Orange and his allies on the continent. It's there, in what is nowadays Belgium, that Patrick Sarsfield died in the service of France in 1693.
In October 2020, Dr Loïc Guyon decided to launch the Sarsfield Homecoming Project with one objective: to try locate, identify and bring back to Ireland the remains of Irish national hero Patrick Sarsfield.
On Thursday the 9th of February, at MIC, as part of the 30th anniversary of the creation of the Faculty of Arts, Dr Guyon will be presenting the fruit of over two years of research and making some exciting announcements in relation to the Sarsfield Homecoming Project.
The one-hour-long talk will be preceded by a wine reception offered by Limerick-based American company Carelon, the exclusive sponsor of the Sarsfield Homecoming Project, and the talk will be followed by a Q&A session with the public.
Wine reception: from 5.30pm to 6pm
Talk: from 6pm to 7pm
Q&A session: from 7pm to 7.15pm
Tea/coffee & biscuits: from 7.15 to 8pm
Location: Room T118, MIC campus. Free event. All welcome. Registration: https://www.eventbrite.ie/e/mic-bachelor-of-arts-30th-anniversary-public-talk-series-tickets-507486063477