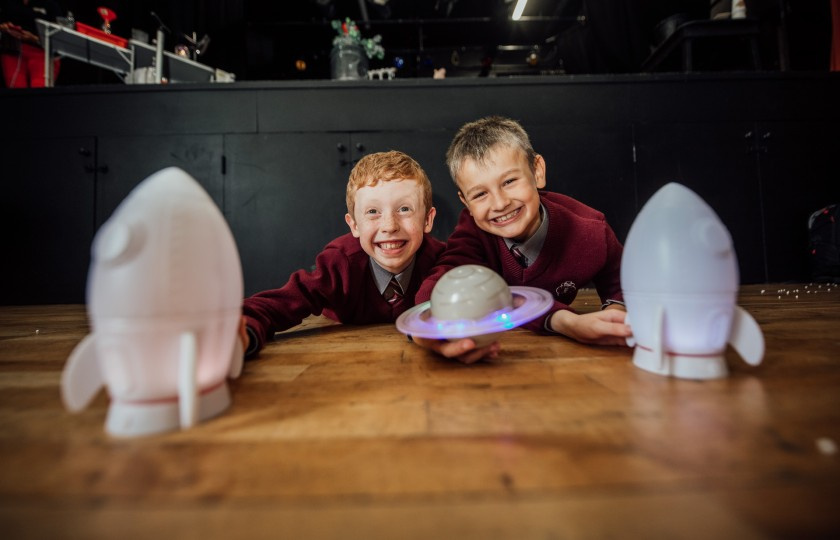 Photo: Cristoir Buckley and Roland Mircuks of CBS Primary School, Nenagh pictured at the Launch of the Tipperary Science Week at the Nenagh Arts Centre.
The 6th annual Tipperary Festival of Science takes place this November, with an exciting line-up of science, sports, superheroes, skincare and STEM in-person and online events, shows and workshops guaranteeing something for everyone. Sponsored by Mary Immaculate College (MIC), Science Foundation Ireland and the Irish American Partnership, the popular event returns from 13 to 20 November 2022.
The Tipperary Festival of Science aims to stimulate interest, excitement and debate about STEAM through accessible and entertaining interactions with the public and to engage and inspire people of all ages and backgrounds. All events planned for the week-long Tipperary Festival of Science involve partnerships and collaborations with relevant local, regional and national stakeholders. The Festival was launched by Cllr Hughie McGrath at a special event at Nenagh Library in October, attended by local primary school students who also enjoyed 'The Climate Change Show' hosted by Sue McGrath, also known as Scientific Sue!
According to Dr Maeve Liston, Director of Enterprise & Community Engagement at MIC and Organiser of the Tipperary Festival of Science: "The Office of Enterprise and Community Engagement at Mary Immaculate College, launched the first ever Tipperary Festival of Science in 2017. At the time, SFI identified Tipperary as an area of the country that traditionally children, teachers, and the wider public, did not regularly engage with STEM (Science, Technology, Engineering and Mathematics) outreach. We are delighted to share that over the past five years we have organised 238 events involving nearly 25,000 participants across Tipperary." She added: "The Tipperary Festival of Science addresses both the National Skills Strategy 2025 and Science Foundation Ireland's Strategy 2025, developing individuals' and families Science Capital, and also their social and cultural capital, further contributing to the new Tipperary County Development Plan 2022 – 2028."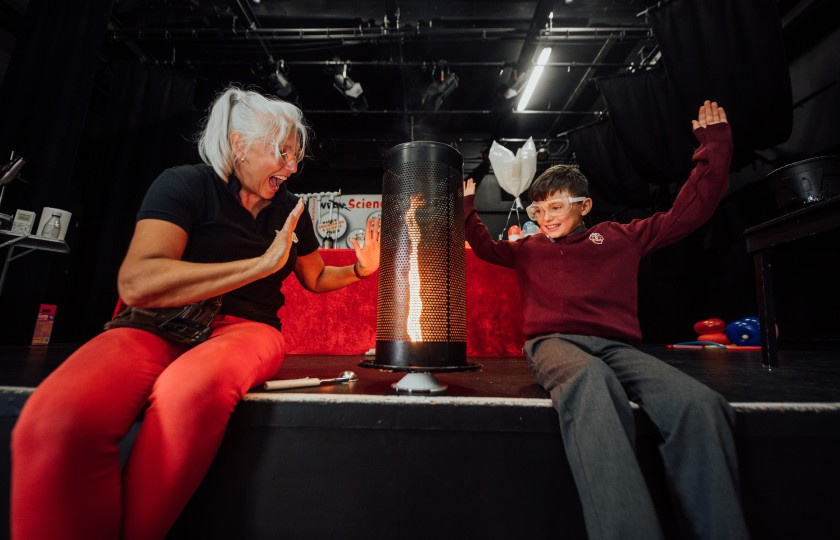 The Enterprise and Community Engagement team at Mary Immaculate College have been busy organising and planning sixty-five free events for this year's Tipperary Festival of Science, including:
Trish O Sullivan, Enterprise and Community Engagement Manager at MIC states that: "The theme for year's Science Week is 'Infinite Possibilities'. There is something for everyone at the Tipperary Festival of Science. I would encourage everyone to get involved and engage with science through our many informative and creative events and to explore the Infinite Possibilities of science."
Further information on Science Week and the full schedule of events taking place can be found here.
Follow Tipperary Festival of Science on Facebook, on Twitter and on Instagram for further updates.