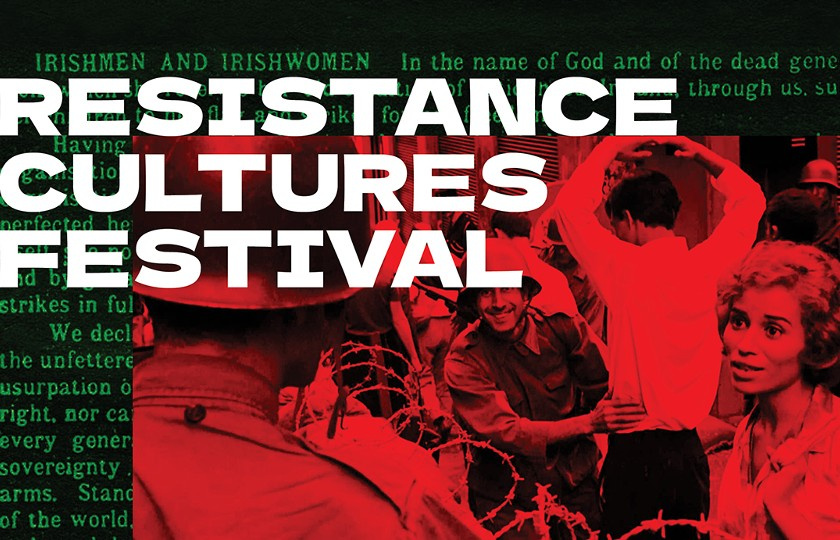 2022 marks the 100th anniversary of the partition of Ireland and the foundation of the Irish State and the 60th anniversary of the independence of Algeria. The intersection of these anniversaries will be marked in Dublin on the weekend of 16 - 18 September with a major one-off event - Resistance Cultures Festival: Algeria and Ireland. Taking place in the Sugar Club, one of Dublin's most prestigious venues, this unique festival will bring together internationally renowned artists, filmmakers, musicians, dancers, educators, and historians from Algeria and Ireland to explore the parallels in the struggles against colonialism and for freedom in these two countries. Over the course of three days, attendees will be treated to a mix of musical performances, film screenings, and panel discussions that will explore the possibilities and the limits of anti-colonial solidarities across space and over time. Dr Mairéad Ní Bhriain, Lecturer in French Studies at MIC, is one of the curators for the festival.
Highlights of the festival include a screening of Algerian director M'rah Abdellatif's celebrated documentary Cheb Hasni: Unfinished Hope, a moving account of the life of the acclaimed Algerian raï singer Cheb Hasni, murdered in 1994, as well as conversations with the anti-imperialist revolutionary and friend of the Black Panthers, Elaine Mokhtefi, the photographer Nadja Makhlouf and the performance artist, Sarah El-Hamed.
We are also delighted to announce that on the Friday 16 September and Saturday 17 September, the iconic drum 'n' bass renegades Asian Dub Foundation will take on the controversial sixties film about urban guerrilla warfare The Battle of Algiers that inspired anti-imperialists across the world - their first ever performance of this live score in Ireland. Here they will bring their alternative edge and breakbeat music combined with North African influences, fusing elements of the original score with Gillo Pontecorvo's haunting cinematic classic in an inspired synthesis of music and film.
Tickets for this unmissable concert cost €25 plus booking fee and are available on the Sugar Club website.
Tickets for the main festival (all events except the Asian Dub Foundation concert) are free of charge but need to be booked in advance by simply emailing info@thesugarclub.com to reserve your place.