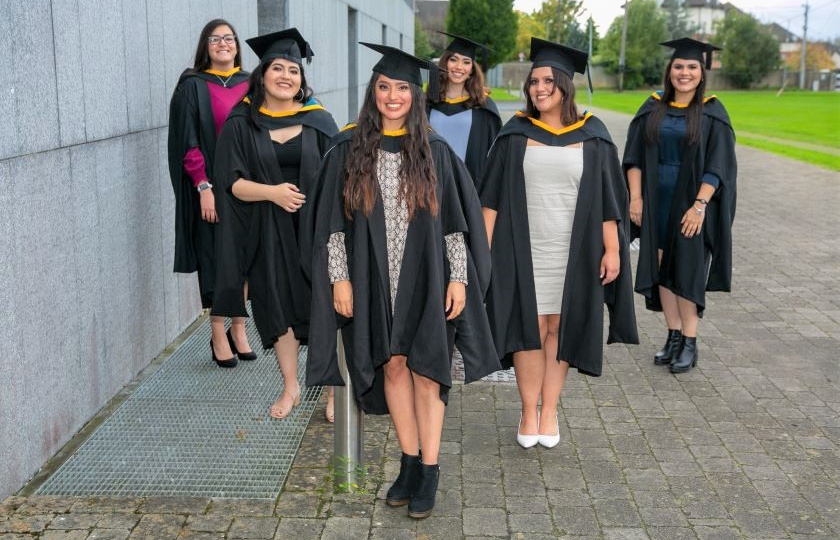 Mexican Students Graduate with Masters of Education from MIC
In 2019, MIC welcomed 100 student teachers from Mexico to campus for a 3-week academic programme, which was a huge success and saw MIC develop strong links with Mexico. Nine of these students returned to Limerick for the 2020/2021 academic year to study on the Master of Education. All 9 students successfully completed the programme, further enhancing their knowledge and skills as educators, and graduated on Friday 22nd October.
The MIC community was delighted that 6 of these students were able to attend the ceremony in person- ¡Felicidades!, Comhghairdeas!, Congratulations!
Photo (l-r)
Cinthia Regino Martínez, Keren De La Rosa Pérez, Berenice Llanos Ayala, Brenda Villarreal Córdova, Mayra Aguilar Martínez and Carolina Murrieta Salazar