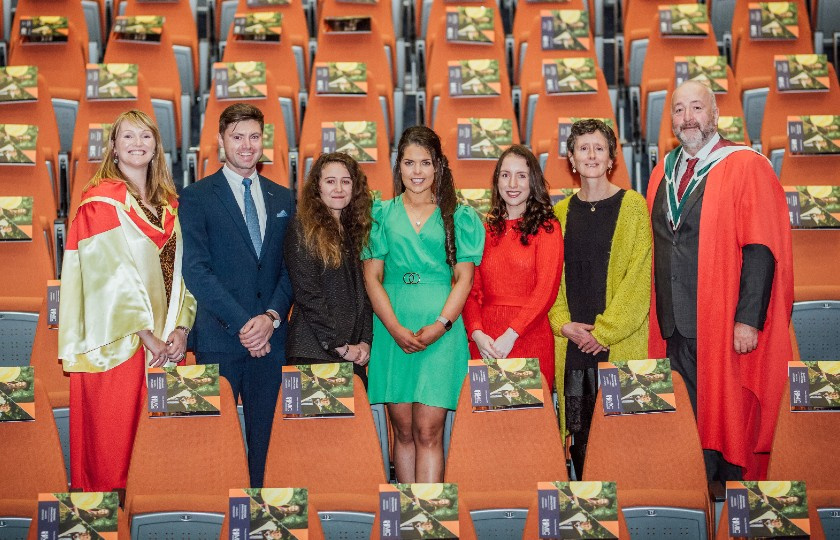 Almost a quarter of a million euro has been awarded by the Irish Research Council (IRC) to five Mary Immaculate College (MIC) doctoral students. Amélie Gaillet, Aoife Munroe, Caitlin Nolan, Keith Ó Riain and Margaret Browne were among 239 postgraduate students to be awarded scholarships nationally as part of a massive €27 million-euro investment to support doctoral and postdoctoral research. The quarter of a million-euro awarded to MIC research represents the largest ever funding of this nature awarded to the College.
Welcoming the announcement was Vice-President for Research at MIC, Professor Michael Healy, who said: "I wish to warmly congratulate Amélie, Aoife, Caitlin, Keith and Margaret on being awarded these prestigious scholarships. The Irish Research Council Government of Ireland postgraduate research support scheme bestows a mark of academic quality and research excellence on beneficiaries, as well as providing material support to awardees. This is a highly demanding and competitive scheme, with a very discriminating success rate. It is a source of great pride to MIC to congratulate and acknowledge the awardees and to salute their academic achievements. It is also appropriate to recognise the high level of research support provided by the MIC Research and Graduate School and the academic staff mentors and supervisors who support our students through a rigorous application procedure. We look forward to the fruits of the research being performed by the awardees and indeed all of our Postgraduate Researchers in the College"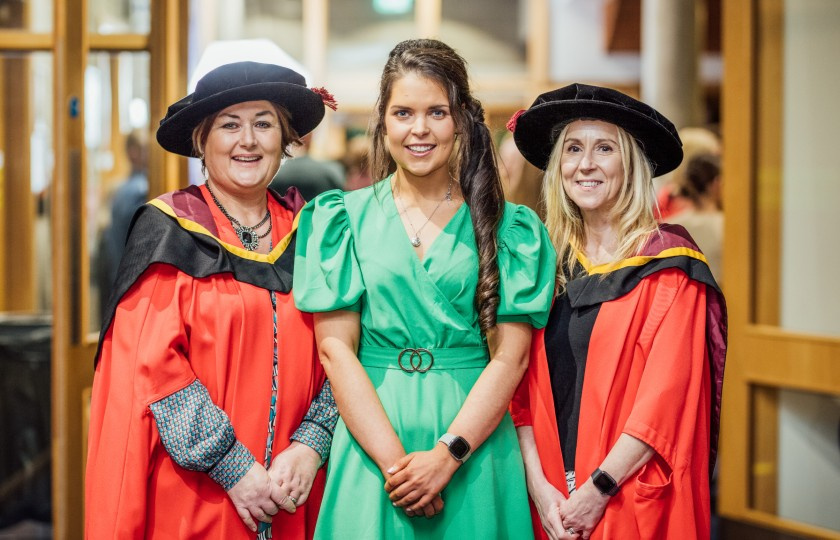 Amélie Gaillet, from Montpellier in France, will compare centralised and regional policing in France, England and Ireland from 1870 to 1925, focusing on the responses to political agitation while exploring the diverse development of policing methods in the three countries. These forces had to contend with a range of political groupings that advocated and utilised political violence. Amélie's research will discuss how these policing methods dealt with the periods of crisis and how those shaped their organisations and methods when it comes to public order. Amélie is studying within the Department of History and is supervised by Dr Richard McMahon.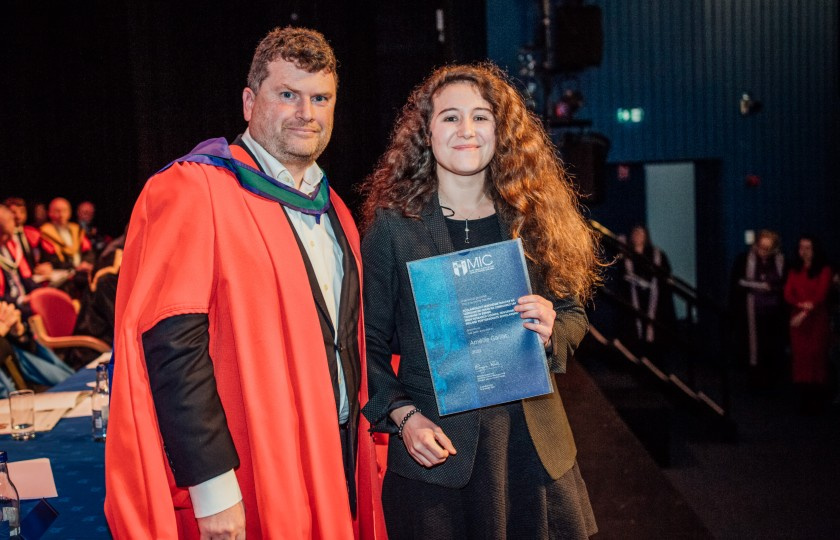 Aoife Munroe, from Claremorris, Co. Mayo, is investigating the experiences of autistic girls in mainstream education. Entitled 'The Chameleons of our Classroom', Aoife's study will delve into the characteristics of autism in girls and explore how their autistic identity and the physical, temporal and interactional environments influence their educational experiences. A key objective of this research is to provide a platform for autistic girls to have their voices heard. The views of parents and educators will also be included to provide supplementary insights and unveil current perceptions of autism in girls. Aoife is supervised by Dr Laura Ambrose and Dr Michele Dunleavy within the Department of Educational Psychology, Inclusive and Special Education (EPISE).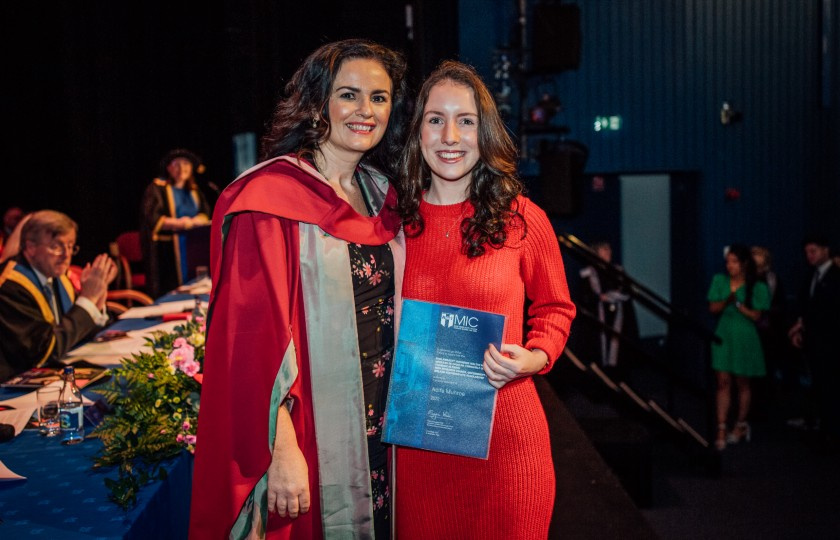 Caitlin Nolan from Tralee, Co. Kerry, is investigating experiences of native and non-native English-speaking teachers. This timely study comes as the departure of Britain from the European Union leaves Ireland as one of few countries which speaks English as its first language. This has placed Ireland centre-stage when it comes to English as a Foreign Language (EFL) students from Europe and beyond looking for a place to live, work, and study. The research aims to particularly investigate the discrimination experienced by non-native teachers. It is hoped that the research findings will inform future policies surrounding equity, inclusion and diversity in the workplace in English Language Teaching. Caitlin is supervised by Dr Anne O'Keeffe and Dr Deirdre Ryan within the Department of English Language and Literature.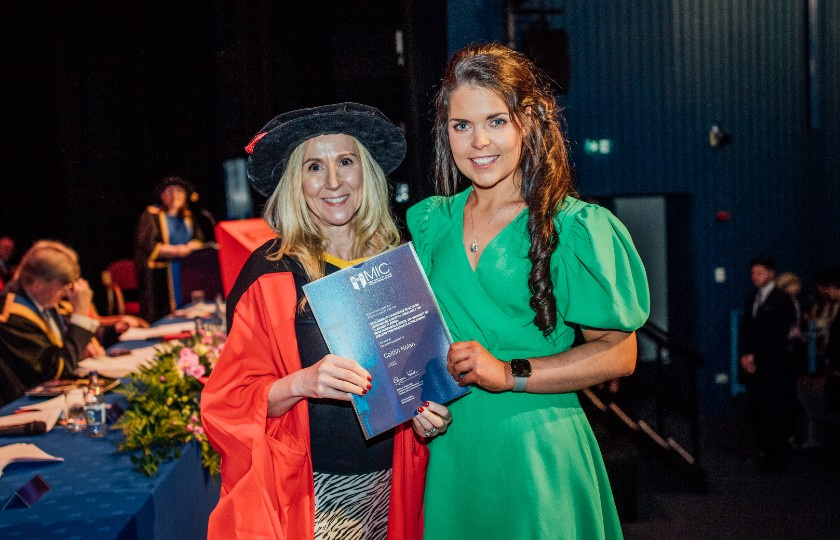 Keith Ó Riain from Crecora, Co. Limerick, is charting the life and work of renowned Irish poet, Éadhard de Nógla. Éadhard's literary work survives in Irish language manuscripts from the eighteenth and nineteenth centuries in archives around the world and refers to a wide range of themes from political to personal matters, including Jacobitism, European wards, the Catholic Clergy, the Penal Laws, friendship, women, old age and local and social issues. Éadbhard's work differs from that of his peers in that his work has not yet been edited or printed with a comprehensive study. Keith's research aims to solve this problem and will be undertaken in a way that will provide a multidisciplinary study for Irish Studies. As a brand new edition of forty texts from a forgotten poet, edited for the first time with textual nots, a discussion of the metrics, style and sources of each text, it will greatly contribute to the scholarship of the Irish language. Keith is studying within the Department of Irish and is supervised by Dr Breandán Ó Cróinín.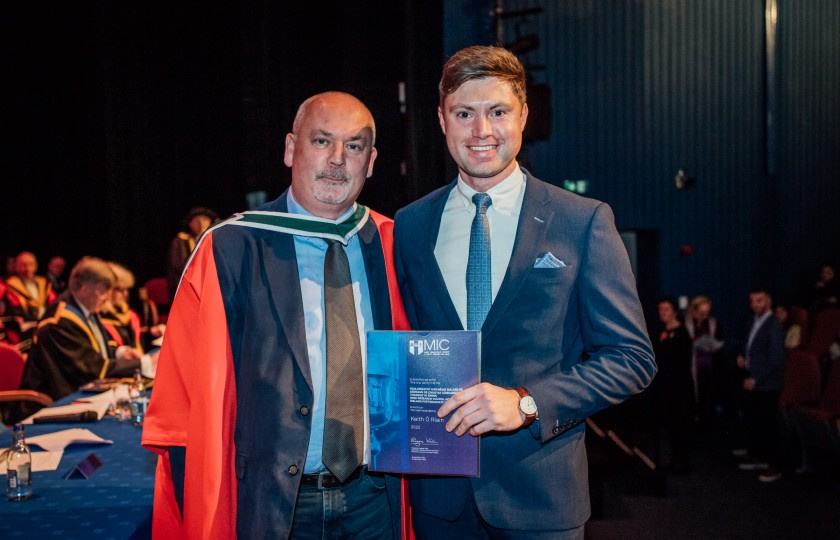 Margaret O'Brien from Oughterard, Co. Galway, is investigating the financing of medieval monastic institutions in Ireland and the lasting impact this had on local parish churches. Some of the most dramatic monuments in the Irish countryside are the great medieval monastic buildings but there has been little research on how these were paid for. Margaret is studying within the Department of History and is supervised by Dr Catherine Swift.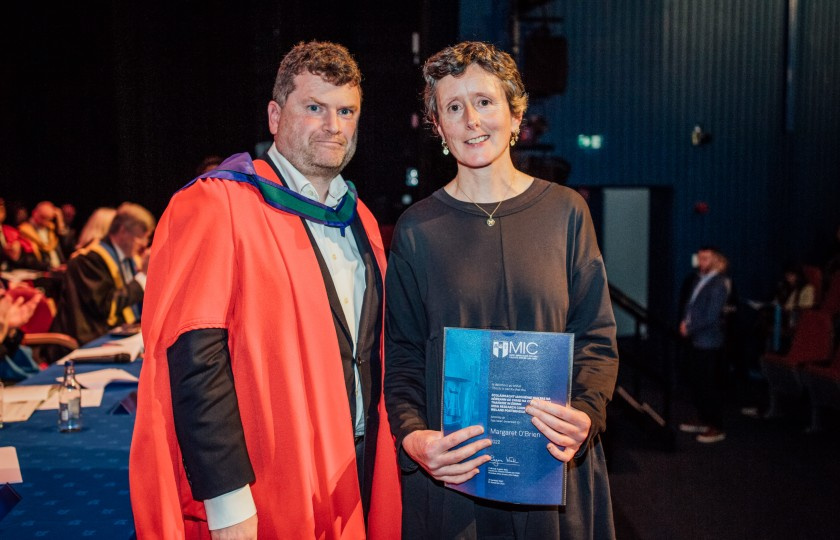 Celebrating all awardees was Director of the Irish Research Council, Louise Callinan, who said: "The prestigious Government of Ireland awards recognise and fund pioneering research projects, along with addressing new and emerging fields of research that introduce creative and innovative approaches across all disciplines, including the sciences, humanities and the arts. Funding schemes like the IRC's Government of Ireland programmes are vitally important to the wider research landscape in Ireland, as they ensure that researchers are supported at an early stage of their career and are given an opportunity to direct their own research."
Further information on the IRC Government of Ireland Scholarship Awards are available by clicking here.