Update January 2021
In 2019/2020 MIC had the honour of hosting 19 Brazilian students on the full time Graduate Diploma in Mentoring and Leadership programme at the MIC Limerick campus. This group of students were among the top teachers in Brazil who were awarded scholarships following a nationwide competition that recognised their individual contributions to their schools. The students arrived to Limerick in August 2019 to begin their full year of study at MIC. Throughout the year, these students became enthusiastic members of the MIC campus and participated with great determination and enjoyment in their classes and local school visits. Although the year finished differently to what had originally been planned due to the national COVID-19 lockdown, the students continued their studies online from March and through the summer months and successfully finished their Graduate Diploma programme.
As a result of excellent achievement in their Graduate Diploma studies, 7 of the students were able to progress to the Masters stage of the programme and have now started their second year of study with MIC. The students are studying online from their homes in Brazil but continue to be valued members of the MIC community. We hope to see all of our 2019/2020 Graduate Diploma and 2020/2021 Masters Brazilian students return to MIC in the near future to properly celebrate and acknowledge their excellent academic successes!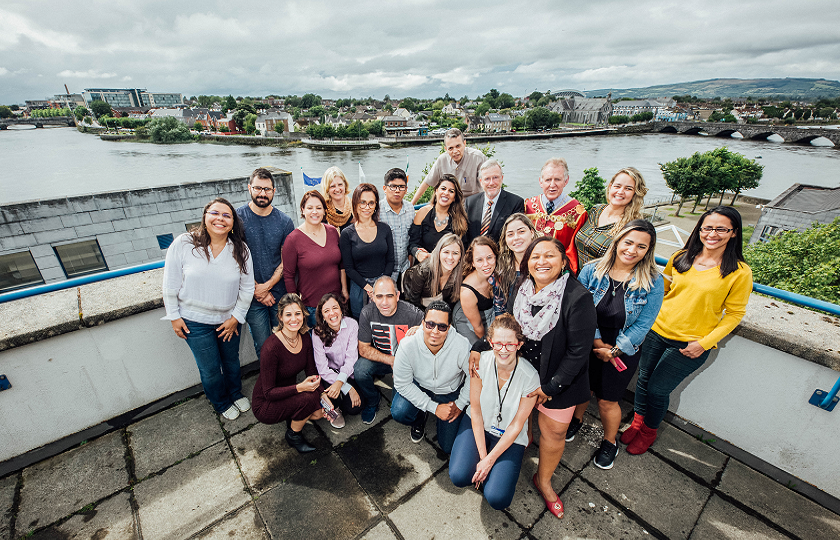 Earlier Article - 12 August 2019
Twenty of Brazil's best teachers have arrived in Ireland to undertake a one-year programme at Mary Immaculate College (MIC), Limerick. The teachers have been selected by the Brazilian Government Scholarship Agency, CAPES, under a new three-year joint scholarship scheme, which is part of a multi-million euro contract signed between MIC and CAPES aimed at further developing the educational links between Ireland and Brazil.
As they settled into their new lives in Limerick, the teachers rounded off their first week in the city with a visit to the Mayor of Limerick, Cllr Michael Sheahan who welcomed them saying, "I am honoured and thrilled to host a welcome to Limerick city and county for this group of Brazilian teachers. As a former teacher and graduate of Mary Immaculate College, it is a special occasion for me to welcome teachers from Brazil. It is great to have the opportunity to experience life and study abroad. It opens people's minds and broadens their horizons. These teachers from Brazil have chosen wisely in coming to Mary Immaculate College and I hope they will have a fantastic time in Mary Immaculate and Limerick."
Upon meeting the Mayor, the students expressed their delight at beginning a year of study at MIC Limerick, and the impact that this scholarship will have on their teaching careers.
Mariangela Viola Salles Schmidt Patto from Camboriú in the southern state of Santa Catarina said, "I feel very honoured to have this opportunity to be here in Limerick and to study at MIC. This is a unique opportunity to enhance my knowledge. I feel very welcomed by the teachers and the city. I'm sure I will have a wonderful time here." Janaína Alves de Andrade, who hails from Fortaleza in the northeastern state of Ceará, continued by saying, "We can change lives through education. I wish to share what I learn here with as many people as I can. That's why I want to learn more about leadership and become better in what I do. I'm really glad to be in a very cosy city with kind people and beautiful landscapes. It feels like home to me."
The group are among the top teachers in Brazil who were awarded scholarships following a nationwide competition that recognised their individual contributions to their schools. Hailing from all corners of Brazil, the winning teachers have received a fully-funded scholarship that includes programme tuition, accommodation, flights and a living allowance of €400 per month. They will engage in five weeks of intensive English language classes at MIC, followed by a specially-designed postgraduate programme with modules on mentoring, school leadership and global perspectives on education.
The year-long Graduate Diploma in Mentoring and Leadership in Education (International) will offer the participating teachers the opportunity to further develop their teaching skills and will have a huge impact on their teaching careers and, in turn, benefit many students in the Brazilian school system.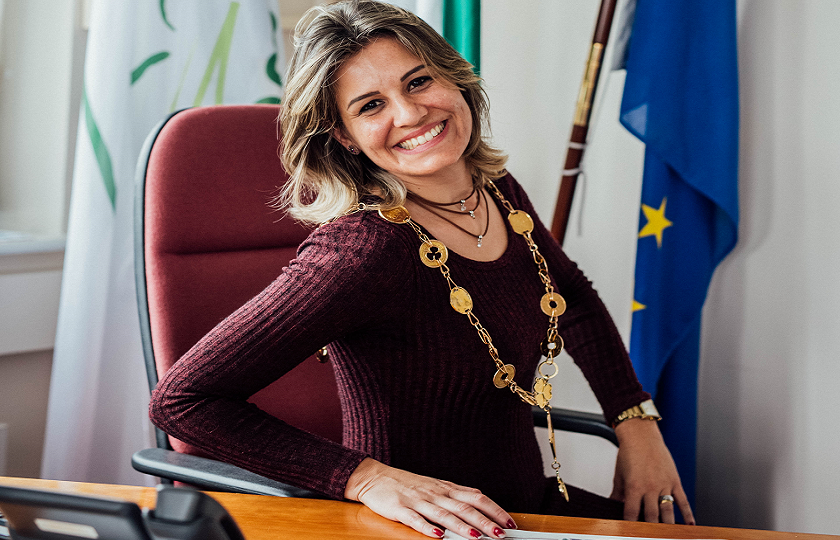 Commenting on this new scholarship scheme, President of MIC, Professor Eugene Wall said, "The partnership with CAPES is hugely significant in terms of Ireland's relationship with Brazil and our national internationalisation strategy for Higher Education, as well as MIC's own Global Outlook strategy. I was very pleased to welcome the prize-winning teachers from Brazil onto this programme, which draws on MIC's considerable strengths in the field of Leadership in Education."
Director of International Engagement at MIC, Holly Cowman said, "We were so excited to welcome these extraordinary teachers to Mary Immaculate College and to Ireland. We have been eagerly awaiting their arrival for many months and we look forward to the rich contributions they will make to the campus community through the expertise and perspectives they bring with them from Brazil to Limerick. We hope that they will feel that these perspectives, as well as their leadership skills, have been enhanced by their studies at MIC when the time comes for them to return home in a year's time."
In recent years MIC has expanded its global reach and this is the first of three years that MIC will host students from Brazil at their Limerick campus. MIC was selected to host the prize-winning teachers following a very successful week-long visit to Ireland in May 2018 by the teachers chosen in that year's competition. Following feedback on the impact of their experience to their teaching careers it was decided to expand the programme to a full year of Continuing Professional Development (CPD).