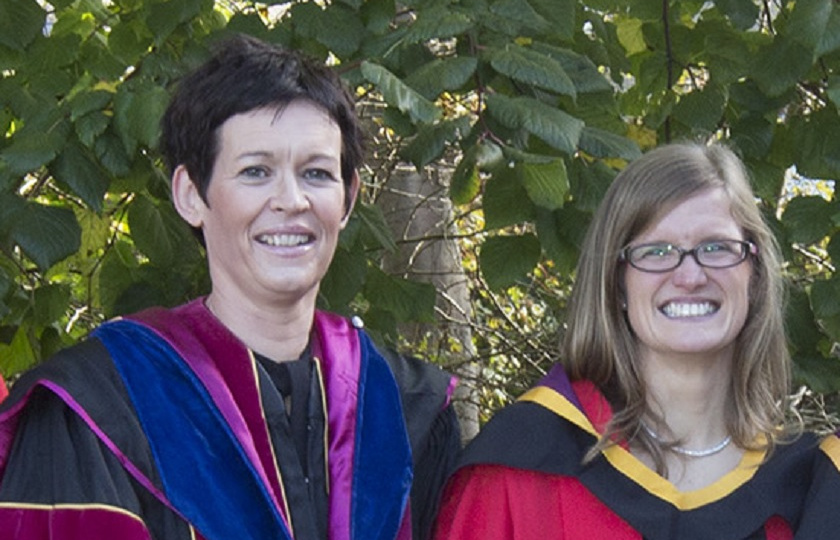 Two Mary Immaculate College (MIC) lecturers have been awarded a prestigious award for their work in the field of statistics.
Dr Aisling Leavy, Head of Department of STEM Education and Dr Mairead Hourigan, Lecturer in STEM Education at MIC were the winner of the 2020 Peter Holmes prize, awarded by the Teaching Statistics journal in honour of its founding editor. The award celebrates an article published in the journal in the given year and aims to highlight excellence in motivating practical classroom activity.
Dr Leavy and Dr Hourigan's winning article, "Using integrated STEM as a stimulus to develop elementary students' statistical literacy" presents a classroom-ready activity arising from teacher collaboration across STEM areas and uses statistical investigation learning with creative engineering design and scientific approaches. The scenario in the lesson is to get food across a flooded river to a camp. The teachers and students involved decide to use a scaled-down prototype catapult to compare distances travelled by two types of food boxes. The article outlines the engineering and scientific questions posed to the students to support them in understanding the nature of the problem and in meeting the challenges of designing and carrying out accurate and reliable data collection and analyses.
Welcoming the award, Dr. Mairéad Hourigan, mathematics teacher educator within the Department of STEM Education stated: "When we were notified of this prize, were so surprised and genuinely thrilled. This wasn't something we had applied for. We had been chuffed to have the article published in this reputable practitioner journal, thus increasing the research impact beyond Lesson Study participants, to student teachers and qualified teachers. This prize was a real bonus."
Dr. Aisling Leavy, Head of the Department of STEM Education added "We were absolutely delighted to not only be considered for the award but to actually receive it. Awarding this prestigious prize for scholarship that targets and advances the statistical thinking and reasoning of primary level children legitimises the work we have been doing for the past decade. This endorsement by our international peers will bring great energy and impetus to our work for 2021."
Announcing the winners, Helen MacGillivray, Editor of Teaching Statistics, remarked: "This article embodies the aim and spirit of the Peter Holmes prize in an excellent demonstration of a cleverly practical and fun classroom activity, embodying core authentic statistical investigation practice within a STEM environment. Congratulations to the authors for their excellent paper."
You can find the article, 'Using integrated STEM as a stimulus to develop elementary students' statistical literacy', here.