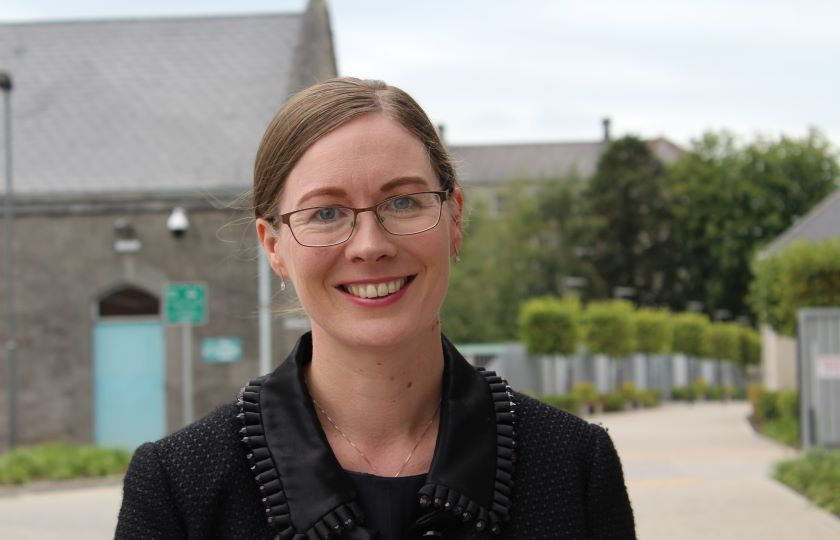 MIC strengthens international Mercy links despite the pandemic
Mary Immaculate College International Office has been working to deliver online seminars for partner universities, to provide students and faculty with an opportunity to interact with peers around the world this year, while physical mobility has not been possible. On May 11th Dr Treasa Campbell, Lecturer in the Philosophy of Education, hosted a workshop for the University of Detroit Mercy School of Nursing.
The McAuley School of Nursing at the University of Detroit Mercy (UDM) previously visited MIC on a very successful faculty-led short-term programme in June 2019 and plans for 2020 were well underway for a much-anticipated return visit when the pandemic brought all arrangements to a halt.
Conscious of the strong connections made with the staff at UDM, the International Office was determined that 2021 could not go by without making a 'virtual' effort to build on the connection and reached out to them to offer this workshop.
Dr Campbell, having previously met the group, kindly agreed to deliver a workshop entitled, 'Putting Relationship at the Centre of Care'. UDM kindly extended the invitation to faculty of Salve Regina University, Rhode Island bringing together two of our Mercy Higher Education partners in USA.
The workshop, sought to explore what the caring professions have to learn from the account of I/Thou relationships developed in the writings of philosopher and theologian, Martin Buber. Buber's approach develops a theory of relationship and dialogue that focuses on the encounter of presence. As healthcare technology continues to make great advances there is a growing reliance on monitors and machines to assess the patient's status. In this context Buber's work can provide interesting insights into the kinds of relationships we seek to develop between healthcare practitioners and their service users.   
When asked to comment on this international opportunity Dr Campbell responded: "This international collaboration is a timely reminder that even at a time of social distance and physical isolation, connection and relationship remains at the heart of the caring professions, such as teaching and nursing. In this context, this workshop is a wonderful example of how, as a global community, we can continue to find new ways to reflect on and learn from our shared experience."
Dr Campbell's Bio:
Dr Campbell is a Lecturer in the Philosophy of Education in the Faculty of Education at Mary Immaculate College, University of Limerick, Ireland. Her PhD addressed the difficulties surrounding the use of empirical facts in normative, epistemic reasoning and was completed with the support of an IRCHSS Doctoral Scholarship. In 2014 Treasa was awarded an International Fellowship at the New Europe College (NEC) in Bucharest to complete post-doctoral research on the extent to which aesthetic preferences play a role in belief formation. Treasa was appointed to the Council of CORU (the Irish regulator for health and social care professionals) by the Minister for Health in 2014 and also sits on the CORU Education Committee. In addition to multiple modules in Philosophy, she has also developed and delivered modules in Nursing Ethics, Ethics in Social Care Management and modules for adults with intellectual disabilities, delivered in an inclusive third-level setting. Her research interests include Contemporary Epistemology, Philosophy of Education and Applied Ethics, and her publications span normative issues in both Epistemology and Ethics of Care.