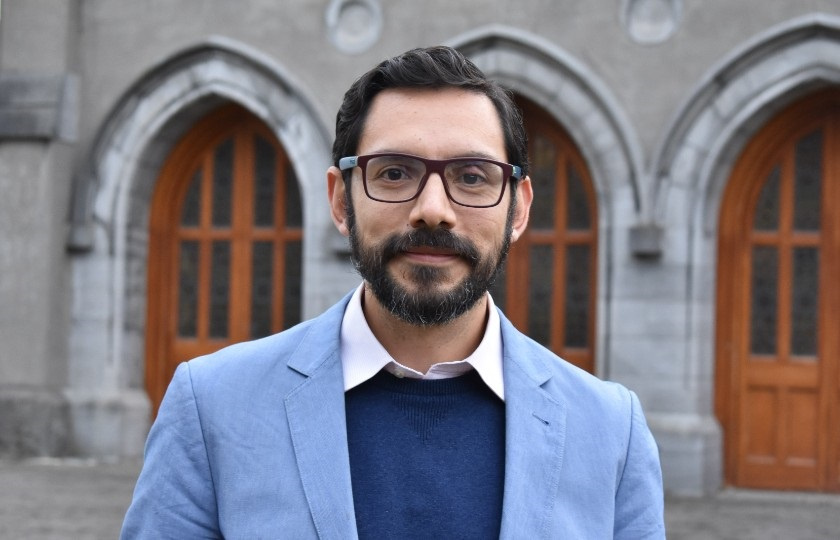 Dr Daniel Vázquez has recently been appointed as the Head of the Department of Philosophy at Mary Immaculate College (MIC).
Dr Vázquez, who has previously worked in the discipline in Mexico, Brazil, Spain and the UK, specialises in Ancient Greek & Roman Philosophy, including topics in Ethics, Moral Psychology, Epistemology, Metaphysics, Argumentation and Cosmology. 
Discussing his appointment, Dr Vázquez said: "My most immediate priority is continuing to learn all I need to know about how the College works to support and serve the students, staff, and the Department of Philosophy at MIC. But more generally, I want to strengthen the philosophical community at MIC, develop the curriculum, organise outreach programs, public events, facilitate cross-faculty collaborations, and establish international partnerships and research networks.
One of the strengths of the Department is its members, and I want everybody to know it. I'm hugely impressed with the academic calibre of the other members of the Department. They are inspiring teachers and top-quality researchers. But, most of all, I'm impressed with our graduate students. They all work on fascinating and ground-breaking research and have done so in an unprecedented and challenging time.
He continued: "Finally, I want to champion the idea that philosophy is a common good. It is an essential discipline for teachers of all subjects, professionals of all kinds, and, more generally, for a flourishing democratic and reflective society."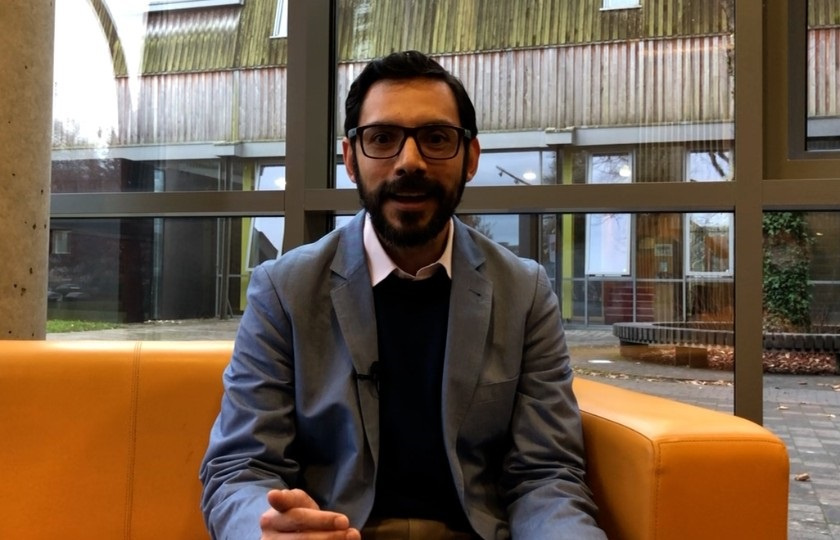 Born and raised in Mexico City, Daniel enrolled on a BA in Communication, intending to go into a journalism career. However, finding that he preferred the theory modules over practical work, Daniel moved to study Philosophy at the Universidad Panamericana. He explains: "I was fortunate enough to win a studentship into a program that included the study of ancient Greek and Latin as part of the BA in Philosophy. That's where my love for ancient Greek and Roman philosophy began." Investing himself in studying the discipline, he took up the role of editor of the Journal of Philosophy at his University and as adjunct lecturer at the Universidad Nacional Autónoma de México (UNAM). Daniel then undertook an MPhil in Philosophy at UNAM, where he wrote an award-winning dissertation in ancient scepticism.
He later moved to the UK and successfully completed his PhD in Philosophy at King's College London, with a dissertation on causation and responsibility in Plato and the Stoics. During this time he received a PGCAP in Higher Education from King's College London. Dr Vázquez has travelled Europe and South America as a lecturer and researcher in Philosophy, starting with the University of Oxford and Oriel College before moving to the University of Sao Paulo in Brazil. He then moved to Barcelona as part of a European Research Council project, which saw him undertake research visits at La Sapienza University Rome and Trinity Plato Centre in Dublin.
As well as his extensive work in academia, Dr Vázquez also co-founded, with his wife, Dr Gabriela Martinez Sainz, the Centre of Human Rights Studies in 2015. The not-for-profit think-tank works on combatting all forms of violence, oppression and discrimination, advancing social justice, and strengthening the respect for human rights, equity and diversity.
Dr Vázquez's forthcoming publications include: Time and Cosmology in Plato and the Platonic Tradition, co-edited with Alberto Ross (forthcoming in Brill's Plato Studies Series); Spanish publication Argumentación y Psicología Moral en la Filosofía Antigua (forthcoming in NUN, Mexico); and he is currently finishing a book on Suspension of Belief in Ancient Philosophy, under contract with Cambridge University Press.